Neil Jordan's depiction of the revolutionary, Lord Edward Fitzgerald and his faithful manservant, Tony Small, is an enthralling and stirring chronicle set against the backdrop of tumultuous late 18th century events, incorporating the American War of Independence and 1798 Irish Rebellion, among others.
It is an expertly spun ballad defined by themes of belonging, illusion and, fundamentally, fidelity.
"So, my dear Tony, we both got it wrong. But at least we both laboured under the same illusion…The illusion of belonging. And you are still a mongrel. Like me."
The Ballad of Lord Edward and Citizen Small is a curious, albeit distinct retelling of a salient period of Irish history told through the fictional account of Tony Small, a runaway Carolina slave who had rescued Lord Edward Fitzgerald following the Battle of Eutaw Springs in 1781.
Neil Jordan transforms the already well-documented record of Fitzgerald's life and fabricates a novel and affecting perspective through Tony. It is indeed a portrait that is both respectful and authentic to the era.
Although not much is known of the life of Tony Small, Jordan constructs a compassionate and earnest narrator whose vastly different background acts as a foil to Fitzgerald's lavish upbringing. A resolute bond forms between both men: one of reliance, one of idealism that seeks a form of freedom that the other offers or represents.
Through the King's freedom papers, granted to him by Fitzgerald after his having acted as his saviour, Small decides to follow and serve as Fitzgerald's manservant. The aim initially is to emancipate himself, but later he is impelled by devotion and camaraderie.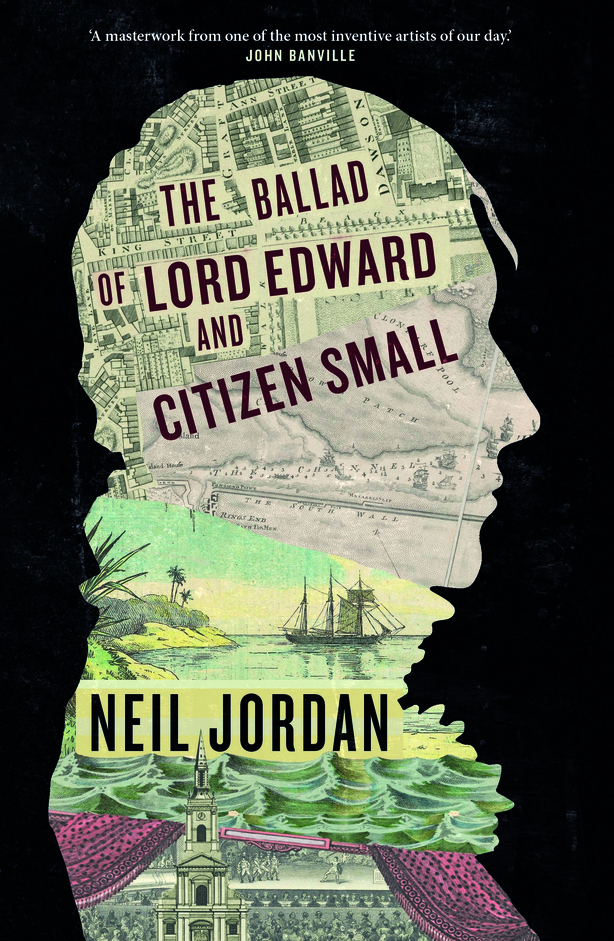 Small's character develops in an organic and well-paced framework. His efforts in learning to read and the parlance and formalities of the spheres he inhabits (such as 'ballad speak') find him drawing parallels with the art he consumes. In one instance, he compares himself to that of the character Friday from Daniel Defoe's Robinson Crusoe.
Likewise, theatre is a significant component in informing his character and fascinations, as Small goes from play to play, from Shakespeare's The Tempest to Richard Brinsley Sheridan's Rivals (the latter even plays a noteworthy side character).
Certain is the fact that the relationship between Small and Fitzgerald is the defining component of the narrative. However, Small's interactions and bonds with other figures of Fitzgerald's life, or of those he encounters, broaden the reader's lens. For example, Tony's relationship with Molly the maid whom he meets upon arriving in Dublin, or Lady Emily (his mother) and Ogilvie (his stepfather) tend to elaborate on Edward's character and upbringing.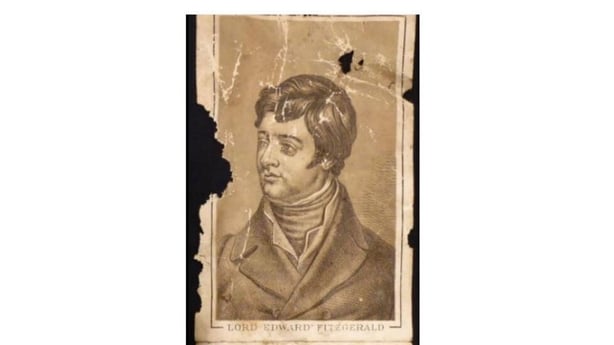 The novel only becomes immersed into the political angle and attitude of Lord Edward late into the book, although that can assuredly be forgiven. Since the reader views the narrative from the perspective of Tony, there is an emphasis on the intervals of separation between him and Edward.
Tony bears witness to His Lord's love affairs while acting as a messenger for him. As time passes, he also does so when clandestine meetings and politics replace romantic collusion. Between moments of heartbreak and isolation, Edward resides between his family's houses or in brothels, searching for diversion.
Whether Edward is romantically preoccupied, or the two are separated physically by a great distance, the novel plays with this sense of froideur, or coolness or reserve between people. Small's role is that of the observer. Unlike His Lord, he wishes no part in the revolution that looms over him and his concerns relate to his Lord, not with a United Ireland.
We need your consent to load this rte-player contentWe use rte-player to manage extra content that can set cookies on your device and collect data about your activity. Please review their details and accept them to load the content.Manage Preferences
Listen: Neil Jordan talks The Ballad of Lord Edward and Citizen Small with Damien O'Reilly on RTÉ Radio 1
The vividness and exquisite detail with which Jordan characterises locales, from the more urban locations of Leinster House and Parisian sights, to the wilder and untamed areas of the US and Canada, are remarkably evoked. Their trek through Nova Scotia is particularly vivid. These journeys also feel cinematic, which given Jordan's other profession, comes as no surprise. He can indeed visualise such landscapes in a tangible way.
One may find Tony's narrative voice to be a tad contemporary for the character the novel is portraying or perhaps inconsistent. However, Jordan's prose is accessible and, for the most part, flows smoothly, if hampered sometimes by the absence of speech marks.
An exceptional level of research is at play and while there are details fabricated, events altered, and figures omitted, Jordan's tale is from the onset more concerned with the dramatization of incidents.
His novel is an account of an outsider's perspective on 18th-century Dublin and the Irish struggle against empire, a story of race and order, identity and fellowship. Jordan's narrator is unreliable given his loyalties. However, what he does provide the reader is a unique look at Irish history.
"So I take a broken piece of nail from the floor and scrape on the slate covering of what they had told me was the coffin       LEF      And that's when I know his ballad will be mine too."
The Ballad of Lord Edward and Citizen Small is dedicated to two men, one freed from the confines of America, the other England with both individuals going in search of their 'elsewhere', their place to call home.