Sligo writer Una Mannion's first novel is about the repercussions of a fateful decision to leave a daughter at the side of the road after frazzled nerves on the mother's part.
'Out. Get Out' - a mother at the end of her tether pulls over and orders her daughter out of the car after a cheeky remark. Frazzled parents may relate to this scenario. A few have probably threatened it themselves in a desperate moment, but Faye Gallagher actually follows through.
Twelve-year-old Ellen's siblings can only watch uneasily as they speed away, leaving their sister vulnerable, standing alone on a dark mountain road miles from home. Sligo writer Una Mannion's first novel is about the repercussions of that decision.
Set in rural 1980's Philadelphia (where Mannion was born), the events of that fateful summer are told from the perspective of Libby Gallagher, Ellen's fiercely-protective older sister. The Gallagher family are still reeling from the 'forever terrible' of their father Martin's sudden death when this incident happens, each dealing with his absence in their own ways. Marie, the eldest of the five children, has embraced the punk ethos while the younger Beatrice allows herself to be doted on.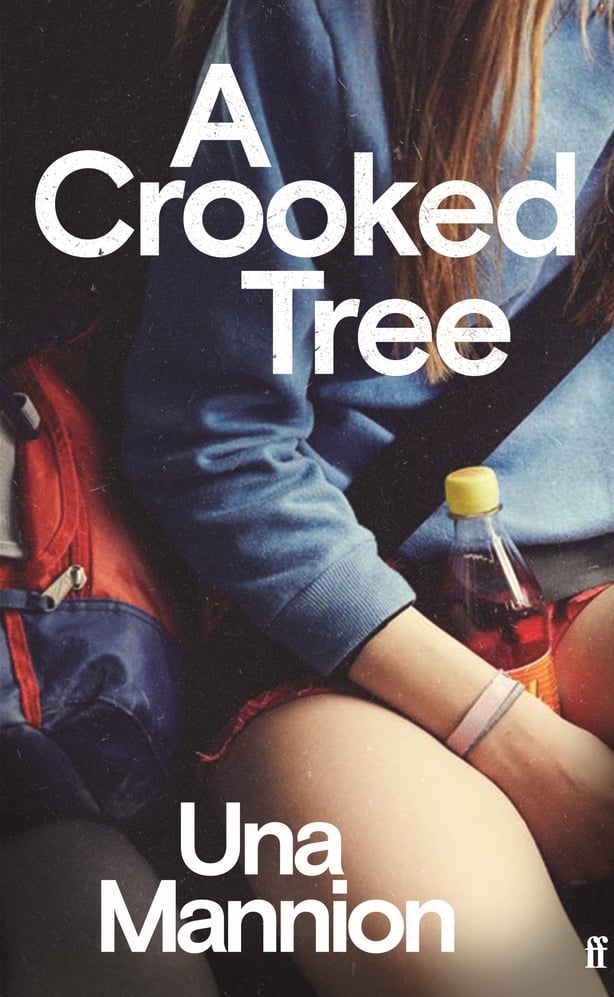 Their mother is rarely seen outside of her locked bedroom, unless she's sneaking out to meet her secret boyfriend, who the children assume to be married. Libby imagines her own grief to be the most profound, having had a close bond with her father and tending to the neighbourhood gardens with him.
Sadness, she observes, can reside in your body 'even if it wasn't in your head'. Mannion clearly understands the complex nature of grief and regret, and is able to write about them in a very relatable way. 'I understood how he felt when he said he wanted to go back and fix the things that could never be fixed', Libby says of Holden Caulfield in The Catcher in the Rye, 'I felt like that every day'.
The debut novel joins the far from under-represented coming-of-age canon, but A Crooked Tree never feels formulaic and that's because Mannion portrays the teenage experience so well here. This is a time in life when friends are everything, the opposite sex are confusing and music is a lifeline. Indeed, music is perhaps the most important means of self-expression ' . . . where you stood between Creedence Clearwater Revival and Black Sabbath said something about who you were and who you hung with', as Libby declares.
An over-thinker, Libby hums with a low-level anxiety that emanates from the pages. The horrors of the Vietnam War linger in her mind. The Cold War casts a literal shadow. She worries about her home's proximity to a missile site, where potential threats can be shot out of the sky.
We need your consent to load this rte-player contentWe use rte-player to manage extra content that can set cookies on your device and collect data about your activity. Please review their details and accept them to load the content.Manage Preferences
Listen: Una Mannion talks to RTÉ Arena 
She harbours hippyish sensibilities, more at home in the company of trees than boys - 'the green quiet', as her father, an Irishman, called it, 'the still calm of the woods'. A book about tree types was one of the last gifts he gave her, and she treasures it. She shares a fort called The Kingdom with best friend Sage, hidden under the roots of the titular crooked tree. They go there to drink, smoke and camp out. 'Libby in her leaf world', teases her brother Thomas.
Her character has a wonderful arc. We see her mature emotionally over the course of the novel, developing into someone 'with my own world inside of me.' It's a fair distance from where she starts, fearful of the onset of adulthood and the inevitable complications that come with it. 'I so desperately wanted to reel us all in', she says of her actions that summer and resistance to growing up.
Mannion keeps Faye, Libby's mother, at arms-length from the reader at first. We see her from her daughter's point of view, and are inclined to judge her just as harshly, but we develop empathy for her gradually, just as Libby does. 'I felt an ache in my chest when I thought about how she was willing to take such small slivers of love from someone, how I knew she deserved more than that'.
Mannion throws in constant references to time and place to contextualise the story. These could be overkill in the wrong hands, but they work well here. We are immersed in the Gallaghers' world in a deeply sensory way. Libby recalls watching Kramer vs. Kramer in the multiplex. She reads about the Manson Family murders with morbid fascination in Helter Skelter.
Sage, a Rolling Stones fan, sports a band t-shirt whenever she's not in her J. C. Penney waitressing uniform. Charles and Diana are tying the knot on television by the story's conclusion. The woodland trails of Valley Forge Mountain that Libby knows by heart are brought to life as vividly as the people who reside there.
With all its atmosphere, A Crooked Tree would translate to the small-screen comfortably.