Piper Mick O'Brien joins Aoife Nic Cormaic on this week's Rolling Wave podcast to talk about More Tunes from the Goodman Manuscripts, a beautiful new recording he has made with fellow musicians Emer Mayock and Aoife Ní Bhriain - listen above.
Canon James Goodman (1828-1896) was a piper, a Church of Ireland Canon and a Professor of Irish in Trinity College Dublin. He collected over 2000 tunes in Kerry and Cork in his lifetime, thus preserving a valuable archive of music in pre-famine Munster. More Tunes from the Goodman Manuscripts is this trio's second recording of Goodman's music - find out more here.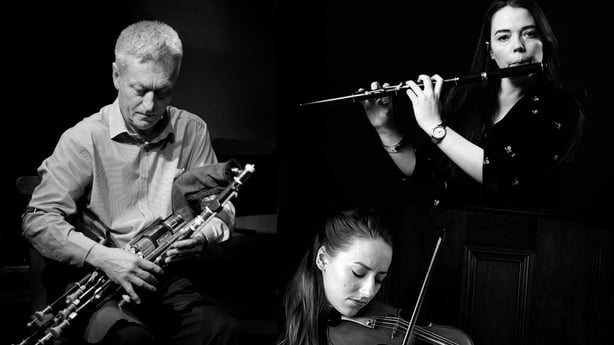 The Goodman manuscripts were looked after in Trinity College in Dublin for many years after Goodman's death, and in 1998 Hugh Shields, building on work begun by Breandán Breathnach, published the first volume of Tunes of the Munster Pipers - this was followed by Volume 2 in 2013. 
The work of the musicians on this recording began in RTÉ when Mick O'Brien and Emer Mayock were invited by Peter Browne to take part in an edition of The Rolling Wave about Goodman. Together with Neil Martin, Tommy Hayes and Zoe Conway, they learned a number of the Goodman tunes for that project and thus the seeds were sown for future recordings. Mick's daughter Aoife later joined Mick and Emer, and the first CD from The Goodman Trio was issued to great acclaim in 2013.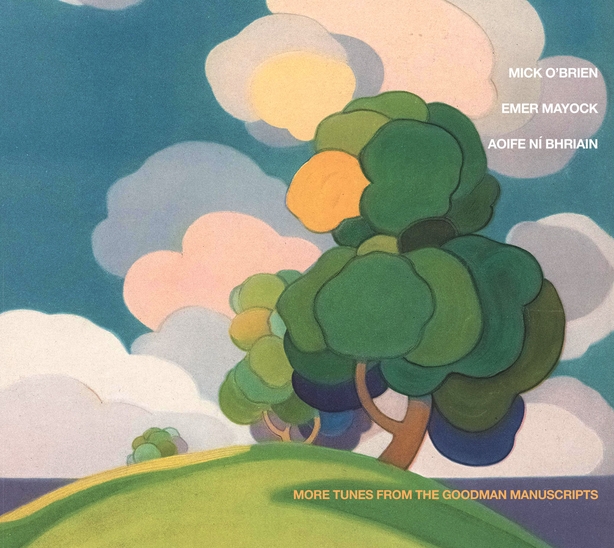 Listening to these tunes being brought to life by this trio of musicians offers us a unique opportunity to experience the kind of music which would have been played in Munster over 150 years ago. Some fragments are familiar, and certain tune names correspond to tunes played today, but many are new discoveries, tunes and airs which could have been lost forever, but for the foresight of Canon James Goodman.  
Listen back to Peter Browne's original Rolling Wave documentary on Canon James Goodman here. 
For more on Goodman and for transcriptions of his tunes, visit the Irish Traditional Music Archive's Goodman resource here.
Listen and follow The Rolling Wave podcast here on RTÉ.ie, and via Apple Podcasts, Spotify or wherever you get your podcasts.