Here is your guide to the hottest new acts of 2021. With its vibrant music scene, Ireland is producing the soundtrack to the new decade. 2FM is naming the following acts and artists to see, listen to and enjoy in 2021.
* 2022 UPDATE *
RTÉ 2FM Rising is taking to the road and bringing the most exciting rising Irish talent to you.

Our first stop is Dolans Limerick on Friday, Oct 21st with 3 sensational acts - Bobbi Arlo, Ezra Williams and Sophie Doyle Ryder. Get tickets here.
Read more here on RTÉ.ie/2FM.
---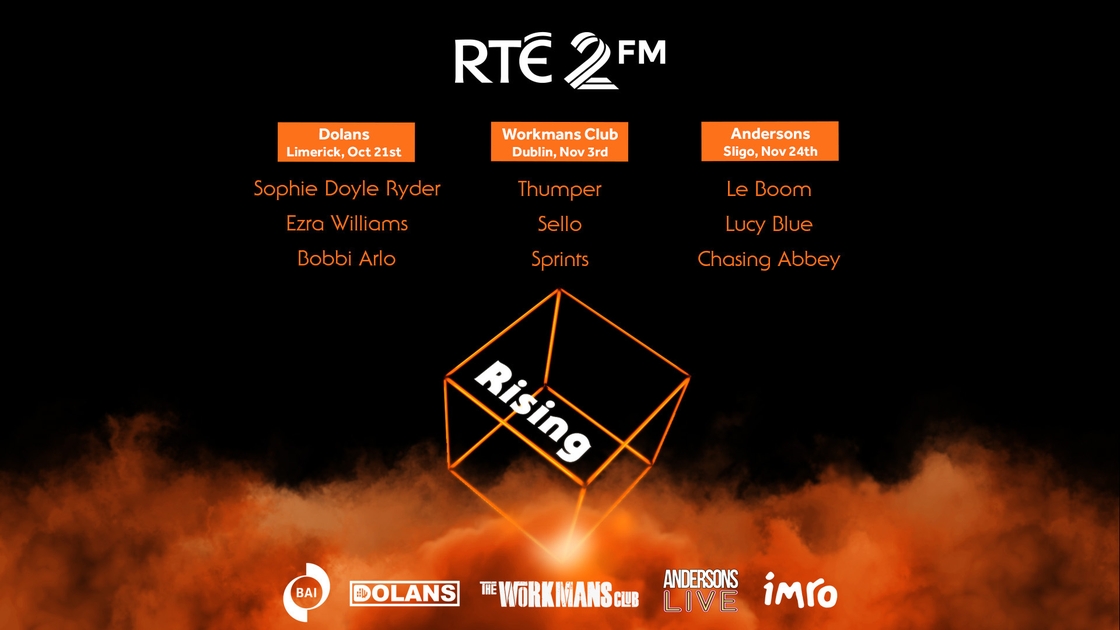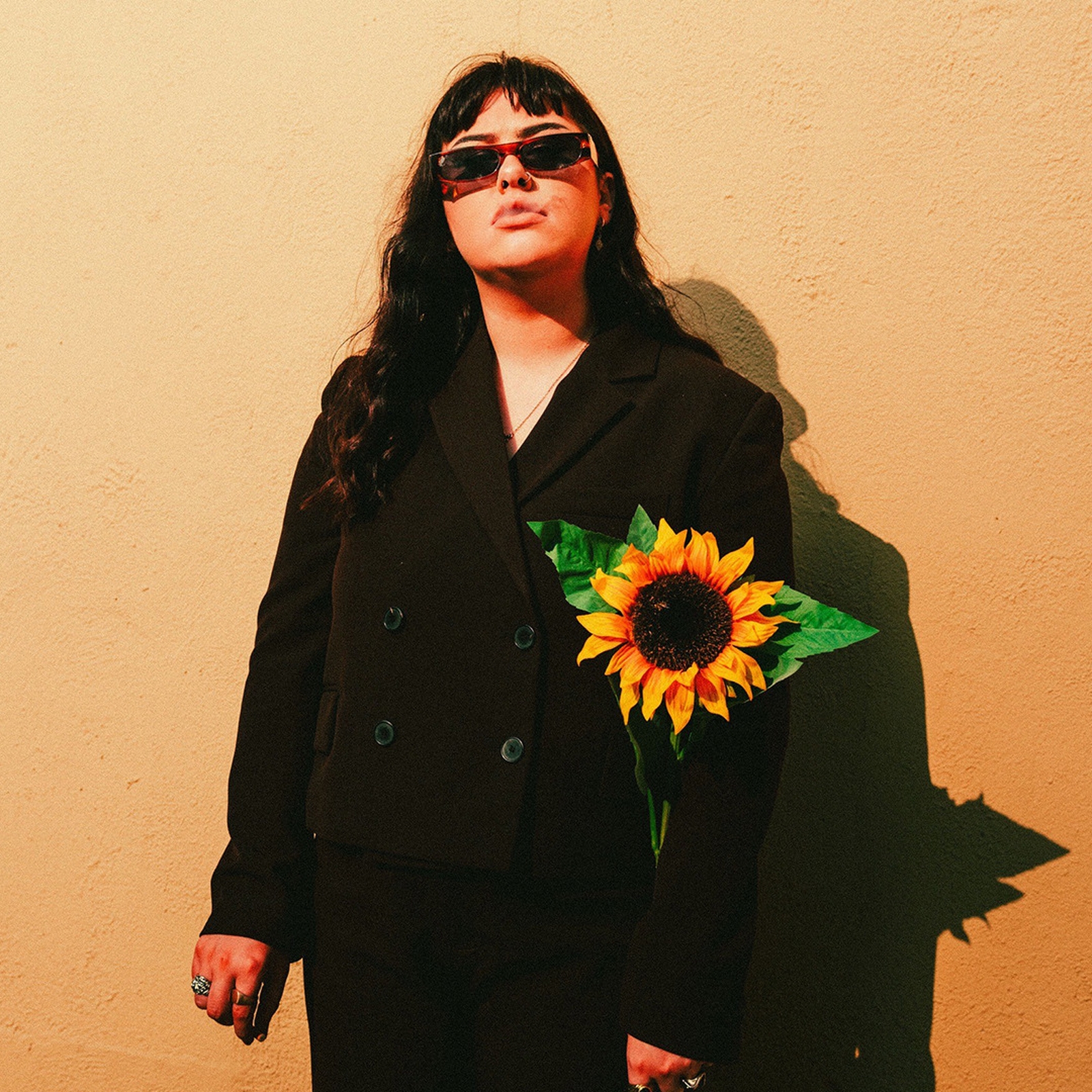 Bobbi Arlo
Fresh on the scene and hotly tipped for big things, 22 year old pop rap artist Bobbi Arlo is most definitely an artist to keep tabs on. Since the release of her singles 'Berries', 'Breath' and 'Signs', her star is most definitely on the rise. Arlo's mellow almost hypnotic sounding voice paired with her infectiously catchy lyrics and beats make for a pairing even the sourest of people could love. Her music is nothing short of feel good, feel deeply.

Bobbi's next single is set for release in early 2021 and her Sold Out debut headline show with MCD takes place in Whelan's (upstairs) on March 25th 2021.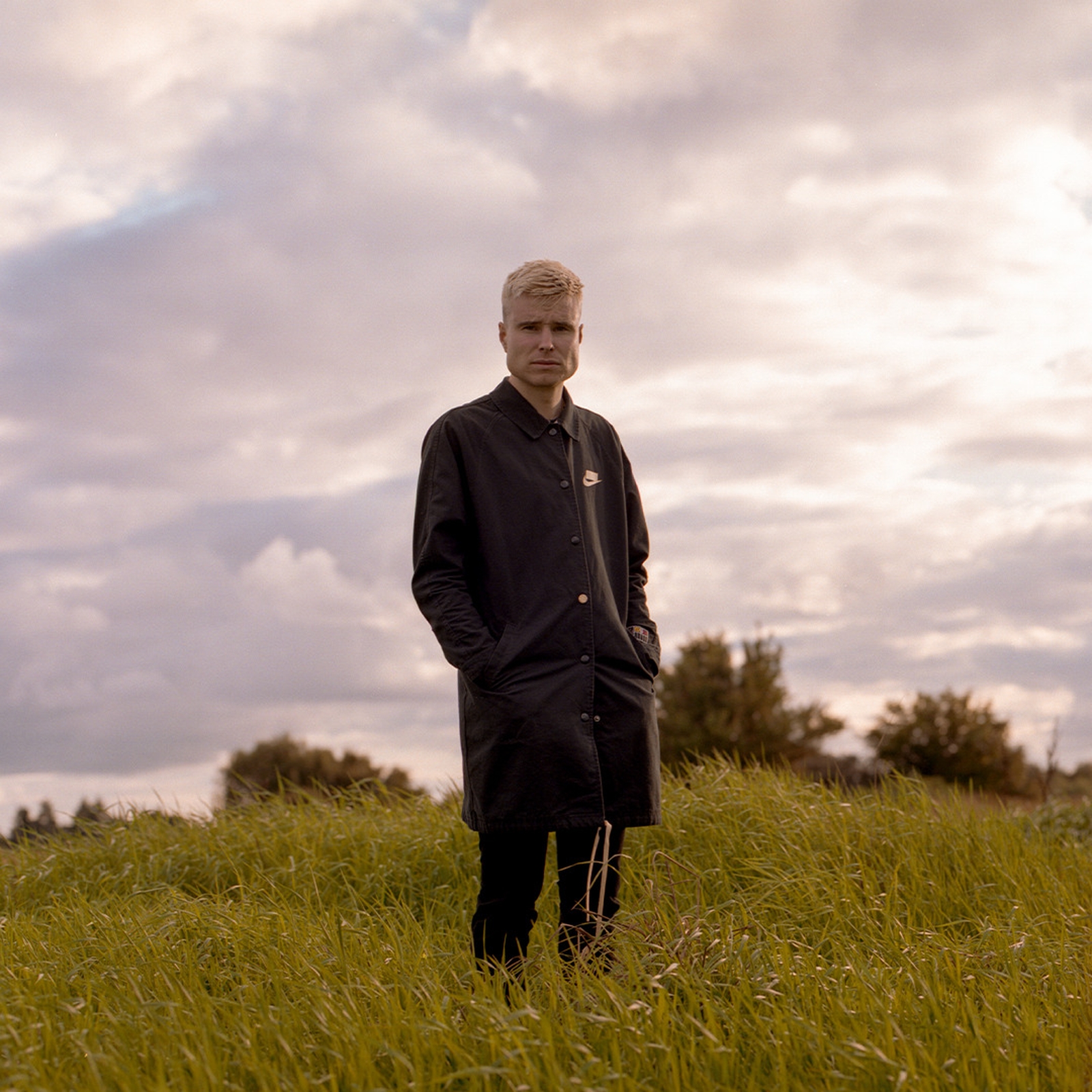 For Those I Love
The severity of grief often comes across most clearly in art. What is the purpose of art but to depict human emotions for others to understand and empathise with? On his gripping new album For Those I Love, David Balfe offers a highly personalised portrait of love, loss, confusion, nostalgia and pain – that is to say, the Dublin songwriter/producer walks you through the early stages of mourning. Each savage emotion comes across as tangible and real.
Balfe's spoken word vocal style is delivered over arrangements that blur the lines between leftfield, skittering electronica and alternative rap, set against poetic, honest lyricism informed by a restless childhood and young adulthood. His heavily accented delivery and penchant for familiar Dublin cadences means writing can only be set in one place, elevating the album among the great modern works set in the city.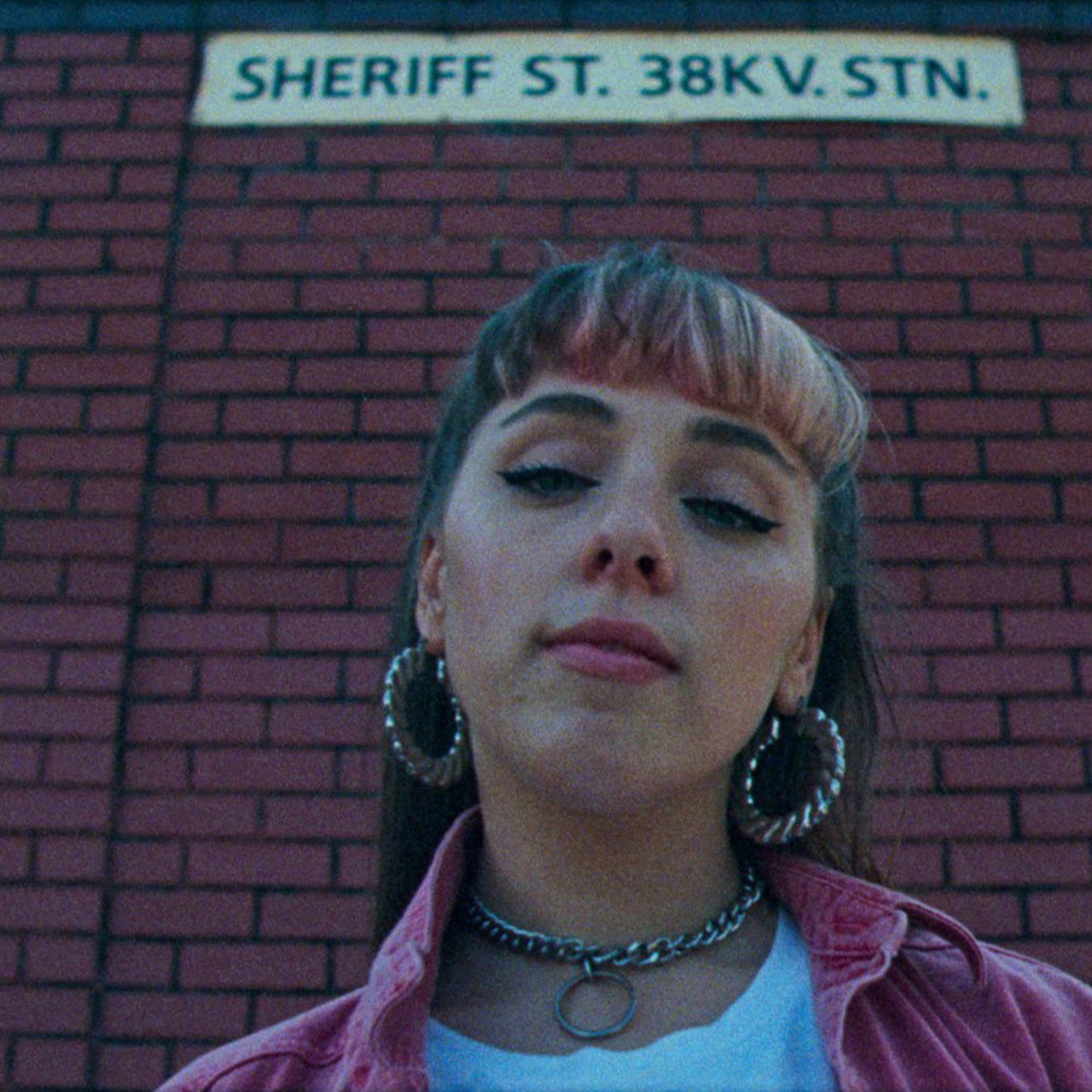 Gemma Dunleavy
Songwriter and producer Gemma Dunleavy may have captured your attention through her previous collaborations with Murlo and Swing Ting but the North Inner City Dubliner has been busy making a name for herself this year with her stunning debut Ep 'UP DE FLATS'. This project celebrates her community of Sheriff St, a strong running theme throughout her work. The EP explores the trials and tribulations of working class life through the perspectives of 6 different characters inspired by those she's grown up around.
Taking influence from traditional storytelling, Dunleavy has developed her sound by experimenting with instruments connected to that of her heritage, like the harp and flute and amalgamated this with her love for pop and club music. The video for "I Was Never Young But I'm Not Yet Old", premiered over On Dazed's 'Ones To Watch', is a moving depiction of the city as she sees it. This glimpse into her city, dealt with via mesmerising visuals, spoken word and Dunleavy's dreamy vocals, is a love story to a community often overlooked.
Despite just releasing her debut, Dunleavy has been working on a number of projects over the last few years as well as a single release on 4AD sister label B4 in 2019 and is a frequent collaborator with UK duo Swing Ting, Murlo and DJ Sharda. You can also find her vocals and songwriting on former Cocteau Twins member - Simon Raymond's 'Lost Horizons' project.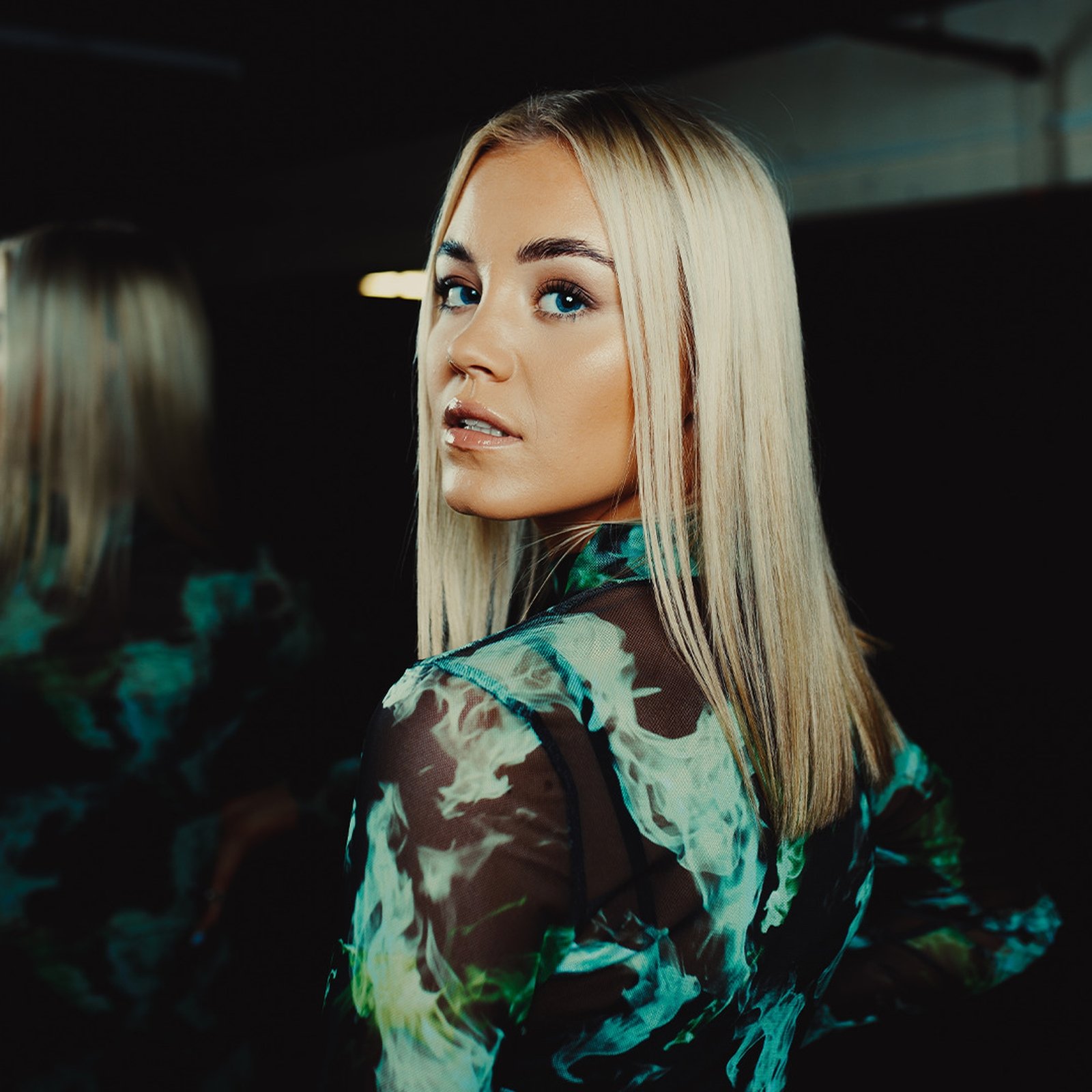 Lea Heart
Music has always been at the centre of Lea's life. From banging on her grandparents piano as soon as she was tall enough to reach it to watching all the music talent shows on TV, Lea jumped at every opportunity to perform by entering any talent show she could find.
Hailing from Kildare, Lea's grandparents gifted her that old grand piano when the first lockdown commenced and it was during this time Lea honed her craft and song-writing skills. After setting herself up on socials, Lea began to share her isolation creations to an increasingly engaging audience garnering her a substantial Tik Tok following in a short space of time. It was on here Lea shared a snippet of her soon to be first single 'Older' to her 40,000 fans.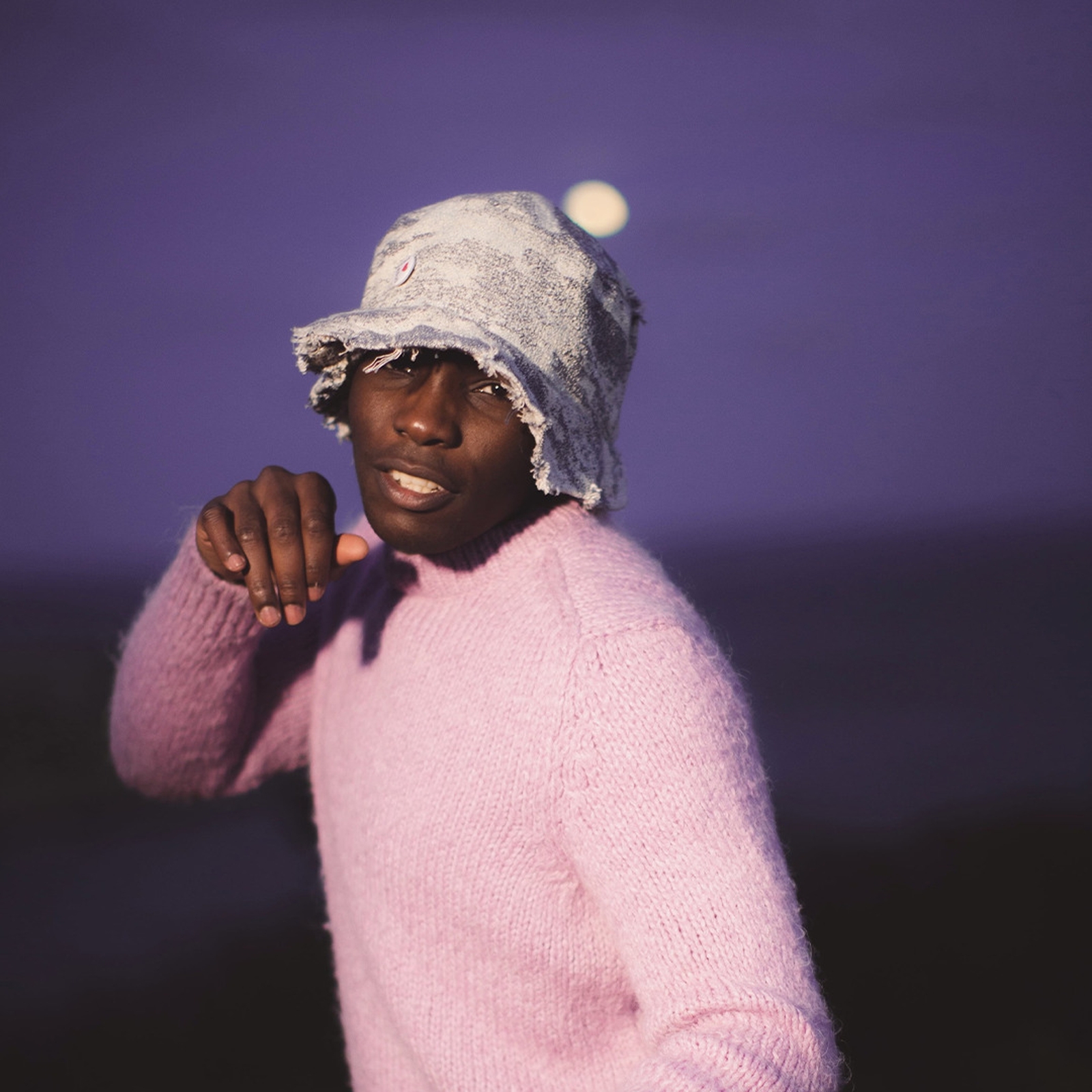 Monjola
Monjola is an Alternative R&B artist from Dublin and is one of the most exciting acts emerging from Ireland. He has already established his name in the burgeoning Irish scene as a result of his extensive involvement in the business side of the industry. He runs exhibitions with his collective, 'Cleavage Club', and presents 'The Cold Room' chat show on the Frosted platform. This demonstrates his intentions to build a flourishing creative ecosystem and inspire future generations.
Despite only releasing his debut single, 'Know You', in late July of 2020, Monjola has had a lifelong passion for music. It was only a matter of time before he took the leap as he patiently perfected his craft by testing the waters on SoundCloud, hence the confidence in his delivery. This self-assurance combined with his seamles flow between rapping and singing propelled the song to instant success. It secured features in 7 editorial playlists, such as 'New Music Friday', and amassed over 100,000 streams on Spotify in the first few months. In addition, it gained radio play across the UK and Ireland, with RTÉ 2 FM selecting it as their 'Track of the Week' and BBC 1 Xtra giving it their stamp of approval.
Monjola aims to supply a hit of dopamine to his listeners, something we have all been lacking over the past year. His melodic tunes offer a refreshing take on life and add a burst of energy to any setting. His undeniable ability and relentless work ethic make him an act that is destined for stardom. With a catalogue of tunes at the ready, the sky is the limit. Stay tuned as he aspires to take 2021 by storm and fulfil his potential.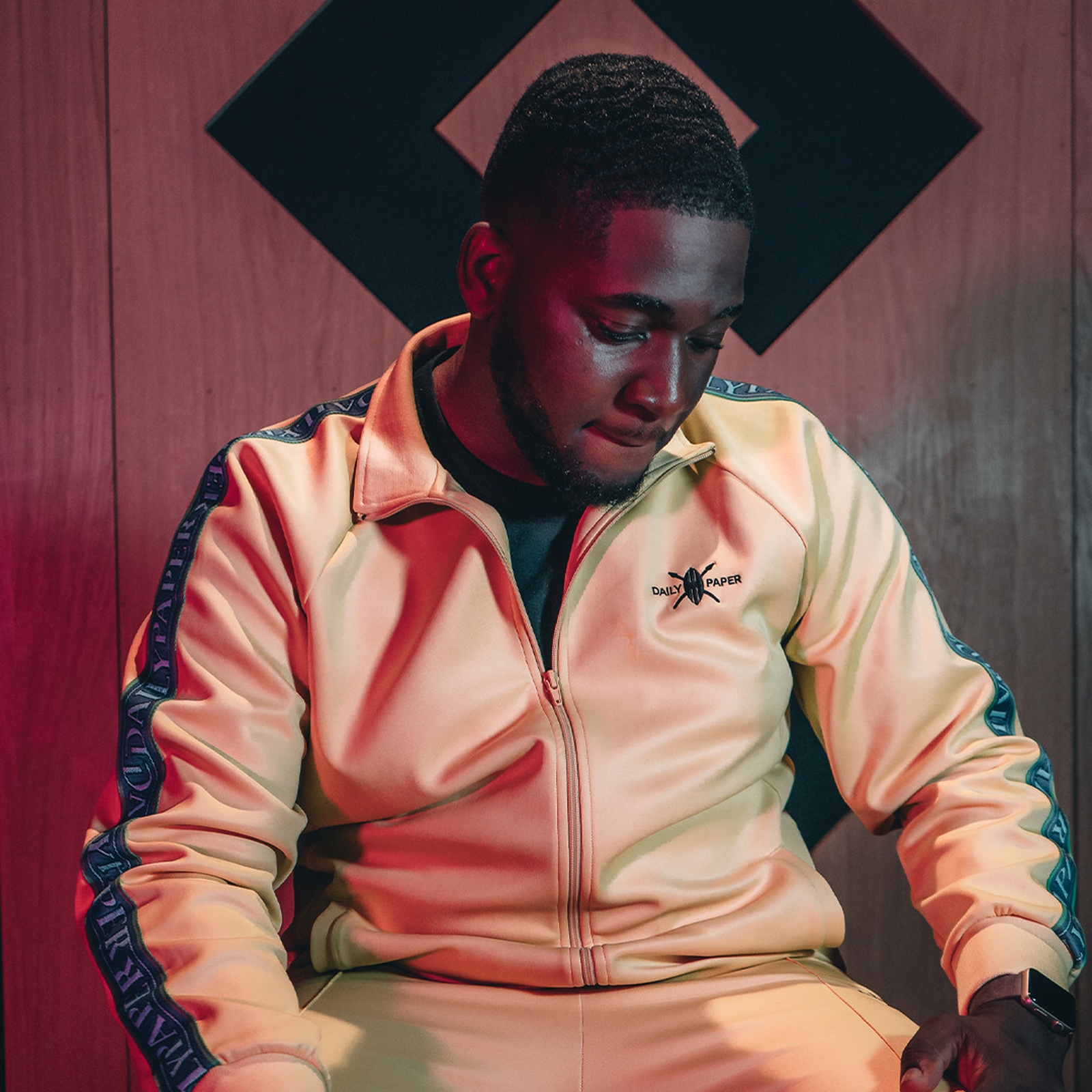 Plantain Papi
Irish homegrown producer and vocalist, Plantain Papi, is known for creatively fusing pop, afrobeat & caribbean sounds together. Debuting his career in 2017 with the release of 'Bailiff', the summer anthem went on to independently chart at number 29 on Spotify's UK Viral 50. Plantain Papi has since released an army of singles that have been featured in many curated playlists around the globe such as; AfroBashment, Rap IE and The New Eire. These playlists recognise the change in the urban music scene currently being led by Plantain Papi. Plantain's unique way with words stems from his deep admiration for spoken word artists such as Jalal Nuriddin and Gil Heron which in turn fuelled his passion for rap. Alongside mainstream influences such as Drake and Kool and the Gang, Plantain maintains the original old school sound of hip-hop as well as incorporating a new school twist. No stranger to the big stage, Papi has opened headline shows for the likes of YBN Gang, Sneakbo, Yxng Bane and Maleek Berry. He also performed at Longitude 2019 on the "Heineken: Live Your Music" stage where he gave a stellar performance.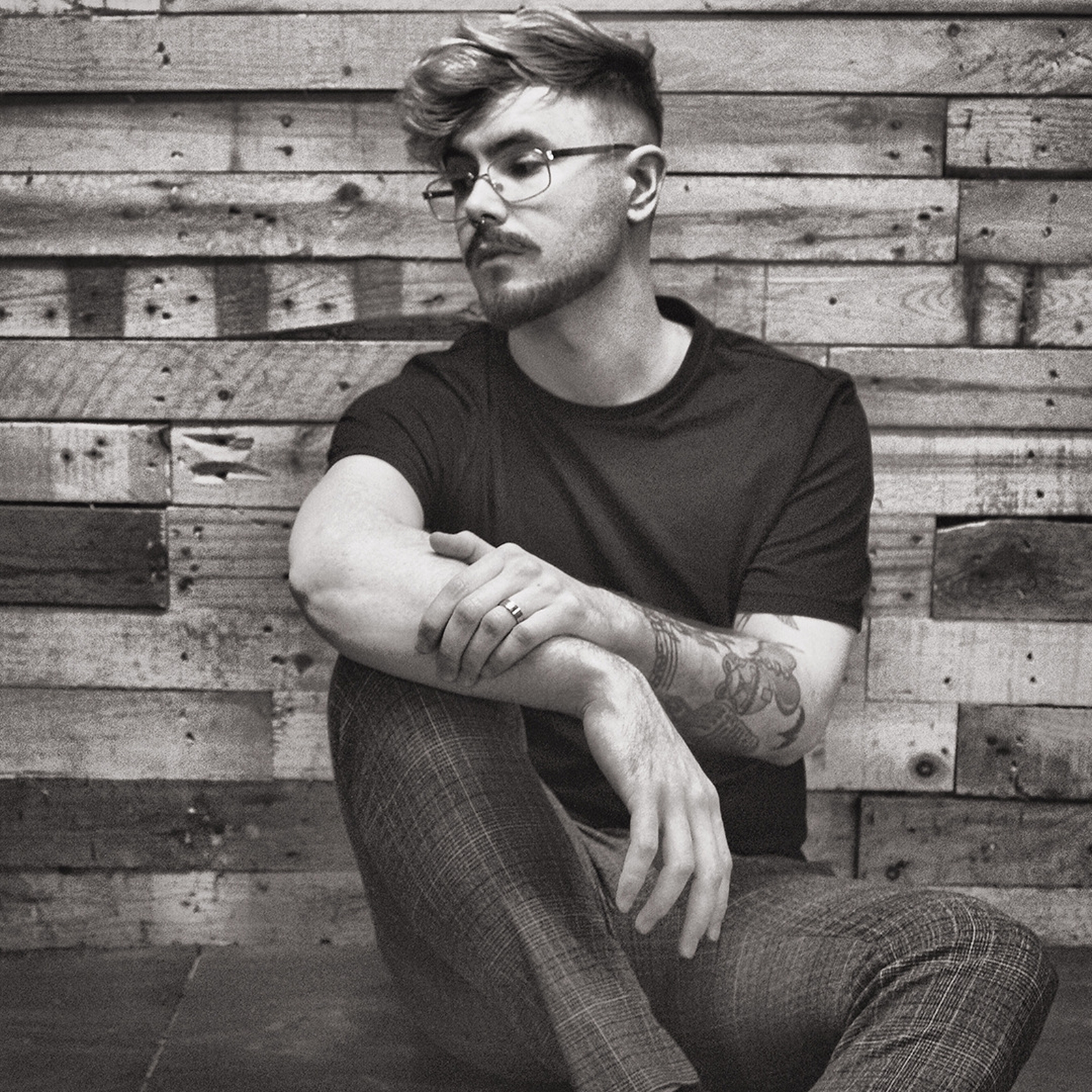 Robert Grace
2020 has seen Robert Grace catapult into a truly international artist.
His track 'Fake Fine' is one of the biggest sales and airplay Irish chart successes of the Year. Having achieved Gold status in Ireland and enjoying over five months in the upper echelons of the Irish airplay charts Robert was only the third Irish solo artist (alongside Dermot Kennedy & Niall Horan) to have a Top 20 single in Ireland in 2020.
'Fake Fine' reached No 1 on both the Shazam, iTunes & Spotify Viral charts in Ireland and led to him signing a record deal with RCA US / Sony Europe. Fake Fine is about to approach 6m streams on Spotify.
Robert also recently released a new version of Fake Fine featuring multi-platinum selling US shooting star Gnash which also featured on numerous International playlists at radio and on streaming platforms.
Robert has a loyal fanbase with over 650k followers & 4m likes on TikTok.
Sounding like a cross between Jon Belion, blackbear & Charlie Puth, Robert has the ability to write slices of cool heartfelt pop readymade for radio and 'Fake Fine' is no exception. Showcasing Robert's skills as a songwriter and a performer in his own right, 'Fake Fine' sums up the trials and tribulations of living in the current climate. "The song is about pretending to be ok when you're really not," says Robert. "When everything is all an act. You might not even be in a bad situation but still, for some reason somethings not right and you're trying to figure out what that something is."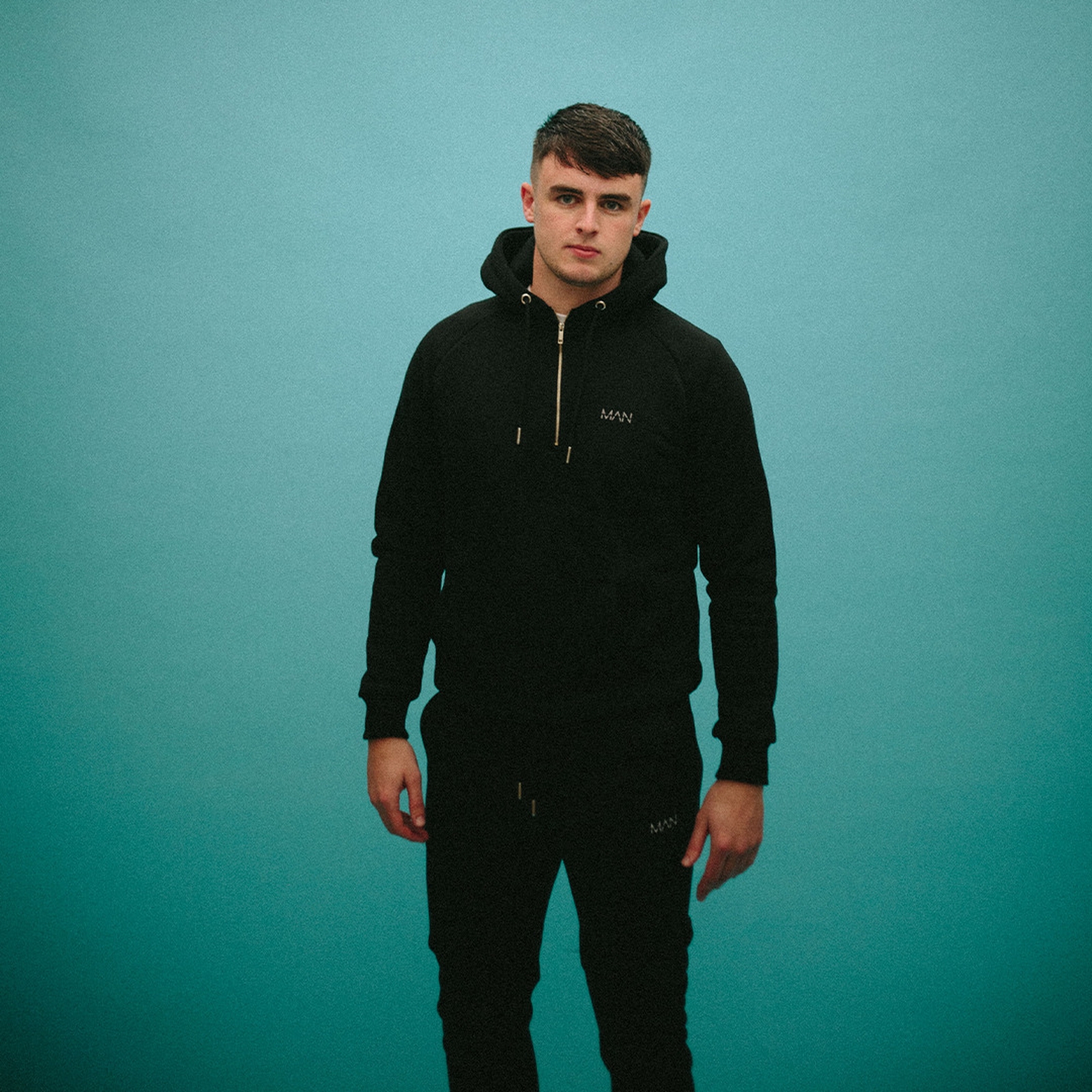 Shane Codd
Heavily influenced by the 90s and early-2000s dance sound, Shane Codd's first big break came when he became a finalist at the 2018 'Breakout Producer' competition held by famous Irish DJ Mark McCabe. He has since performed in cities and towns across his native Ireland. A star in the making, 'Get Out My Head' is evidence of a talented young artist destined for the top.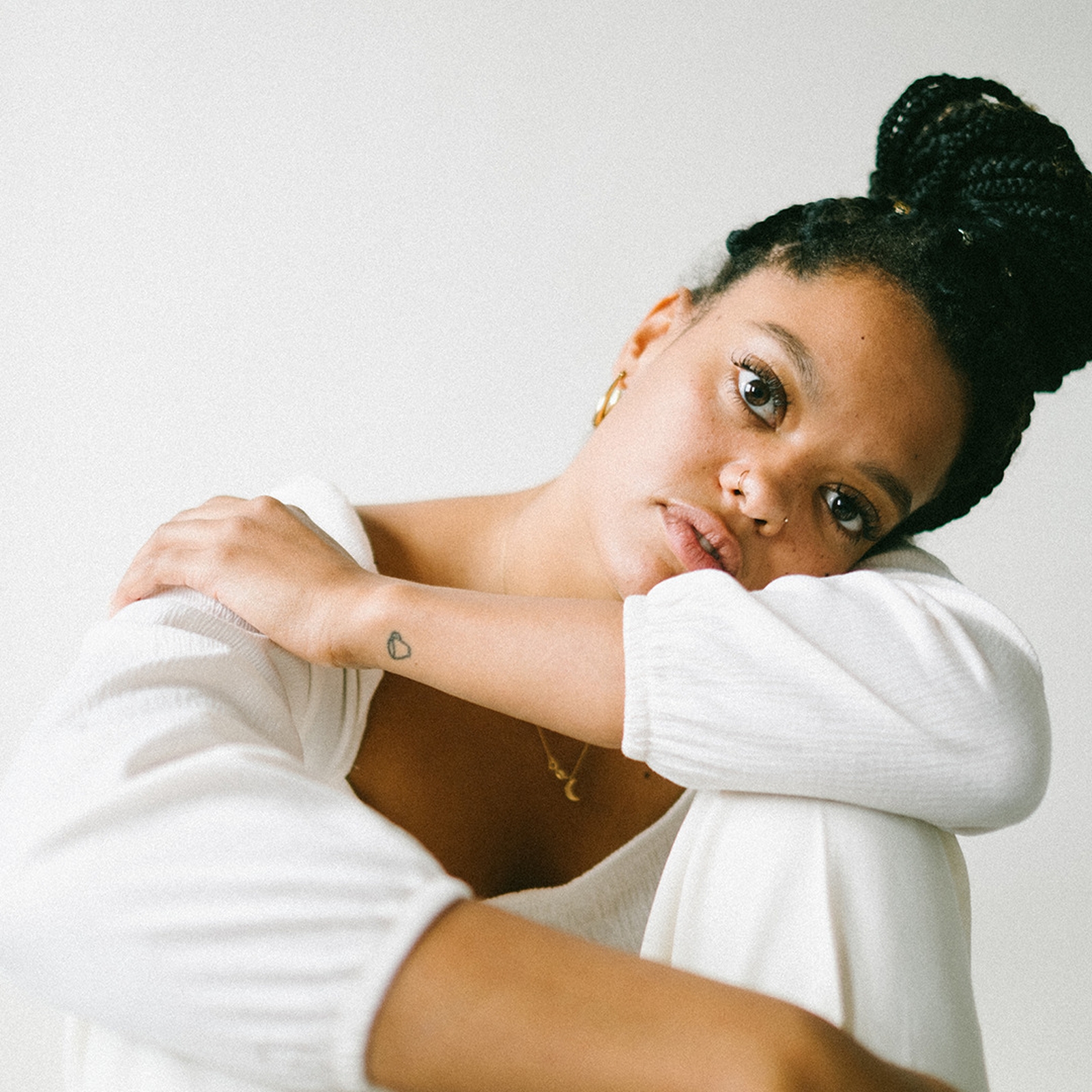 shiv
shiv is a Zimbabwean/Irish musician based in Dublin. Having established herself as a house DJ, she turned her attention to where her passion truly lay in song writing. Drawing influence from the likes of Pip Millet, Frank Ocean and Lianne La Havas she began crafting her debut release. shiv's initial releases were born during a writing period of five of weeks in Mozambique. After spending the first four weeks learning the basics of production and establishing her influences, shiv wrote, produced and recorded her debut releases. Her music, though simple in its musicality, envelops you in her world. She uses her unique blend of R&B and Lo-fi Hip-Hop with elements of Soul and Neo-Soul to create music that is emotive and brimming with feeling. shiv's silky-sweet voice wraps you in a hug that carries her soulful lyrics and brings them to life over the warm, hazy instrumentals.
The Clockworks
The Clockworks have a strong, punchy dynamic, drawing on intense post-punk influenced music to soundtrack snarling kitchen sink observations.
Having been signed to Alan McGee's new record label 'Creation23' immediately after their move to London (from Ireland), the quartet have impressed audiences in London and beyond with an array of gigs and live performances including shows at Eurosonic, Electric Picnic, Sefton Park in Liverpool where they opened for Kings of Leon, as well as playing live on Soccer AM on Sky 1.
Check out the 2FM Rising Playlist on Spotify
We need your consent to load this Spotify contentWe use Spotify to manage extra content that can set cookies on your device and collect data about your activity. Please review their details and accept them to load the content.Manage Preferences