Triona Campbell, writer and producer of Gamer Mode, Ireland's first TV series on video games, writes for Culture about the new RTÉ series, and the importance of video games in Irish society nowadays. 
Gamer Mode is the first series of its kind for tech-savvy digital natives (and parents/caregivers who are grappling with the importance of gaming for Irish kids). It also reveals through user-generated footage Ireland's eight most popular games (and the reasons why). It's made by gamers for gamers. Shot with an incredible team and a host of talented Irish teens. But why do video games matter?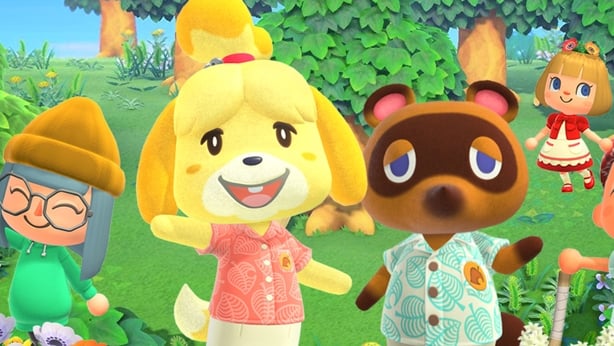 Agency
This year has taught more than any other how video games can help when it comes to mental health. Gameplay gives us a sense of control that hasn't existed for many during the pandemic. Video games are a space where our actions (and their consequences) are ours alone. Just ask Nintendo. The sales of Animal Crossing: New Horizons launched in March of this year sold more digital units in its first month's release than any other video game in history. And it's easy to see why. A life simulation game where you get to have your own world to do with as you please.  An escape from worries. Intuitive, easy to pick up and master, giving the player freedom to do as they please and interact with others – it's no wonder that by May of this year it had sold over 13 million copies worldwide.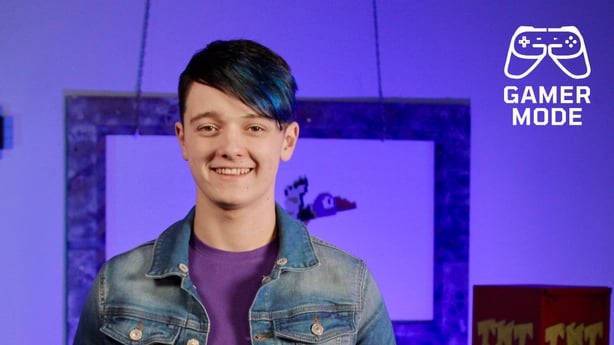 Industry
Video games are massive. In 2019 the industry was worth a staggering 127.2 Billion euro globally (according to newzoo.com). That's more than the combined total of the music, film and television industry. It's an evolving, not yet perfect business. But given the number of tech graduates in Ireland, our history in innovation and storytelling, the emergency in recent time of strong local indie companies (and talk of a video games tax break) you can't help but think – Are video games the next big industry for team Ireland? We are in the middle of a dramatic change where old 'stable' professions are no longer that.  The job for life has gone perhaps forever. As Galway based games designer (and gaming legend) Brenda Romero told me: "If your kids wants to be a games designer, encourage them. The worst thing that can happen is they wash out into some high paying coding job for 100K a year."
We need your consent to load this YouTube contentWe use YouTube to manage extra content that can set cookies on your device and collect data about your activity. Please review their details and accept them to load the content.Manage Preferences
Education
For Irish kids now really is the time to "game on". To learn to embrace having a balance of age-appropriate gaming with other pursuits. To start to exploring coding and games such as Minecraft in our primary and secondary education system as part of the learning experience. After all games in the classroom aren't new. We have been involved in the gamification of education ever since we introduced reward points and ClassDojo's. In Gamer Mode, we explored some of the developments in this area. The work carried out by organisation such as Coder Dojo, Phase Innovate and the AMMA centre in Armagh which has been pioneering the creative use of technology in schools for over 15 years. In particular, AMMA's Minecraft in education really hit home to the team. What better way to encourage kids to research the first world war than to get them to rebuild those trenches in a Minecraft world? Seeing that kind of excitement in a classroom studying the past is infectious.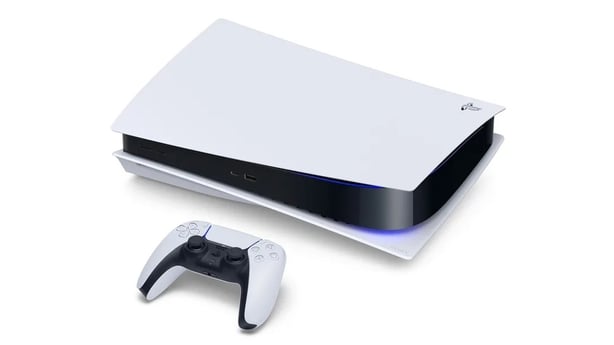 Connection
Let's be honest. There are plus and minus sides to this one, and that's the reason why media literacy is so critical right now. Parents and guardians need to communicate with their kids about gameplay. The rule about only friending people they know in real life. About making sure all account settings are private and not public. We should all be playing games with our kids to see if there suitable. We can't just rely on a PEGi rating because every child is different. Webwise.ie has tons of really great information around this topic.  However, when it works well, the connection you get from gameplay can be amazing. Nowhere was this brought home to us as much as when looking through videos sent by the parents and caregivers of primary school kids talking about how the chat function on ROBLOX kept them in touch with their friends during lockdown.  
It works in other ways too for caregivers and parents.  If I ask my pre-teen how was his day, I will get a one-word answer (max).  If I offer to play a video game with him and ask the same question again, the reaction is entirely different. He'll happily chat for hours (while also giving me fairly critical feedback on my gameplay). 
Inclusivity
Behind a video screen, all gamers are equal. Performance is based on skill. During this series, we were privileged enough to chat with gamers like Alan Carrigan; who has cerebral palsy and who started his YouTube gaming channel as a way to connect more with his classmates.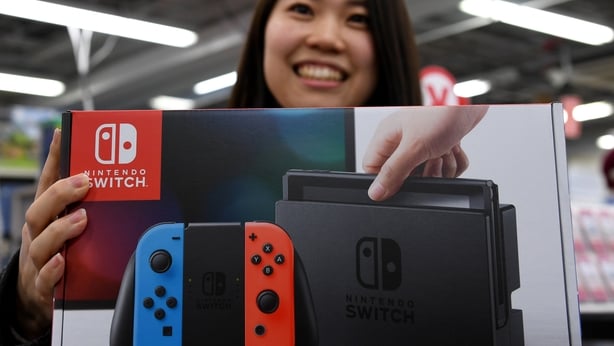 Innovation & Creativity
We've come a long way from the 1958 and William Higginbotham's Tennis for Two (credited as one of the world's first video games). Now we see video games in settings we never thought like using virtual reality worlds to give training in necessary clinical skills (something being investigated by NUI Galway). As well as more innovation in terms of interactive storytelling in video games (with some cut scenes from triple-A games rivalling Hollywood blockbusters). Design and creativity are essential parts in nearly all games -  just as any kid who plays Minecraft where the only limit in terms of what can be built online is your imagination.  
So why do Games matter? For all the reasons above, and many more that won't fit into the word count.... Games are fun. Playing them increases our understanding of ourselves and our world.  Game play has been with us in one form or another since the dawn of time. The technology around them may change, but playing games will always matter because it always has.
Gamer Mode starts on RTÉ2 on Saturday, November 28th at 11.35 am, with new episodes every Saturday and Sunday morning on RTÉ2 and on the RTÉ Player.