Finally, the elusive PlayStation 5 has arrived in Ireland. And whether you're a lucky owner, patiently waiting for restocks, or curious to see what the fuss is about, we take a quick look at everything you need to know about the next-generation console.
The basics – it's a giant
The first thing you will notice about the PS5 is its size. It is simply enormous, especially when compared to its predecessor, the PS4.
Those who have small TV stands or cabinets – you have my sympathies.
There are two versions of the PS5 you can buy; the standard model comes with a disc-drive which allows you to play physical copies of the game and will be slightly larger in size.
The digital-only model will be cheaper and as the name suggests, will allow you to play digital copies of a game.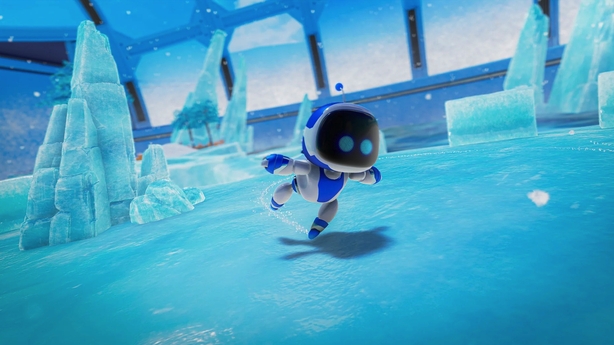 As confirmed in a blog post by PlayStation, both consoles enjoy the same specs, so your choice is down to preferences. As someone who owns many PS4 discs and who enjoys the odd browse of trade-in games, the disc-version suited me best.
Included in the standard box is the console (phew), an HDMI cable, a stand and screw, a USB charging cable, and one dual sense controller.
The console comes with 667.2 GB of free storage which should comfortably fit a decent number of high-end games.
While you have the choice of having the PS5 sit vertically with the help of the stand, my nerves compelled me to set it lying flat on my desk.
We need your consent to load this YouTube contentWe use YouTube to manage extra content that can set cookies on your device and collect data about your activity. Please review their details and accept them to load the content.Manage Preferences
DualSense controller is the star attraction
The signature feature of the PS5 is its DualSense controller, which is in every literal sense, a game-changer.
A preinstalled game, Astro's Playroom acts as a tutorial for how the controller works. It's a simple game of only a few hours, where you play as a little robot who goes on a treasure hunt for PlayStation artifacts.
Throughout the game, whatever Astro does on the screen will be in some way reflected through your controller. Walking on sand, grass, or metal produces a range of different sounds.
Running against wind or swimming will vibrate the controller in precise time with the screen. On some levels, you'll have to activate fans by blowing on to your controller. Some ask you to aim and fire arrows with the trigger buttons and it's here you'll feel a gentle tug as you drawback.
We need your consent to load this YouTube contentWe use YouTube to manage extra content that can set cookies on your device and collect data about your activity. Please review their details and accept them to load the content.Manage Preferences
The game runs so smoothly in-between targeting different senses that you are fully engaged throughout, and actively waiting for something to engage with. One minute you're swiping upwards on the pad to zip Astro into a spacesuit, to then tilting your controller around your room to steer him to safety.
Whilst the game is simple, it's very effective in showcasing the tactile nature of the PS5. Without the DualSense, the game would be an entirely different experience.
Astro's Playroom also helps tease the potential of the console, and how future games might interpret this technology - the possibilities are infinite.
Ray tracing now a reality for everybody
Every new console generation heralds in new graphic capabilities, which become more and more life-like. The PS5 is no exception to this.
Whilst the DualSense aims to interact with sound and touch, visually speaking, the PS5 is a behemoth.
Firstly, the console supports ray-tracing which until now was mostly reserved for high-end powerhouse PCs. Ray tracing is a rendering technique used to produce highly-realistic lighting and shadows in games.
A concrete example of this in action is Spider-Man: Miles Morales, a game many players will no doubt try out first. Whilst you web-sling your way through New York City, every shiny office building, every puddle, every reflective light, will fight for your attention.
We need your consent to load this YouTube contentWe use YouTube to manage extra content that can set cookies on your device and collect data about your activity. Please review their details and accept them to load the content.Manage Preferences
Incredible replay value
While some people have questioned the lack of 'exclusive launch games', an active PlayStation Plus membership on the PS5 gives you access to over 20 'PS4-defining' games.
These include God of War, The Last of Us Remastered, Final Fantasy XV, and many more. There was an embarrassingly high number on the list I had yet to play.
Suffice to say with improved graphics and load times, many games, both new and old, will feel like entirely new experiences on the PS5.
Take for example Ghost of Tsushima, Sony's final exclusive for the PS4 which debuted back in July. It was a final test for the console's capabilities and has lived on in my recent memory as one of the most spectacular-looking games of that generation.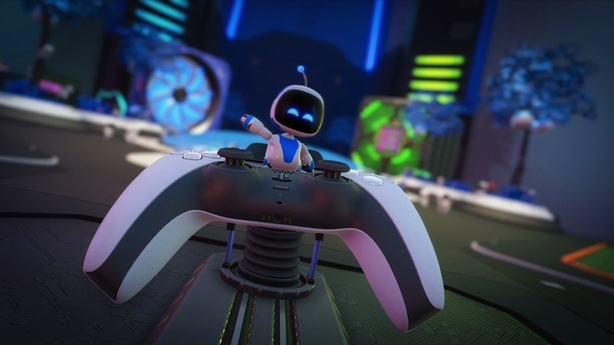 And yet, when playing Ghost on the PS5, it feels like an entirely new experience. Improved frame rates and vibrant colours allow me to see significantly more detail in the game I've spent countless hours exploring. I'd liken it to wiping a pair of fogged-up glasses, in that the PS5 makes everything you know to be in front of you appear pristine, clean, and crisp.
Although I've only tested a handful of other recent games thus far, one thing which has been consistent is a drastic reduction in loading times.  More time to play with less frustration is an experience every gamer yearns for.
In Watch Dogs: Legion for example, where the map is enormous and has thousands of NPCs scrambling around, fast-traveling to different locations had regrettably long load times. It was something I actively avoided whenever I could.
And while there are still load times on the PS5 version, they are dramatically reduced to a few seconds.
Quality of life improvements
There are a number of quality of life improvements already at play with the PS5.
Firstly, you're now able to set pre-sets which take effect automatically at the start of a new game. These include anything from setting game difficulty, to subtitle and audio settings, to other accessibility options.
If you're an aspiring YouTuber or Twitch streamer, there are long overdue improvements to stream chat boxes and general customization options.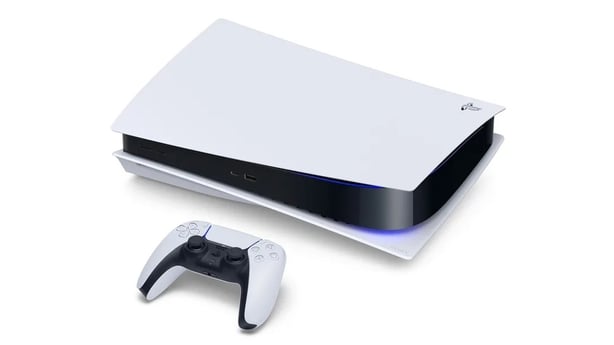 Additionally, the DualSense controller now comes with an in-built mic, which you can mute with the press of a single button. Say farewell to tediously go through a game's setting to turn your mic on, off, and on again mid-play.
And if you are a parent and want peace of mind ahead of Christmas, the PS5 comes with a range of controls that you can customize. Set anything from screen time to age-ratings, to blocking communication with other players online, to spending limits, and more.
A future-proof piece of gaming tech
The immediate satisfaction of playing the PS5 is in rediscovering a lineage of classic games with smoother performances, reduced loading, and a sleek new interface.
But in truth, the PlayStation 5 is a console built on future possibilities. With impressive graphical prowess, advanced performance, and an industry-changing controller, the foundations are set for a bright future of games.
And with a plethora of new releases already on the horizon, I think it's safe to agree with PlayStation's tagline that play really has no limits.
PlayStation 5 is available now.