The Works Presents with John Kelly returns on November 19th with a new five-part series on RTÉ One, in which John meets key Irish figures from the arts and finds how they are experiencing the new reality we all now share...
In conversations with John, these key creative forces share insights into how and why they work in their chosen fields. John explores what inspires them and how it drives them - watch a preview below:
LISA O'NEILL (NOV 19TH)
Earlier this year, Lisa O' Neill signed to the legendary London indie label Rough Trade. It's a mark of how she's viewed as an artist – unique, authentic and fiercely independent. Born in Cavan, she moved to Dublin at eighteen and, slowly but surely, began singing her songs at various sessions. People started to take notice, and when David Gray invited her to tour with him in the US, she began to take more notice herself. Lisa now has four albums to her name - the most recent being the 2018 release Heard A Long Gone Song. She also appeared in this year's Abbey Theatre celebration of Kavanagh's The Great Hunger.
DAVID MITCHELL (NOV 26TH)
David Mitchell is the bestselling author of books such as Cloud Atlas, Number9Dream, The Bone Clocks and, most recently, Utopia Avenue. He has been twice shortlisted for the Man Booker Prize and, much to his amusement, he was named by Time Magazine as one of the 100 most influential people in the world. He grew up in England, lived for eight years in Hiroshima, working as a teacher, before eventually settling, with his wife and two children, in Clonakilty in West Cork – his home for the past 17 years.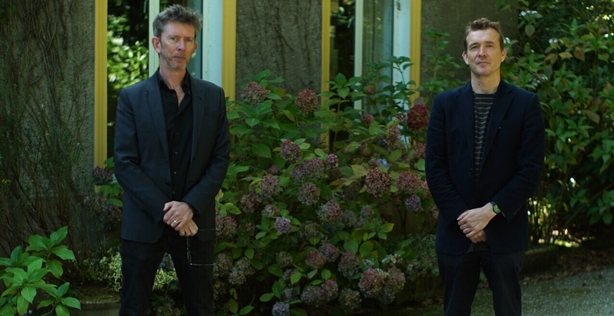 DERBHLE CROTTY (DEC 3RD)
Derbhle Crotty is one of our very finest actors. Amongst her earliest performances on the Abbey stage was a role in Marina Car's breakthrough play The Mai and later the lead in Carr's masterpiece Portia Coughlan. Derbhle has also worked extensively in London and has appeared in many RSC and National Theatre productions. She has twice won best actress at Irish Times Theatre Awards – in 2008 for her performance in Brian Friel's Three Sisters, and again in 2015 when she played Henry IV for Druid Theatre Company's production Druid Shakespeare.
JOHN BANVILLE (DEC 10TH)
John Banville is internationally recognised as one of our very finest writers. His first novel, Nightspawn, was published in 1971 and many landmark novels followed including Birchwood, Kepler, The Book of Evidence and of course, The Sea - winner of the Man Booker Prize in 2005. Seen as a key figure in European literature, it perhaps came as a surpise when he then began publishing a series of crime novels under the pseudonym Benjamin Black. His most recent, however, is the first of these novels to appear under his own name – Snow is a classic whodunnit set in his home ground of County Wexford.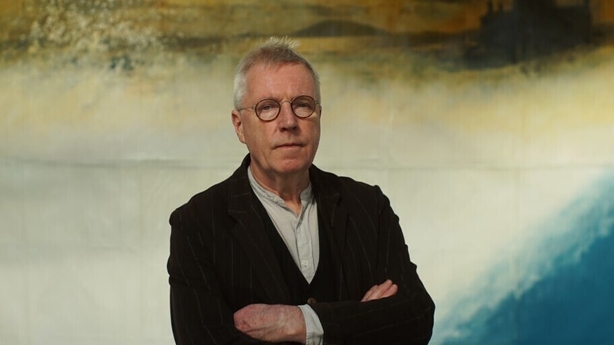 HUGHIE O'DONOGHUE (DEC 17TH)
The painter Hughie O'Donoghue was born in Manchester in 1953 but spent much of his childhood in Co. Mayo – in fact, the very part of Mayo where he now lives. One of the leading painters of his generation, in a perfect reflection of his Manchester/Mayo identity, his work is to be found in the great public collections of both countries - The Irish Museum of Modern Art and the Hugh Lane in Dublin plus the British Museum, The Imperial War Museum and The National Gallery in London. His paintings, often on a large scale, and incorporating photography, are often concerned with history as memory – and the starting point is usually the history of his own family.
The Works Presents, RTÉ One from November 19th - watch highlights from The Works via RTÉ Player.