Pavel Barter writes for Culture about The Grief of a Nation, his Documentary on One production about Eamon Kennedy, a photographer from Limerick whose photograph of a young girl weeping following the assassination of John F. Kennedy would resonate across the decades - listen to Grief of a Nation above.
When I first stumbled upon the existence of Eamon Kennedy, an Irish emigrant in America who bore witness to one of the most pivotal historical events in 20th-century world history, I had to scoop my jaw off the floor.
Here was an Irish photojournalist who covered the key events surrounding the assassination of John F. Kennedy: from the president's arrival with Mrs Kennedy at Dallas Love Field airport on 22 November, 1963, through to the aftermath of his death.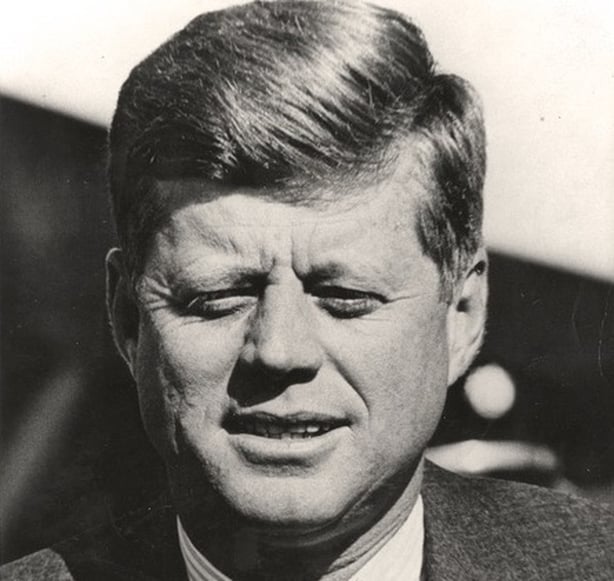 Eamon, who was born in Limerick in 1934, documented the spiralling madness that followed. He was present when Lee Harvey Oswald proclaimed his innocence at a local police station, and he was in Parkland to photograph a dying Oswald after he was shot by Jack Ruby.
Eamon spent time with Marina Oswald, Lee Harvey's widow. He covered Ruby's trial and the 1964 Warren Commission investigation in the assassination.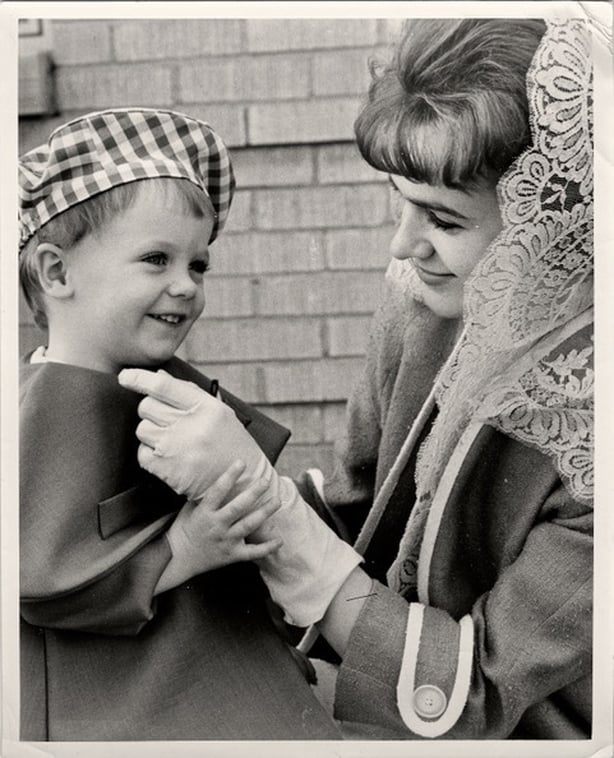 The now-retired photographer has held public interviews at the Sixth Floor Museum at Dealey Plaza, which is located at the site of the assassination. In 2019, Marc Ramirez, an American reporter, told Eamon's story in a local newspaper, the Dallas Morning News. Yet, remarkably, his story has never been told before here in Ireland.
At the heart of this story is Eamon's photograph of a young girl crying outside Parkland on the day of Kennedy's assassination, published beneath the headline "The Grief of a Nation" in The Dallas Times Herald, that resonated across the world and across time.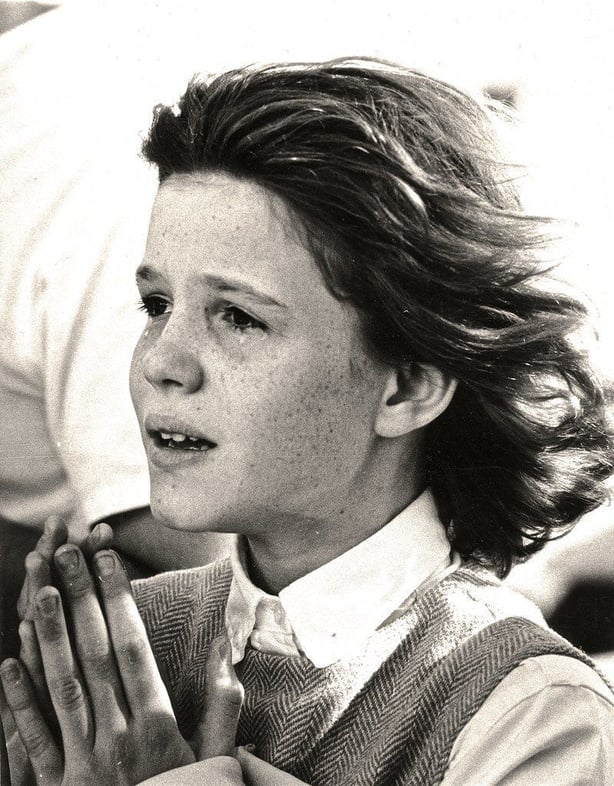 "They say a picture speaks a thousand words," said Maria Falconer, a photographer who appears in the documentary and plays a part in the story of The Grief of the Nation photo. "There's so much truth in that. This picture personifies what's so amazing about photography. It speaks to the personal and it speaks to the public. Eamon's picture is an iconic image, a political image, and a personal image of a child mourning."
Eamon's photograph carried personal resonances for its subject, Kathey Atkinson, and KK Robbins, Kathey's daughter. Paul Hill, Maria's partner in photography and life, added: "This picture transcends the information that is in front of you. It is something more than just a record of somebody crying at that particular day in 1963."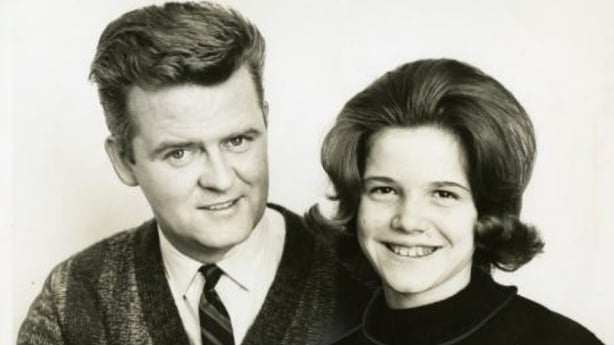 The Kennedy assassination is a story of a thousand 'what if's'. When Eamon woke up on the morning of the president's arrival it was raining. The rain was still falling when he arrived at the airport, and the sun only broke through the clouds when Air Force One landed.
This change in weather prompted the secret service agents to remove the protective hood from the presidential limousine. If it had kept raining, the hood would have stayed in place.
The assassin's bullets may have missed their target. JFK may have survived and world history, as we know it, would have changed.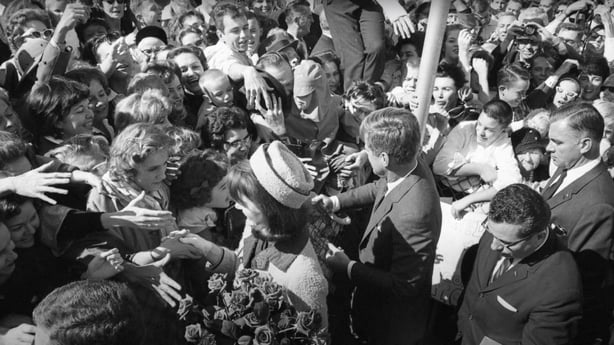 "The Kennedy assassination is one of those events in history where if you just change a few details ever so slightly, you could have ended up with a remarkably different outcome," Stephen Fagin, curator at The Sixth Floor Museum, told me.
The realm of unexplainable chance is also wrapped up in The Grief of a Nation photograph. Eamon was in Dallas that day by accident, having hopped off a bus on his way from Miami to California. He stayed after he was offered a job at the Times Herald. Eamon didn't get Kathey Atkinson's name when he took her picture. But fate had different plans for them both.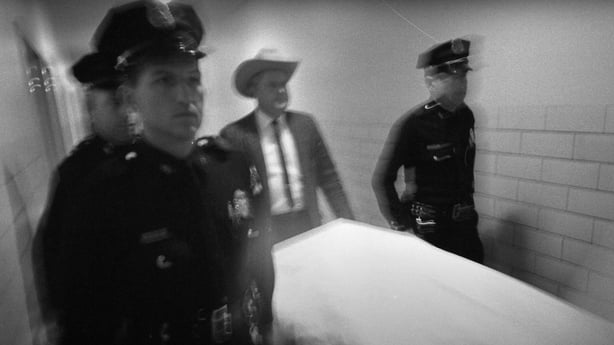 KK Robbins, Kathey's daughter, Paul Hill and Maria Falconer, were privy to an incredible set of circumstances that caused the photograph to come sharply into focus once again in the South China Sea in 2019.
Coincidence, serendipity or fate? Perhaps you can chalk it down to synchronicity, a concept coined by Carl Jung, the psychologist, who described life's strange patterns, encounters and events as "meaningful coincidences".
Perhaps this power play of connectedness is all around us. Perhaps unpredictable events are more than just mere coincidence. We just need to look closely down the lens to see them.
The Grief of a Nation story "points to how interconnected we all are, globally and through time," said Maria. "These transient, sliding door moments and links are unavoidable."
Documentary On One - The Grief of a Nation is broadcast on RTÉ Radio at 2pm on Saturday 10th October - listen to more from Documentary On One here.