In 1999, Sarah Mac Donald went to East Timor to report on a country on the verge of independence. While she was there, she became godmother to a local boy, amid rising violence and intimidation. 20 years later, Sarah returned to find her godson.
Below, Sarah writes for Culture about Timor Leste: Coming of Age, her new RTÉ Documentary On One production exploring that momentous journey - listen to Timor Leste: Coming of Age above.
It was a return journey I'd waited years to make. When I finally travelled back to Timor-Leste, a tiny half-island state lying between Indonesia and northern Australia, it was twenty years after my first visit in 1999. RTÉ Documentary on One producer Tim Desmond travelled with me to help chronicle a stirring journey of remembrance.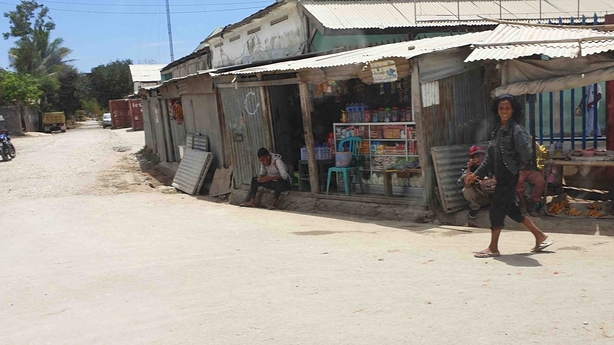 In March 1999, I became a godmother to a little Timorese boy, Natalizio Imanuel de Jesus Soares, in the East Timorese capital, Dili. It was a beautiful honour at a dangerous and challenging time. East Timor was preparing to vote in a referendum on 30th August 1999 that would give it independence and freedom from Indonesia. Their near neighbour had invaded in 1975 in the hope of exploiting East Timor's oil-rich seas. Over the next 24 years they operated a brutal regime of repression in the territory, resulting in the deaths of 200,000 Timorese through conflict, famine and poverty.
My documentary Timor Leste: Coming of Age, retraces the journey I made last year as I set out to re-find my godson Natalizio and discover how his young life has mirrored East Timor's hopes, dreams and disappointments over the twenty years since the referendum that paved the way for full independence for Timor-Leste in May 2002.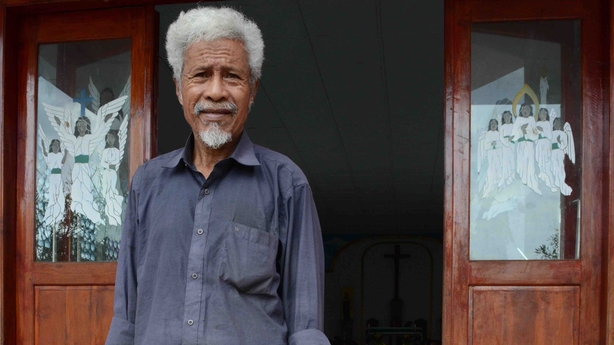 In Spring 1999, the Timorese were beginning to feel hopeful that they could secure the referendum vote and pave the way for freedom. But the Indonesian military was busy stoking up tensions through Timorese militias which it funded and armed. The militias perpetrated a terrible massacre while I was there on 6th April 1999 at the Church of St John de Brito in the coastal town of Liquica, just over 30kms west of the capital Dili. Fleeing violence elsewhere, 2,000 people had taken shelter in the church grounds of St John's. That fateful day, the militias attacked them with gunfire and machetes. Up to 200 people were killed and many more were injured. In the documentary, I meet the church sacristan in Liquica, Mariano Maupaulau da Silva, and he recalls his family's terror at the brutal episode. It is just one sad and brutal episode in a long tale of 'genocide in paradise'.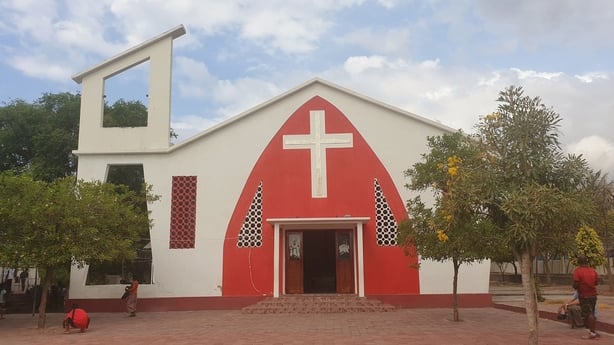 Making a radio documentary about a subject which is rooted in the past but is trying also to resolve some plotlines in the present – all through another language – was challenging! But through some deft editing, Tim Desmond was able to meld translation, script and audio, and so address some challenging content.
The documentary was assisted by the Simon Cumbers Media Fund, which covered flights, accommodation and costs such as transport within Timor-Leste and a translator. It is an expensive place to travel to due to a monopoly in air travel into and out of Dili Airport. That definitely deters many would-be tourists.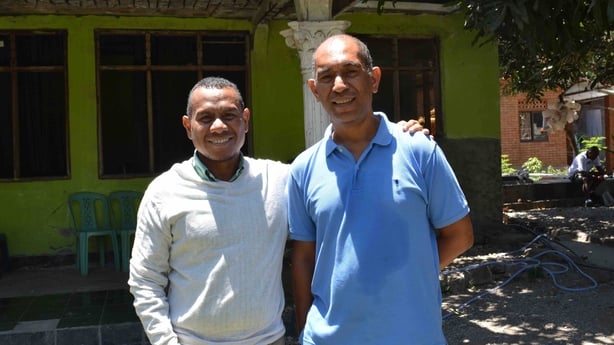 Thanks to a friendship forged in Dublin over twenty years ago with Dino Gandara, who studied at Trinity College Dublin and was part of the East Timor Ireland Solidarity campaign, tracking down my godson Natalizio proved a lot more straight forward than I'd expected. Timor-Leste is a small country of 1.3 million people. Everyone knows everyone! It is like Ireland 40 years ago.
Meeting Dino afforded me the opportunity to hear his family's story of suffering in the cause of Timorese independence and that in turn produced some surprising nuggets of information and meetings, which the documentary relates.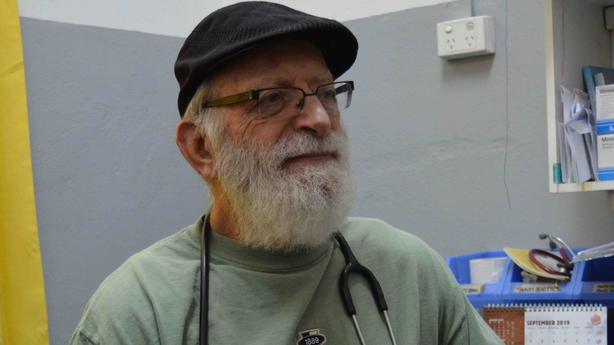 One of the people I was anxious to meet again was Dr Dan Murphy because I had met him 20 years ago in March 1999. Sadly, in April this year, Dr Dan passed away following a heart attack. He was 75 and was still working daily at his Bairo Bite Clinic serving those who could not afford state healthcare.
He was critical of newly Timor-Leste's focus on developing petroleum infrastructure at the cost of health and education. "We have failed miserably in designing a healthcare system. Healthcare is a privilege for those with resources, it is not a fundamental right for anyone," he told me. As if to underscore his point, on the day I visited the clinic, there were no patients, because the staff had stayed away after five months without any pay.
As one of the world's newest countries, grappling with the legacy of a brutal colonial past, Timor-Leste has a lot of catching up to do. Since becoming independent, its leaders have stitched together a relatively stable and peaceful democracy; it has brought electricity to its remote towns and villages. But they have struggled to reduce the widespread poverty among its citizens.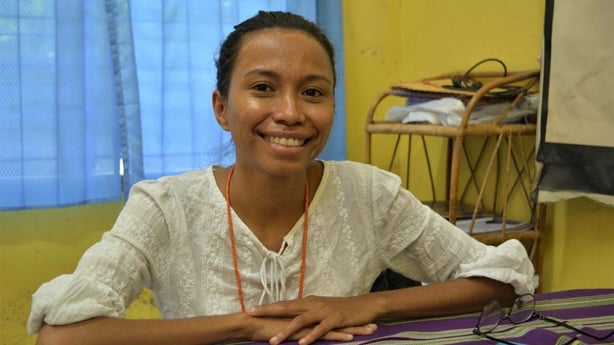 Berta Antonieta is a young researcher with the think tank La'o Hamutuk. In the documentary she expresses the view that the country's money is being targeted in the wrong areas, benefitting a small elite and petroleum infrastructure at the cost of social services and sustainable industries such as agriculture, which would raise the standard of living of the majority of Timorese. She warns that there will be years of austerity before the money from the new oil and gas fields comes on stream.
Like Ireland in the past, tens of thousands of Timorese have gone abroad to find work and support their families back home. Remittances is the second largest contributor to Timor-Leste's economy after oil and 60% of them come from the UK, including the meat processing plants of Dungannon in Northern Ireland, where a Timorese community has settled.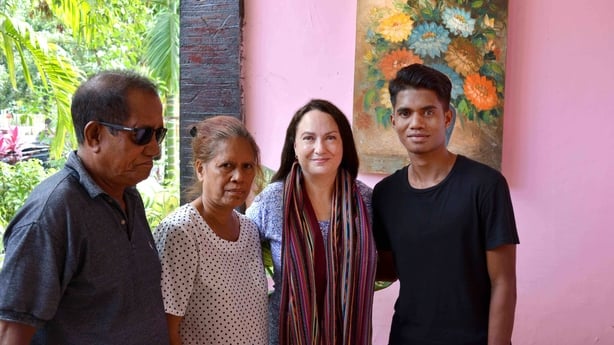 For my godson Natalizio, who at just twenty has all his hopes and ambitions ahead of him, but like this year's Leaving Certificate class in Ireland, he and they have been thwarted by circumstances beyond their control. For Natalizio the lack of employment opportunities is one of his greatest challenges. His parents' generation fought to free Timor-Leste from the tyranny of Indonesia, yet he may end up emigrating to Indonesia in search of work. According to Dubliner, Tom Hyland, who founded the East Timor Solidarity Ireland Campaign and now lives in Dili, Timor-Leste is simply not creating sufficient jobs to absorb its graduates. It is a situation which resonates with Irish people who recall the loss of so many talented young people in the 1980s. When the Covid-19 pandemic is over, Natalizio may even head to Ireland to try his luck in the meat plants of Dungannon. A strange twist I could never have imagined for him twenty years ago.
Documentary on One: Timor-Leste: Coming of Age, RTÉ Radio 1, Saturday October 3rd at 2 pm, with a repeat on Sunday October 4th at 7 pm - listen to more from Documentary On One here.