For this year's Wexford Festival Opera, the members of the Wexford Factory (a professional development academy for young Irish and Irish-based singers) will perform The Falstaff Chronicles, a six-part mini-series rendition of Verdi's masterpiece Falstaff over six consecutive days - you can watch it daily here on RTÉ Culture.
Below, Wexford Factory member Andrew Gavin talks about making operatic magic amidst a pandemic...
It is difficult to describe what life has been like as a freelance opera singer in Ireland since the outbreak of the COVID-19 pandemic. Initially, there was a period of fevered panic as project after project had to be cancelled and the prospect of being unable to afford rent and bills loomed large. This panic gave way to a more mundane feeling of listlessness, as the pursuit of vocal excellence lost any sort of immediacy. After all, many performers, myself included, were looking at diaries that had once been full, and were now mostly fallow until 2021 at the very earliest.
What happened next, though, was nothing short of remarkable. Many opera companies in Ireland and abroad began the process of restructuring their seasons into a medium that suited digital distribution. Past productions which had been filmed for archival purposes began appearing online as a way of connecting the public with performers in a remote way, making years of exceptionally high-quality work available to an appreciative audience that would not be able to sit in a theatre for the foreseeable future.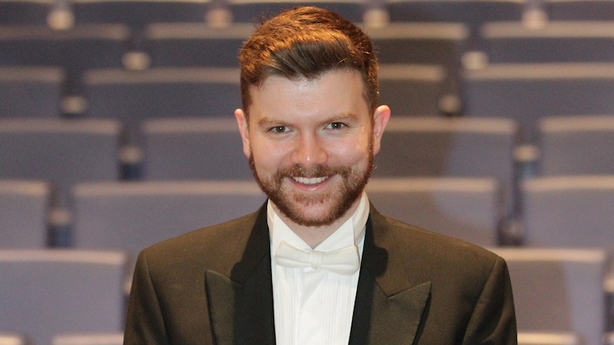 After this initial consolidation came more innovative projects, like Irish National Opera's celebrated Friday Opera Sessions and Seraglio: The Mini-Series, which made a virtue of lockdown restrictions, and sought to tell snippets of operatic stories filmed in the artists own homes. Limitation breeds creativity, and through various small and innovative projects many of us found ways to reconnect with the repertoire that we love so dearly and to find joy in singing again.
I never imagined how wonderfully the Factory would flourish in adverse circumstances, or just how much of a beacon of hope it would turn out to be in these dark times for the arts.
In spite of the many projects that were cancelled for me personally throughout lockdown, there was one engagement that remained resolutely pencilled into my diary: Wexford Festival Opera. I had been engaged to sing the role of Fenton in Verdi's Falstaff, which is something of a dream role for me. Falstaff, which was Verdi's last opera, and one of only two comedies written by the composer, is based on Shakespeare's The Merry Wives of Windsor. Fenton is a romantic idealist who seeks the presence of love and hope in all facets of life, and he finds everything he is looking for in the character of Nannetta, with whom he shares some of Verdi's most beautiful entwining melodies. The thoughts of playing such an overwhelmingly optimistic character was often at odds with my own mood throughout lockdown, but I was glad to have a role to learn and a direction for my own singing practise while in lockdown.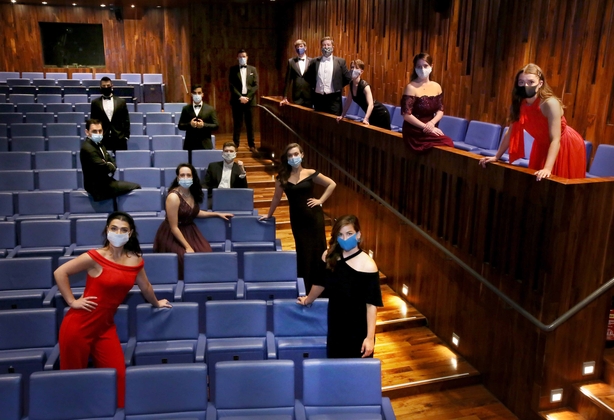 I have a long personal history with and love for the festival, performing here in 2016 and 2017, and even receiving a young artist bursary from the festival in 2016. When Rosetta Cucchi, Artistic Director of Wexford Festival Opera, invited me to be part of the Wexford Factory, I was excited to continue my association with the Festival, but I never imagined how wonderfully the Factory would flourish in adverse circumstances, or just how much of a beacon of hope it would turn out to be in these dark times for the arts.
Since the beginning of the Factory in early September, the fourteen Irish and Irish-based singers have had the opportunity to engage in masterclasses and coaching with internationally renowned artists, such as Ernesto Palacio, Juan Diego Flórez, Ermonela Jaho, Dmitri Vdovin and Celine Byrne. Alongside practical instruction, we also had the opportunity to engage in a frank and open discussion about all aspects of career development with Julia Lagahuzère, General Director of Opera for Peace, and a seminar on programming from Michael Dervan. At the end of this initial period, we recorded a gala concert for Culture Night which was broadcast on YouTube. We sang to a mostly empty auditorium, but the feeling of being back on stage, which we had all sorely missed for so long, was truly electric.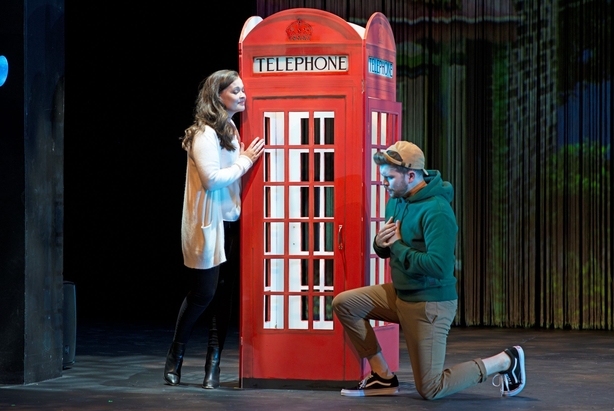 For the last ten days, we have been blocking our production of Falstaff on the main stage at the National Opera House under the direction of Roberto Recchia and musical direction of Carmen Santoro. The opera will be broadcast nightly on RTÉ.ie in an episodic format, and I am extremely excited to see how Verdi's masterpiece comedy translates to this format. It is an honour and a privilege to work on the stage again, and while the whole world learns how to adapt to the new normal, organisations like Wexford Festival Opera offer a beacon of hope in these dark times.
Falstaff Chronicles streams at 6pm daily from 12th - 17th October on RTE.ie/Culture. Catch up afterwards on RTE Player and on RTÉ Player's exclusive Wexford Festival Opera pop-up channel.
Pics: Mark Steadman