Flower Wild, a short story by Shane Tivenan, was this evening announced as the winner of the RTÉ Short Story Competition in honour of Francis MacManus, one of Ireland's most significant literary prizes. Listen to Flower Wild above, read by Ingrid Craigie.
The announcement was made live on Arena on RTÉ Radio 1 as part of a special programme dedicated to the awards - listen to Arena below.
We need your consent to load this rte-player contentWe use rte-player to manage extra content that can set cookies on your device and collect data about your activity. Please review their details and accept them to load the content.Manage Preferences
Second place was awarded to Kissing Booth by Alan Walsh from Wicklow town, while The Shape on the Strand by Katherine Duffy, from Dundalk but living in Churchtown, Dublin, was awarded third place.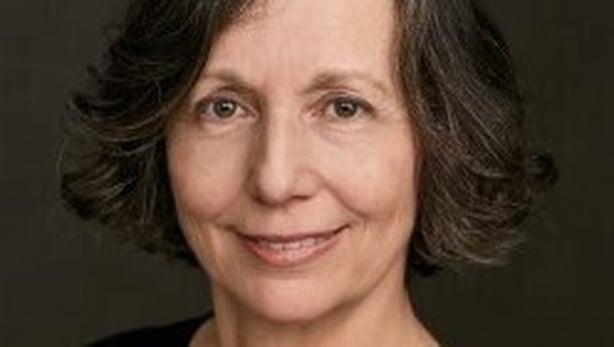 Flower Wild, described by the judges as "spellbinding" and "an outstanding piece for radio", takes the form of an imagined interior monologue of Violet Gibson, the Irishwoman who attempted to assassinate Mussolini. Originally from Athlone but currently based in Madrid, where he teaches English, this is Shane's first published – and broadcast – short story since he took up writing in 2018.
Explaining the origins of the story, Shane says, "I came across Violet Gibson when listening to Lisa O'Neill's song about her. I looked into Violet's life more over the following months and found many unknowns. What stories did she need to tell herself before she upped and shot an Italian dictator? Was it possible for her to stay sane in that asylum for three decades? Was she able to make peace with the complete abandonment, with herself, at the end of a life? These questions haunted me into writing Flower Wild."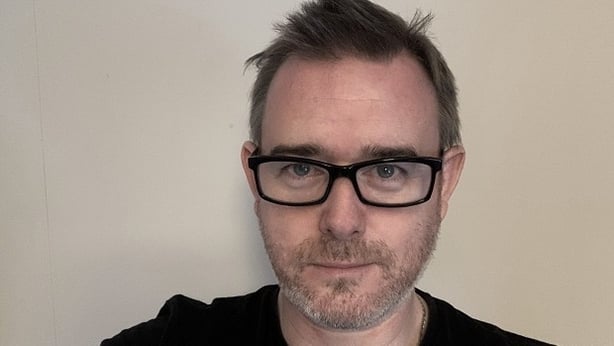 As the overall winner, Shane Tivenan will receive €3,000, while €2,000 and €1,000 will be awarded to Alan Walsh and Katherine Duffy respectively. Each of the seven runners-up will receive €250.
All 10 shortlisted stories will be broadcast in a season of new writing on RTÉ Radio 1, starting tonight (Monday September 28th) at 11.20 pm with the winning story, which will be read by Ingrid Craigie.
This year's judges are editor, lecturer and journalist, Madeleine Keane, award-winning short story writer and previous prize-winner of the RTÉ Short Story Competition, Danielle McLaughlin, and writer and broadcaster, Vincent Woods.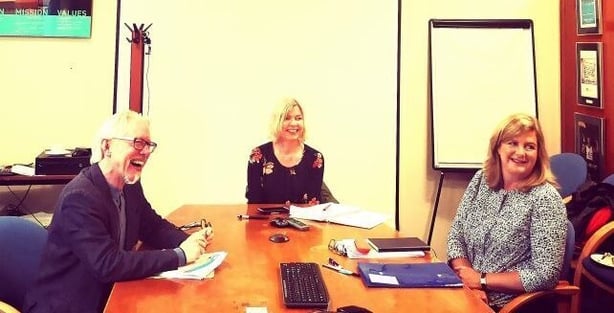 Sarah Binchy, producer of the RTÉ Short Story Competition series, said: "Our congratulations to the prizewinners and all on the shortlist. These talented writers are literary names to watch. We look forward to bringing their richly imagined stories to a wide audience on the radio and by podcast over the next two weeks."
RTÉ Short Story Competition 2020 on RTÉ Radio 1 - the schedule
(tune in at 11.20 pm on RTÉ Radio 1 weeknights, as part of Late Date):
· Monday 28th September: Flower Wild by Shane Tivenan (Madrid, Spain) read by Ingrid Craigie
· Tuesday 29th September: Kissing Booth by Alan Walsh (Wicklow), read by Bláithín Mac Gabhann
· Wednesday 30th September: The Shape on the Strand, by Katherine Duffy (Dublin 14), read by Jane Brennan
· Thursday 1st October: Hands; A Downpour, by Aengus Murray (Valencia, Spain), read by Liam Carney
· Friday 2nd October: Neadú by Ceri Garfield, (Co. an Chláir), read by Bríd Ní Neachtain
· Monday 5th October: The Brow of the Hill, by Edel Moloney (Co. Dublin), read by Derbhle Crotty
· Tuesday 6th October: Everything Will Be Recorded, by Seán Mackel (Co. Donegal) read by Lalor Roddy
· Wednesday 7th October: Beneath the Trees, Where Nobody Sees, by Julie Cruickshank (Dublin 8), read by Cathy Belton
· Thursday 8th October: Tactics, by Andrew Maguire (Co. Tyrone) read by Ignacy Rybarczyk
· Friday 9th October: Guinness & Coke, by Lochlainn McKenna, read by Éanna Hardwicke
You can read all 10 shortlisted stories at RTÉ Culture here. They will also be available for listen-back and podcast at rte.ie/writing and wherever you get your podcasts.