Lyric Feature: Sappho, the great lyric poet of Ancient Greece, had a daughter — but there is no record of the child's father. Poet Theo Dorgan had published a long poem exploring and explaining this mystery when he had the happy thought of commissioning a score from the gifted Colm Mac Con Iomaire to accompany the text. For a world starved of live performance, Sappho's Daughter gets its radio premiere this on this week's Lyric Feature on RTÉ lyric fm... Listen to it above.
Below, Theo Dorgan writes about a night to remember...
It is a matter of record that Sappho, the great lyric poet of Ancient Greece, had a daughter, Cleis, named after the poet's mother. There is no extant record of the father.
On a visit to Lesvos, Sappho's home island, I had what I can only call a visitation, in which the unknown father introduced himself and explained how it came about that the child was conceived. A vagrant sailor, shipwrecked and cast up on the poet's island, he was chosen by Sappho to be the father of her child, and afterwards dismissed. It's a story replete with elements of chance and fate, by turns pastoral, dramatic and erotic. It also has the great merit of being, just possibly, true to the facts.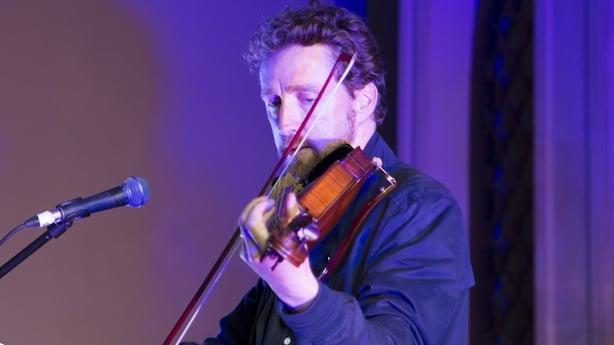 Some time after I'd published what became a long poem, I thought of commissioning a score from Colm Mac Con Iomaire. I have long admired Colm's work as a composer and as a player; he has a sure instinct for mystery, a gift for sinking deep into the tradition and then surfacing with a haunting new melody, an orchestration of unforeseen feelings. What he came back with was beautiful, powerful and haunting.
So, in partnership with Conor Byrne, we arranged for a performance of the integrated work in Dublin Castle on Bloomsday 2016, with President Michael D. Higgins and the Ambassador of Greece as guests of honour.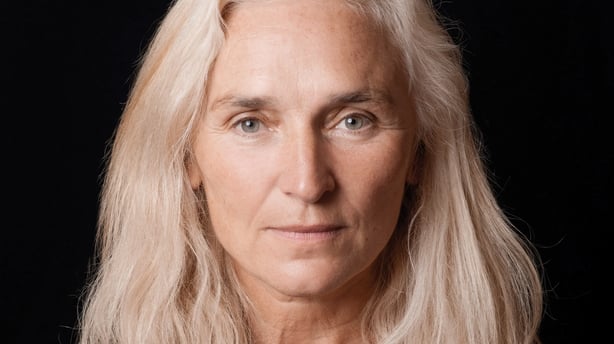 We had the great good fortune of securing Olwen Fouéré and Barry McGovern to speak the parts. Mac Con Iomaire was accompanied by three fine musicians, Catherine Fitzgerald, Colm Quearney and Frank Tate, in that premiere performance.
I was profoundly moved on the night by the way Colm and the musicians found their way into the story, opening it out into new dimensions of possibility and expression. To have that interwoven with Olwen and Barry, artists of the highest calibre, speaking the audience deep into the story, weaving the necessary spells with their voices alone... it was a magical experience — and, as is too often the case, a singular moment. The work we made between us all has not been heard since.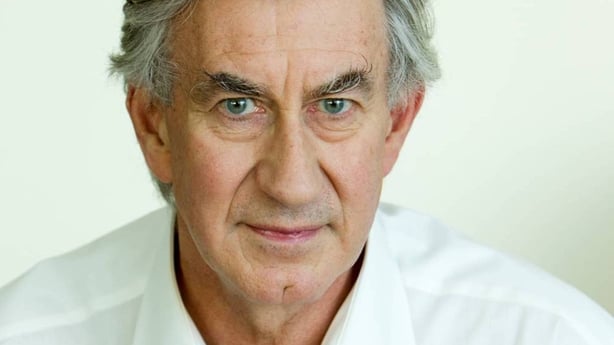 Now, thanks to RTÉ Lyric fm, it has a chance to reach a wider audience. It would be good to think that, somewhere in the cosmos, Sappho and the child's father might hear it, might be sharing a nostalgic moment, remembering the faded, transitory, passions of youth so long ago.
The Lyric Feature: Sappho's Daughter, RTÉ lyric fm, Sunday 20 September @ 6 pm - listen to more from The Lyric Feature here.