The Rolling Wave on RTÉ Radio 1 celebrates the magic of legendary trad label Claddagh Records - listen above.
Sometime in the late 1950s two friends, Ivor Browne and Garech de Brún, were sitting in Garech's flat in Dublin and Ivor was explaining that he had been trying to persuade a record company to make a full-length recording, an LP, of the playing of piper Leo Rowsome. However, nobody was interested because, as Garech explained, while a short 78 recording might be alright, who would want to listen to twenty minutes of solo piping, much less double that?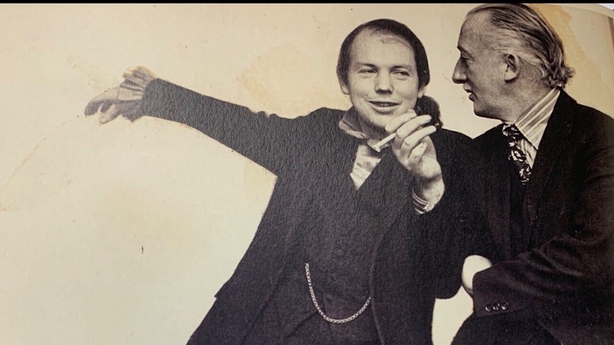 In the end they decided to do it themselves and the first LP released on their new Claddagh Records/Ceirníní Cladaigh label in 1959 was Leo Rowsome's The King of the Pipers.
Many more exceptional recordings were to follow - classics like The Liffey Banks by Tommie Potts, The Star Above the Garter by Julia Clifford and Denis Murphy, Gusty's Frolics by Seán Keane and so many others.Seán Ó Riada's final recording, Ó Riada's Farewell recorded on Garech de Brún's harpsichord in Luggala three weeks before Ó Riada's death in 1971.
We need your consent to load this YouTube contentWe use YouTube to manage extra content that can set cookies on your device and collect data about your activity. Please review their details and accept them to load the content.Manage Preferences
Poetry too mattered a lot to the founders of Claddagh: Seamus Heaney, Ted Hughes, Thomas Kinsella, John Montague, Patrick Kavanagh and others all recorded full-length LPs, reading their own work. 
Recently it was announced that Claddagh Records had agreed a licensing agreement with Universal Music which hopefully means that the majestic Claddagh back catalogue will become more widely available. In light of that announcement Aoife Nic Cormaic presented a special edition of The Rolling Wave looking back at those early Claddagh Records vinyl releases, both poetry and music.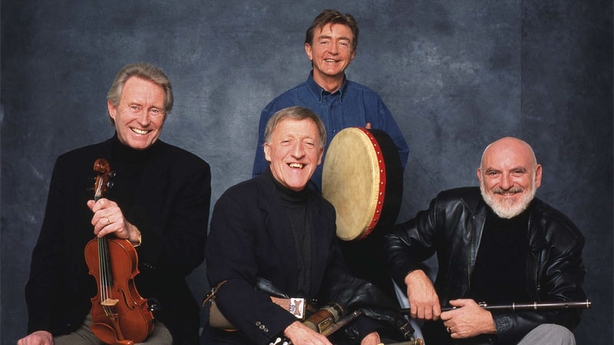 Reflecting on this collection and on the work of Claddagh Records, a line from the sleeve notes to Máire Áine Ní Dhonnchadha's 1970 LP Deora Aille seems particularly fitting:
'Is buaine port ná glór na néan, is buaine focal ná toice an tsaoi - a tune outlasts song of bird and a word the wealth of this world'.