Sam Millar's life reads like fiction. Born in Belfast, Sam joined the IRA and went from the H-Block blanket protests in Northern Ireland to a part in one of the biggest cash robberies in US history. These days he is a writer of crime novels...
RTÉ Television Executive Producer and documentary maker Michael Kealy writes for Culture about his new Documentary On One production, The Seven Million Dollar Man - listen to it above.
Karl Kane is not a likeable man, but then why should he be? He is a rough, tough private detective working the gritty back streets of Belfast. He is a hard man with a sense of humour nearly as dark as his own background. His mother was brutally murdered when he was a child and now he spends his time relentlessly pursuing some of the most evil, despicable characters imaginable. Karl Kane is also a character; a fictional character conjured from the mind of a writer whose own life story is equally as far-fetched as any of his literary inventions.
It is Monday morning, grey and drizzling, the traffic inches slowly along the street. We have arranged to meet at the Linen Hall Library; located in the centre of Belfast near the City Hall. Dodging umbrellas, I hurry to the entrance and immediately recognise the man I am here to meet; Sam Millar, the International award-winning author of twelve books including one which contains the most unbelievable story of them all: his own.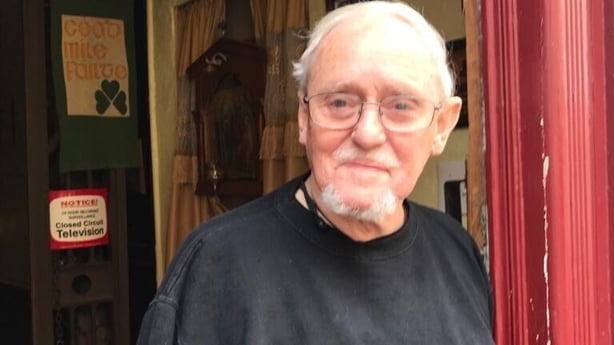 I first came across the name Sam Millar in the course of recording another documentary for RTE Radio's Doc on One in 2015. That documentary led me to the door of Fr. Patrick Moloney, an elderly Limerick priest living in a large brownstone house in the East Village in Manhattan. Fr. Pat is an intriguing individual who spoke to me about the untimely death of Grace Farrell, a young woman from Drogheda who froze to death in the doorway of his parish church; St. Brigid's.
In the course of our wide-ranging chat it emerged that Fr. Pat had been jailed in the mid 1990's in connection with a multi-million dollar robbery of a Brinks Mat depot in upstate New York. The mastermind behind that audacious heist was Sam Millar: a former IRA Volunteer, H-Block blanket man - and now best-selling author of crime noir fiction.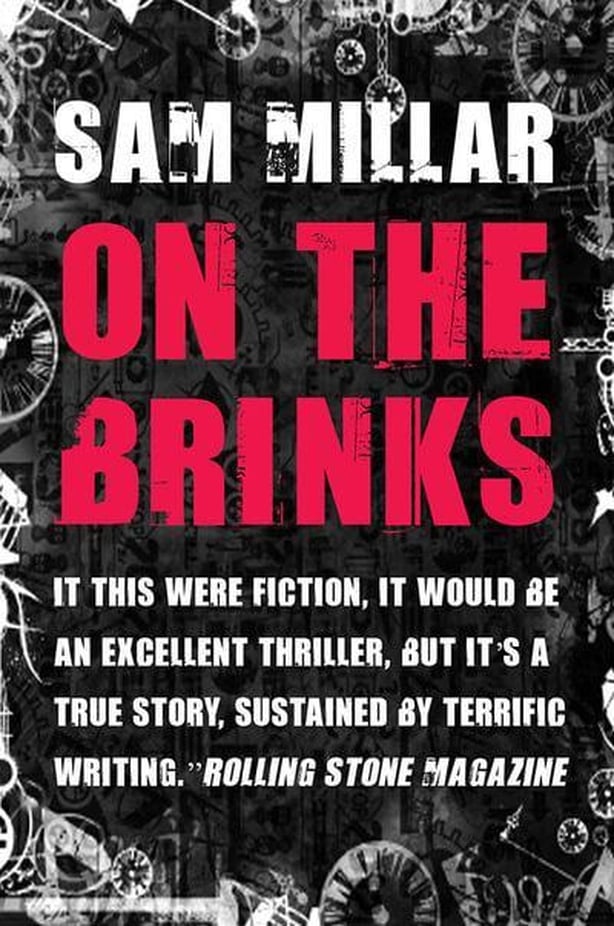 It has taken many emails over several years to finally get Sam to agree to meet me but he is friendly and generous in his conversation. The Linen Hall is not far from Sam's old stomping ground, he grew up on Lancaster Street on the southern edge of the New Lodge; a working-class Catholic enclave in North Belfast which over the years has seen its fair share of the Troubles. We walk past the primary school and the library board offices and find a deserted street with modern, red-bricked terraced houses. Neat well-tended gardens line either side of the street, satellite dishes hangover front doors and the odd children's bicycle lies abandoned beside black wheelie bins. 'It's all changed, of course, I used to live in an old Victorian house in the middle... with all my aunts and uncles, cousins lived here, it was a well-known Republican Street' says Sam. Out of the forty or so families who lived on the street Sam reckons that at least 30 of them had family members who went to prison or were interned during the Troubles. Sam points out the memorial to the victims of the McGurk's Bar bombing when 15 people were murdered by a UVF bomb in December 1971, an atrocity which cast a deep pall over the tight-knit community.
Sam's father was a merchant seaman who came back to look after the family when Sam's mother walked out on them when he was just 8 years old. 'She was depressed, we didn't understand it at the time, one morning I got up and she was no longer there and I never saw her again for the rest of my life'. For years after he used to hope that she would turn up at the school gates to collect him but she never did, 'I hated her at the time because it put an awful lot of pressure on my father'. His father used to bring Sam comic books from his travels overseas, and comics would play a big part in Sam's life over the years.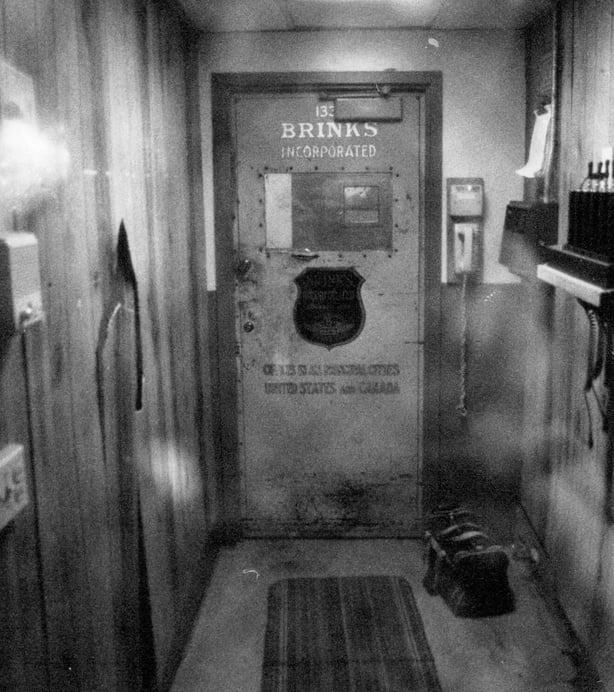 Despite the Troubles beginning to attract young men all over the North into the ranks of the IRA, Sam had no interest in politics 'My two brothers were Socialists, Republicans but I was only interested in girls and going to discos' he says. That all changed the day his brother Danny took him to Derry, it was to prove a turning point in his life. The brothers arrived in the middle of a civil rights march organised by Nationalists in the Catholic Bogside area of the city. Thirteen people were shot dead by members of the British Army's Parachute Regiment that day. It was January 30th 1972 or 'Bloody Sunday' as it was subsequently known. 'We drove back to Belfast with the smell of CS gas still in the car... it was the first time I ever saw my father cry, he was quite a tough guy but the minute we walked in he just hugged me and said "I thought you were dead"... That changed my whole life forever'. Soon after, Sam signed up as an IRA volunteer. It wasn't long before he attracted the attention of the authorities and at the age of 17 he was given a three-year jail sentence for membership of an illegal organisation. He was released in 1975 but within the year he was arrested a second time for possession of guns and explosives, once again he found himself in Long Kesh prison or the H-Blocks as it was known. This time he was given a sentence of 10 years.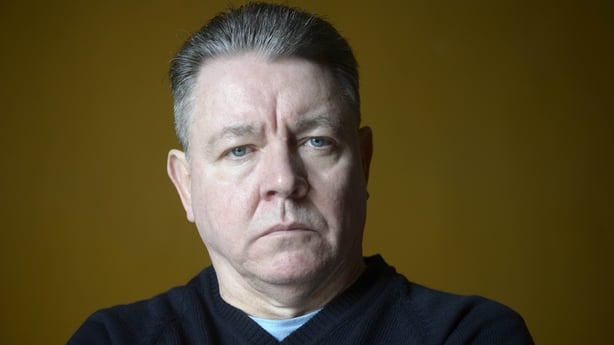 Life behind bars was tough and uncompromising and not long after entering prison, he was one of the first republicans to go 'on the blanket'. 'We really didn't know what was going to happen... If somebody told me then that I was going to be on [the blanket] for over eight years I'd have probably committed suicide'. During this time the hunger strikes started and Sam received a visit from the IRA prison commander. 'I was asked to go on it but I couldn't bring myself to do it. The thought of starving yourself to death was too much for me... it was voluntary, there was no shame in turning it down'.
Released for the second time in the mid-1980s, Sam reported back for 'active service' with the IRA but his father had other ideas 'he introduced me to this girl because he didn't want to see me go back into prison again'. Sam and the girl, Bernie subsequently married and Sam decided to take up an offer from a friend to go to America. The friend was a former New York cop named Tom O'Connor, living in Rochester who arranged to have $1,000 sent to Sam, ostensibly for a week's holiday but once in New York Sam decided to stay, blend in with the thousands of other illegal Irish immigrants and start a new life...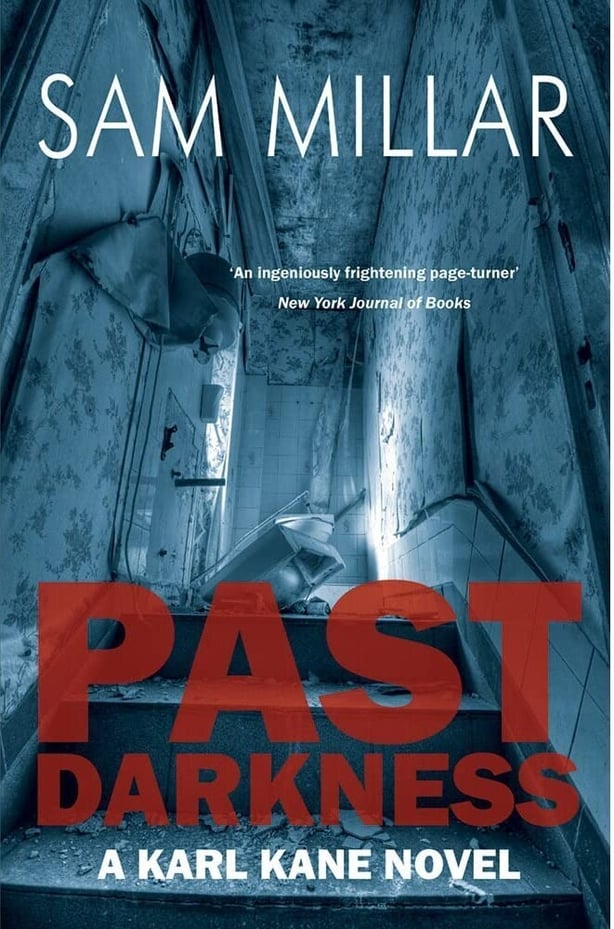 And this is where Sam's life really starts to get interesting. Millions of dollars, a priest from Limerick, a colourful boxer from Liverpool, comic books and even some Hell's Angels all have a part to play in the true-life story of this extraordinary individual.
Back in Belfast nearly twenty years later Sam is now an established author with 12 books under his belt, mainly chronicling the life and times of his fictional hard man: Private Investigator Karl Kane. It's an incredible outcome for an individual whose life expectancy for much of the 70's and 80's could probably have been measured in months. Any regrets? I ask, just as we finish our conversation, Sam shrugs and smiles 'Oh sure... America was very good to me, I just shouldn't have done it.' We shake hands and he vanishes amongst the umbrellas, the overcoats and the lunchtime office workers back into the grey streets of a rain-drenched Belfast City... on the case of another Karl Kane villain.
Documentary On One: The Seven Million Dolar Man, RTÉ Radio 1, Saturday August 22nd, 2020 at 1 pm and Sunday August 23rd at 7 pm - listen to more from Documentary On One here.