The Irish Film Institute has launched a new online streaming service in July called IFI@Home, aimed at bringing some gems of Irish and international cinema to a wider audience. 
Dark Lies the Island has just been added to the platform, and writer Kevin Barry told guest host Oliver Callan all about it on The Ryan Tubridy Show.
The film is the first screen adaptation for the award-winning novelist and short-story writer. On the phone from just outside Roundstone, Kevin told Oliver that he harvested a bunch of characters from across his short story collection Dark Lies the Island, to make the film of the same name.
We need your consent to load this YouTube contentWe use YouTube to manage extra content that can set cookies on your device and collect data about your activity. Please review their details and accept them to load the content.Manage Preferences
Barry says he's happy with how his vision for the movie was realised:
 "We wanted it like an especially raunchy episode of Dallas set in Roscommon with a kinda touch of David Lynch around the edges and we totally achieved that. What I did was I took characters from 5 or 6 different short stories, and I put them all into the same small North Midlands town over the course of a week to see what happened when they all collided."
The writer was full of praise for the actors who made his characters "lep up out of the book", as he puts it, particularly Pat Shortt, Peter Coonan and Tommy Tiernan:
"Tommy plays a guy who is an amneisiac - he has no memory. And suddenly he finds himself buying a chipper in a North Midlands town, as you well could, you know."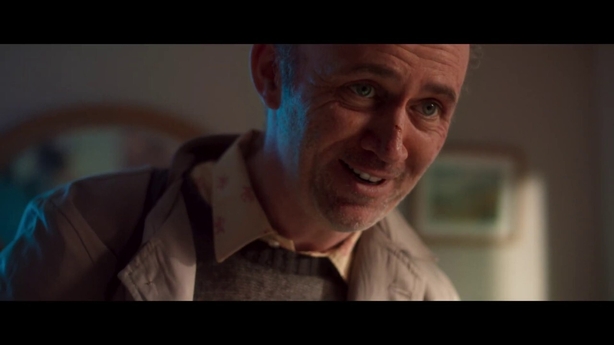 Kevin Barry hails from Limerick originally, and after many years of travelling, he settled down 13 years ago in South Sligo, in a place he calls "the tri-state zone":
"… that bit where Leitrim and Roscommon and Sligo all run into each other."
Dark Lies the Island was filmed in various locations around Leitrim and Roscommon and it occasionally caused a stir when the boundaries between reality and fiction were not altogether clear, Kevin says:
 "There was a scene being filmed in Boyle, a funeral. And I was behind two old ladies in the SuperValu queue, you know. And they were saying 'Who's dead? Jesus, who's dead now? There's someone dead. I'm after seeing a hearse going down.' And they went through half the town trying to figure out who hadn't been looking great the last while."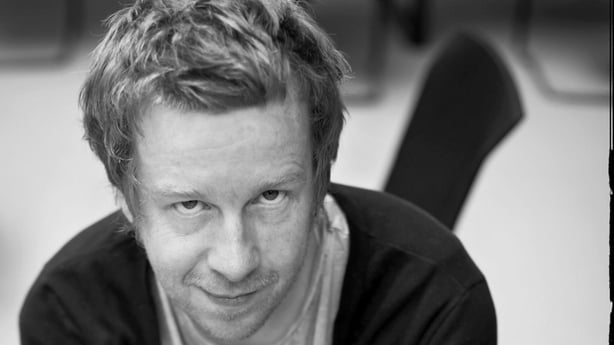 The movie was premiered in the local Omniplex in Carrick-on-Shannon and was well received by the local audience. Kevin says he didn't take this for granted:
"I was slightly concerned because it's pure filth, you know."
There are more screen adaptations in the works, Kevin says, but nothing is tied down as of yet. His 2019 novel Night Boat to Tangier has been optioned, and there's a strong chance that his futuristic 2011 work City of Bohane could be made into a TV series. Patiently waiting for the "white smoke" and happy that the writer's life hasn't been altered that much by the pandemic, Kevin says he sees creative potential in the current crisis:
"I think we make our best work in tough times."
The Ryan Tubridy Show, Mon-Fri, 9am - listen back here.