Map Irish Design is a fascinating new project that aims to 'build a picture of design in Ireland: who makes it, where, with whom and why', presented via the 100 Archive, an essential online initiative by the Irish design community.
Below, Elaine McDevitt writes for Culture about the designers addressing the theme of sustainability.
As a trend, a term, a movement, sustainability is fast becoming ubiquitous as we collectively examine our consumer choices and environmental impact. It's therefore no surprise that we've seen it emerge — and increase — within the 100 Archive in recent years.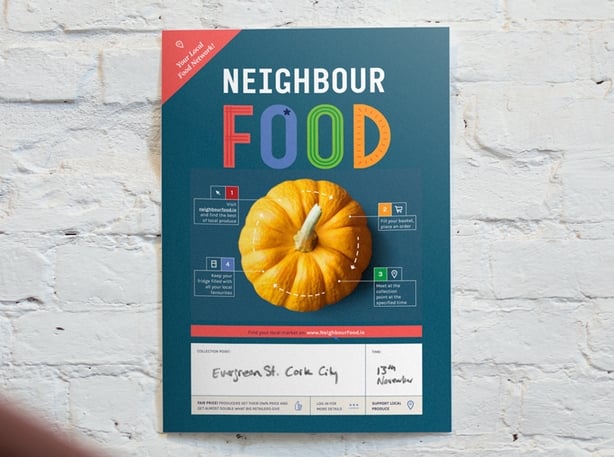 Reassuringly, there's a broad spectrum of projects and clients directly dealing with issues around sustainability and using design to effectively further the message. The issue of sustainability manifests most significantly in relation to energy as well as food production and ethical sourcing, but we see other examples too.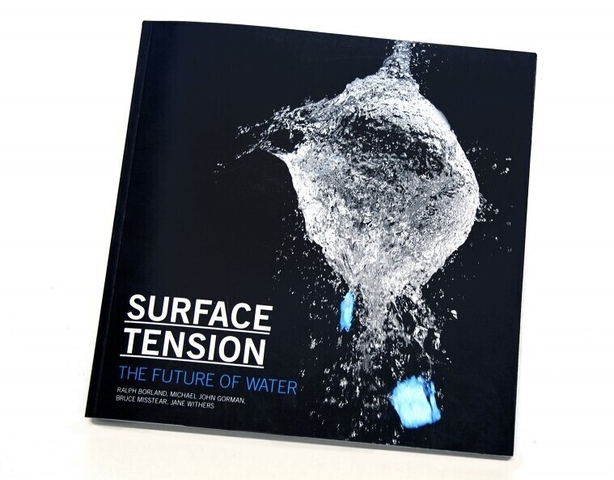 The abuse and depletion of the earth's resources and natural materials form the crux of the environmental crisis we now find ourselves in and Ireland declared a climate emergency in May 2019. The future of water was explored in the Science Gallery's beautifully named exhibition and accompanying catalogue from 2011, Surface Tension. This was a few years before Irish Water was registered as a company and before any work addressing climate change and sustainability of the earth's core resources appeared in the 100 Archive from corporate quarters. When they do, it's clear that Irish energy and energy-dependent companies are responding to the necessity for change.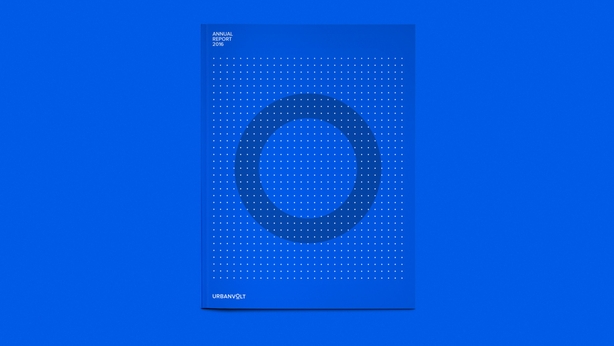 There's an impressive convergence of Irish tech and social entrepreneurship in relation to energy sustainability held within the 100 Archive as well. The Home Performance Index or HPI (Danielle Townsend Design, 2015) is Ireland's first national certification system for quality and sustainable residential developments. UrbanVolt (Atomic, 2016) is a Dublin based tech startup that aims to accelerate the world's transition to sustainable energy. There are additional projects directly addressing social change in this area: Team Human (Zago, 2017) provides a set of resources enabling human intervention in the economic, technological, and social programs that determine how we live, work, and interact. Change by Degrees (Chapter, 2018) is a social enterprise founded by two open water swimmers whose mission it is to change the way we produce and consume products and services. They are committed to a new way to live on Planet Earth, by changing the conversation from 'Do I have to?' to 'Where do I start?'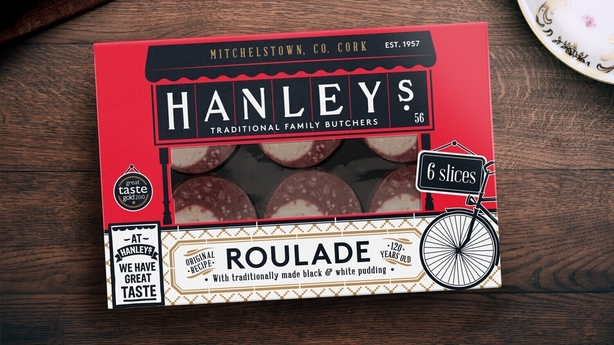 It is through food producers and businesses that we really see a language around grassroots (pun intended) sustainability practices develop, however, with restaurants, farms, festivals and cookery schools all making an appearance in the 100 Archive. Food waste is even dealt with through A-ok's identity for Obeo. Businesses that address issues of food sustainability and more ethical and environmental agriculture methods appear to be on the ascent and a clear relationship between producer and consumer is discernible through restaurants such as Murphs Steakhouse (Sans Studio, 2014), Cocu (Revert Design, 2015) and Pudding Row (Catherine Robertson, 2016). All of these restaurants are committed to seasonal, local produce, so it's no surprise that some of these family-run farms and food producers feature too, such as Hanley's Foods (Greenhouse, 2017), Hey, Honey! (Studio Yay, 2018) and Keogh's (Open, 2018). Some of the food producers display a strong social enterprising spirit, too. The Connemara Apple Project produces Connemara Craft Cider (Design Studio, 2017) from an orchard pollinated by the grower's bees and fertilised by his chickens. Neighbours and friends provide any shortfall in apples to maintain production. This neighbourly approach is exemplified by NeighbourFood (Wilson Creative, 2018) which is an online platform enabling consumers to purchase directly from local farms and food producers.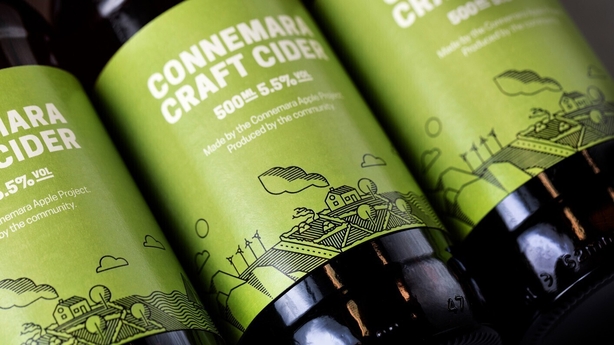 Remarkably, given that the restaurant business, in particular, is not known for its longevity and that some of these projects developed in the depths of the economic downturn, all of these food businesses, at least pre-Covid, were still operational and appeared to be largely thriving. Sustainable in more ways than one, it seems.
Elaine McDevitt is an experienced research, awards and events professional who previously led the Institute of Creative Advertising & Design (ICAD). She was lead researcher on Map Irish Design.