Our latest Tune Of The Week comes from folk artist Sive (AKA Sadhbh O'Sullivan) with renowned string musician Éna Brennan (who performs as Dowry) - watch the gorgeous video for Storybook Moon above. 
Storybook Moon was written during a time when Sadhbh was suffering from insomnia, something many of us are all too familiar with. 
"One night I went for a walk and as I passed under some trees, I glimpsed the moon peeking through the branches," Sadhbh says. "It was completely perfect in that moment - like the cover of a picture book I had as a child."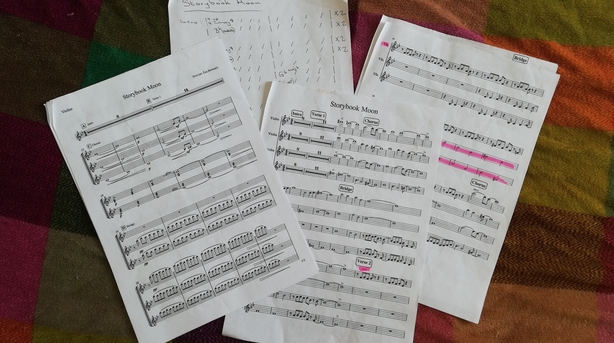 This idea of the moon being as big and as bright as the illustration in her children's book stayed with Sadhbh, and when it came time to make the video for the song, this was very much front-of-mind. However, by that stage, the global pandemic had erupted and restrictions were firmly in place, making video production a difficult prospect. 
As a member of the creative collective, VETA, Sadhbh reached out to her VETA Music labelmate, Julie Hawk (frontwoman of the band HAVVK and co-founder of Self-Made, a platform for DIY musicians). "The video idea actually started off as a text exchange between myself and Sadhbh literally saying, 'If only we could actually make a storybook..." and then totally dismissing the idea," says Julie. "About ten minutes later when I texted Sadhbh back to say 'Wait! Maybe we can…' It's kind of amazing how much you'll think outside the box when you're faced with creative limitations."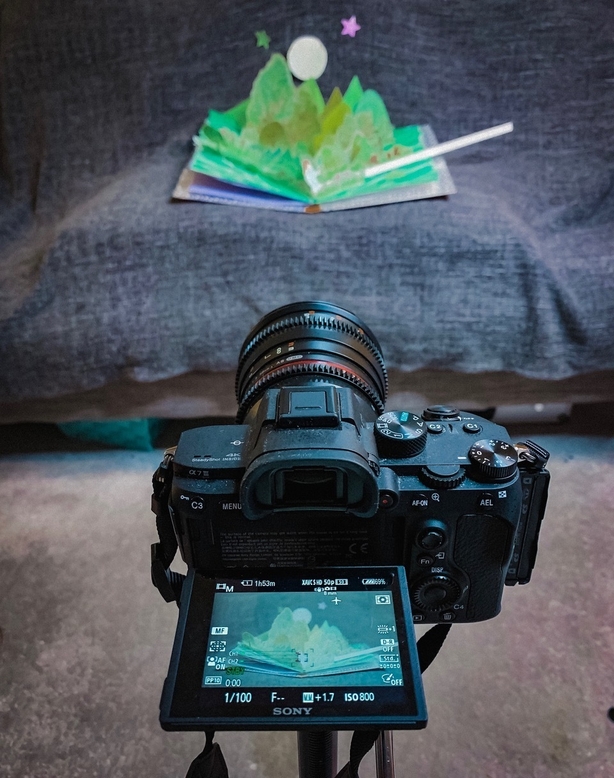 From there, Julie created a hand-painted pop-up book at home in Kilmainham in Dublin; Sadhbh self-filmed the singing parts against a green screen at her home in Kildare; Julie then shipped the pop-up book to videographer James Byrne in Manchester. "Once the book arrived in the post I created a mini studio on my couch with a blanket and a ring light. I then filmed the set and applied the singing shots of Sive which she made in front of a green screen at home," James says.
The resulting video is an innovative piece of work that shows how much can be achieved by working together, as a creative collective, and disregarding perceived limitations. 
Storybook Moon by Sive (feat. Dowry) is out on VETA Music now.