Journalist and documentary maker, Eoin Butler writes for Culture about Conor Walsh: Passing Through, his new Documentary On One production about the life and legacy of musician Conor Walsh - listen to Passing Through above.  
Someone once asked my friend Conor Walsh what inspired his music.
"The sounds of the countryside," he replied. "The sounds of water. The droney hum of milking machines and trains and engines in the distance. Wind howling through bridges and around bends in rivers."
Conor was a talented, self-taught piano composer. But he was most content when he was alone, fishing in the lakes and rivers of Co. Mayo.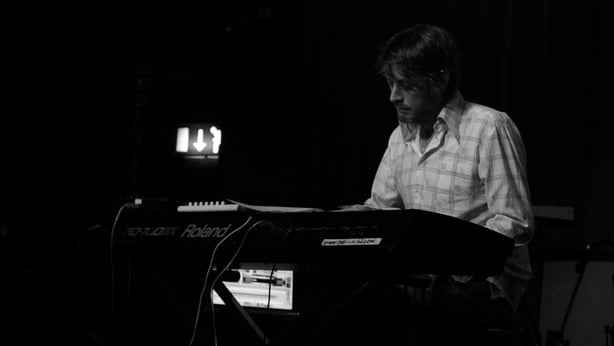 In the depths of Ireland's last great recession, he quit his safe, pensionable job as a social worker and moved back into his family's abandoned hotel in Swinford, where he lived alone.
He had chosen a new path: one he knew would be perilous financially, but one which might also – he hoped – prove creatively fulfilling.
He had decided to become a full time minimalist piano composer, irrespective of whether any vacancy for that position existed in Swinford at the time.
We need your consent to load this YouTube contentWe use YouTube to manage extra content that can set cookies on your device and collect data about your activity. Please review their details and accept them to load the content.Manage Preferences
In his family's charming, ramshackle old hotel, at the heart of one of the country's most economically depressed regions, he created a vibrant artistic hub in which he would write, rehearse and record his own music, as well as welcoming fellow musicians from around Ireland to socialise and perform.
Then, just as the economy was showing signs of recovery, and his own career appeared to be taking off, with well received performances at Electric Picnic and Other Voices, and a tour supporting Hozier, he abruptly shut up shop.
"He just disappeared," her brother Michael recalls. "He went out to the country, lived in a house on his own and did his own thing. Why? For what reason? What was the problem? I don't know."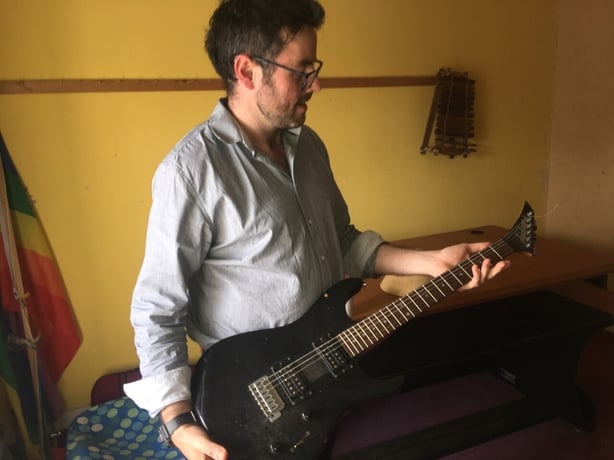 Conor always maintained he was keeping busy during what, sadly, turned out to be the final two years of his life, working on a long-promised album of his own original compositions. But, among his friends and family, there were other, competing theories.
"Naturally, when your older brother moves to an isolated cottage in the west of Ireland," his sister Fiona admits. "You have to wonder. What are they doing?"
Had progress on the album stalled due to Conor's crippling perfectionism? Was he still traumatised by a violent assault he'd suffered while working in a juvenile detention centre? Or was he just, as Fiona once speculated, dossing away out there?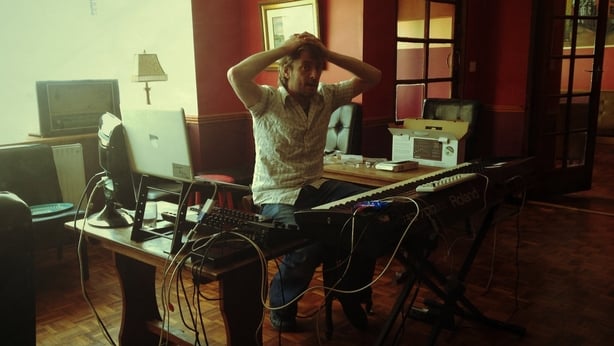 Tragically, Conor died of a heart attack in March 2016, at the age of just 36. The mystery of what he had been up to in the cottage up to that time was solved, a few days later, when his family managed to access the password-protected hard drive of his laptop.
I'd known Conor, on and off, since we were teenagers. On the third anniversary of his death, I wrote a piece about him for the Irish Times. The morning it appeared, I received a call from RTE reporter Brian O'Connell, suggesting I should pitch Conor's story as a potential Doc on One.
At first, I was reluctant. I felt I'd just be rehashing a story I'd already told. "It's a great story though," Brian insisted. "Conor sounds like an Irish Nick Drake" – he was referring to the English singer-songwriter who was so painfully shy he couldn't perform live or even answer his own front door.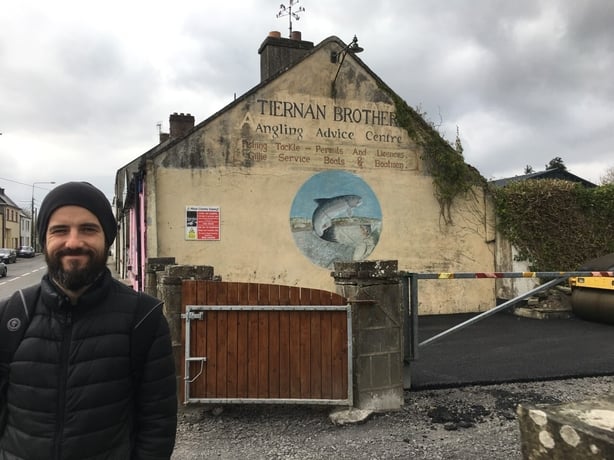 This stopped me in my tracks. I could see how Brian had gotten that impression from my article. But the truth is that Conor was nothing like Nick Drake. Sure, he was humble and sometimes reserved. But he was also affable and outgoing and one of the most loquacious people you could ever meet.
If my article had unintentionally conveyed a false impression, then the forthcoming RTE documentary Conor Walsh: Passing Through, which I made with Sarah Blake, is an attempt to correct the record.
Visiting Swinford last summer, I was struck by what a close and loving family network Conor had around him, how rightfully proud and protective his close friends are of Conor, even after his death, and how beloved Conor was, and still is, by everyone who knew him – which is just about everyone in the town, it turns out.
In the Gateway Hotel, where many of the interviews in the documentary were recorded, the manager Cathal Kelly has renamed one of the biggest reception rooms The Front, in honour of Conor's first EP.
We need your consent to load this YouTube contentWe use YouTube to manage extra content that can set cookies on your device and collect data about your activity. Please review their details and accept them to load the content.Manage Preferences
Making this documentary about a person I had known since childhood, just three years after their passing, was a bittersweet experience. Many times, I bore witness to the truth of a cliché: life goes on.
When Conor's sister Fiona visited me in my mother's home, her car was creaking under the weight of bags and suitcases. She and her partner were en route to France, where they were starting a new life.
Conor's friend and sometime collaborator Martin Dyar had just gotten engaged. Lauren Norton, the writer and musician who once had thoughts of sharing an artist's life with Conor in the west of Ireland, was now a qualified solicitor. When I visited her home in Dublin, she introduced me to her husband and their little baby.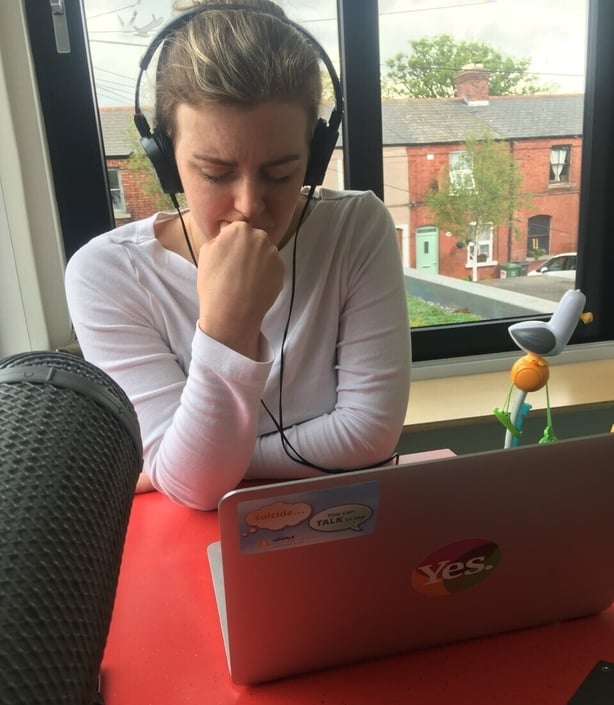 Life goes on. Even something that seemed fixed and immoveable, like Louis' Rock, a favoured fishing spot named after Conor's grandfather, had been swept away in a flood the previous winter. But the music remains.
When I sat down with Conor's mother Marie and sister Marianne at their kitchen table, on a Sunday morning, in the family homestead in Ballinisland, the sun was shining. A gusty wind was rattling through the tall surrounding trees down to the salmon-crowded waters of the River Moy.
I remember Marie quoted a line from the musical Oklahoma:
"All the sounds of the earth are like music."
With the seismic events that have unfolded in recent months, it feels as though the earth has turned on its axis many times since we shared that (non-socially distanced) pot of tea. But listening to these recording again in lockdown, many miles from Ballinisland, all the sounds of Mayo are music to my ears!
The documentary is dedicated to the memory of my friend Conor Walsh.
Documentary On One: Conor Walsh – Passing Through, RTÉ Radio 1, Saturday 20th June at 2pm, and Sunday 21st June at 7pm - listen to more from Documentary On One here.