John Scott of Irish Modern Dance Theatre writes for Culture about the second edition of Dancer From The Dance: Festival of Irish Choreography - for this year's edition, runs from June 29 - July 3, he's bringing dance artists together from around the world via livestream platforms, continuing overseas connections during Covid-19, while spotlighting diversity.
Dancer from the Dance: Festival of Irish Choreography, which I founded in 2019, takes place both in New York and Dublin. It is a gathering of Irish choreographers, performing, sharing work and ideas.
We celebrate Irish and Irish identifying choreographers from Ireland and the USA, who cross national borders, practices, ethnicities and generations.
We meet a super talented Irish dancer in the US who was so inspired by @Riverdance it became her dream to one day dance with them - Hear the story of @Morrghan
on #RTENationwide Monday 22nd June @RTEOne 7pm & RTE+1 8pm @rte @PadraicMoyles @joeliveline @LeoVaradkar @ColmFlynn1 RT pic.twitter.com/7A2pf19pSE

— RTÉ Nationwide (@RTENationwide) June 22, 2020
Rather than define Irishness, we provoke questions:
· What does it mean to be Irish in contemporary Irish society?
· Where do Irish traditional dance and Irish contemporary dance meet?
· What is a contemporary Irish dancing body?
In this era of growing racism, I want to expand the received perception of Irishness and a contemporary Irish dancing body.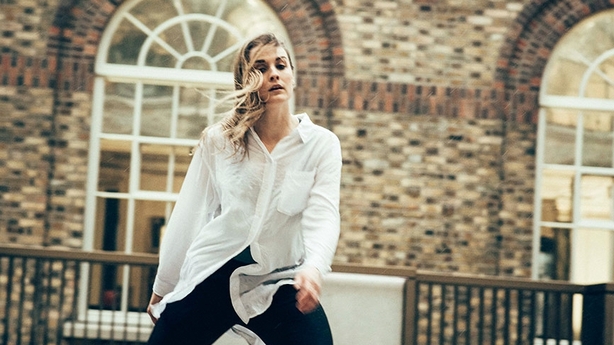 Since the 2008 economic crash, choreographers' lives are a cycle of funding applications and pressure to create a career-changing dance masterpiece. I want Irish choreographers to enjoy making smaller, more personal work and to talk and cherish the joy of making a dance.
Our first festival in 2019, presented both in New York at 92nd Street Y and Irish Arts Center, and in Dublin at Project Arts Centre and Dance Ireland, featured 13 choreographers from New York's Jean Butler to Belfast's Oona Doherty.
COVID-19 threatened to create obstacles to the 2020 Dublin/New York edition - so we started many Zoom conversations with choreographers to explore ways to keep working. The Arts Council, Dublin City Council, Dance Ireland, Project Arts Centre, Irish Arts Center and Dance Limerick all pledged their continued support and partnership.
The travel restrictions have not stopped us - from our isolated places, we are growing closer together as an online, international Irish artistic community without borders.
We have moved the entire festival online, streamed through Facebook Live and YouTube Live. In our pre COVID-19 life, Dancers worked in close physical proximity. Now, the studios where we practice are closed. A choreographer cannot responsibly ask dancers to dance close to each other. In the absence of a cure or vaccine, we cannot go back to physical closeness for now. So, we go forward, using our creativity to make dances that work with social distancing, wearing masks if necessary.
We are making our dances as simple films, performed without camera tricks as in a theatre. Each choreographer lets their imagination guide them to new, wonderful stages, making dances in streets, beaches, fields, by waterfalls, roads and gardens.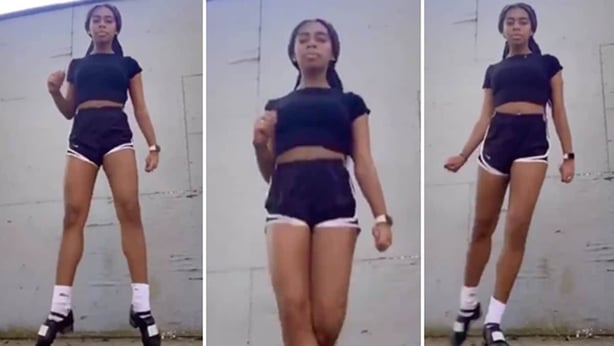 TikTok/Instagram star Morgan Bullock (USA), who catapulted to instant fame after posting a video of herself Irish dancing, reposted by Beyonce's mother, Tina Knowles, is dancing in an outdoor amphitheatre in Virginia, Dublin's Laura Macken Dance creates a classical/contemporary duet in a park, Mayo's sean-nós dancer Liam O Scanláin dances in his kitchen, and internationally acclaimed B-boy/hip hop dancer Tobi Omoteso, Nigerian from Limerick, creates an acrobatic dance in front of a waterfall.
Dublin's Muirne Bloomer and Emma O' Kane's duet Shift allows the flow of energy between two dancers to dictate unforeseen scenarios. The work of award-winning choreographer Jeanine Durning (New York with Donegal ancestry) has been described by The New Yorker as having both "the potential for philosophical revelation and theatrical disaster". Cork's Laura Murphy puts her dancers on a beach, while Coisceim's David Bolger creates an ode to his dance studio, and Fearghus O Conchúir's Latex 2020 shows him emerging tentatively from London lockdown.
Boston via Cork's Seán Curran, acclaimed choreographer and Chair of NYU Department of Dance, shows a tender solo, Esti Dal, while Belfast's Eileen McClory/Off-The-Rails, dances a reflection of life in lockdown at 39 weeks pregnant: "the passing of time felt only through my growing tummy". Bessie award-nominated Darrah Carr combines tap and percissive dance, Alex O'Neill creates a raw dance full of Krump energy, and Junk Ensemble's Fallow Table goes from steep steps of Mount Brown to a funeral feast in a Rathmines laneway.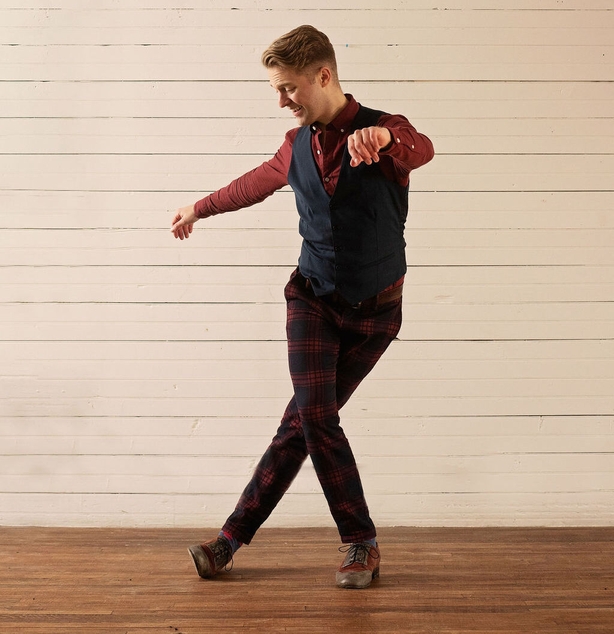 Nic Gareiss, who the New York Times praised for his "dexterous melding of Irish and Appalachian dance..." dances at home. Nigeria-born Irishman and Trim resident, Mufutau Yusuf, gives an electrifying solo dealing with identity in front of a brick wall, Belfast's Ryan O'Neill's Chrysalis moves inside his home, Justine Doswell's Corvidae is a trio in a derelict site, Sibéal Davitt's Buille/Beat is a Sean Nós/Contemporary mix about frustration. Fiona Quilligan creates a pictorial dance surrounded by nature.
If there is a cure tomorrow and we could all go into the theatre, we would keep these dances in their special places. We have fallen in love with our amazing new stages. COVID-19 has temporarily taken us out of theatres but it has taken us outdoors into new wonderful new places. The travel restrictions have not stopped us - from our isolated places, we are growing closer together as an online, international Irish artistic community without borders.
Dancer From The Dance: Festival of Irish Choreography 2020 is a 5-day free series of dance events, talks and workshops (donations welcome), running from June 29 - July 3 - find out more here.