The killing of George Floyd by police in Minneapolis has reverberated across the US and the story of the protests that followed the killing has dominated the news cycle for the past week.
On The Ray D'Arcy Show on RTÉ Radio 1, writer and activist Ellie Kisyombe spoke about her experience as a black woman living in Ireland, the death of George Floyd and direct provision.
Ray started by asking Ellie how following the George Floyd story made her feel.
"I am very angry. I am very confused. I have to go deeper, like, really deeper, to just think that the colour of your skin can actually be something that you have to go through situation and not only situation, but you have to die because of who you are."
Ellie went on to say that she wanted to be angry and she wanted to focus that anger on finding a solution to the huge problem of racism. Ray told Ellie that he considered himself lucky to be living in Ireland, but acknowledged that his feeling was coming from a place of privilege: "I'm a middle-aged white man". Then he asked Ellie if she felt lucky to be living in Ireland. She took a moment to answer:
"I'm a black woman living in Ireland and I wouldn't say I'm glad to live here because there's been stuff that I've been through and if I'm going to use that word, I'm going to undermine every pain that people from my culture are going through."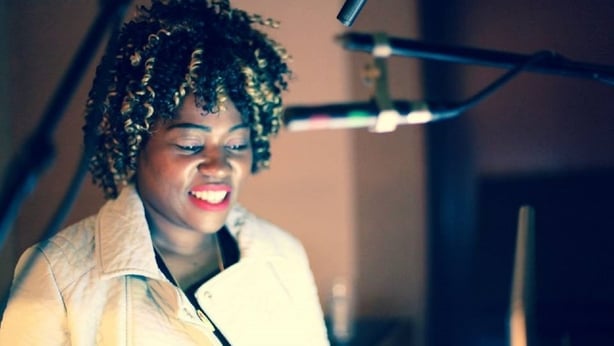 The marches that took place in Dublin this week were protesting the killing of George Floyd, but they were also highlighting the issue of direct provision, something Ellie knows intimately, having been in direct provision until recently. Ray wondered how it was that people get so exercised about events happening thousands of kilometres away, but seem oblivious to thins happening at their own front door. Ellie reckoned that it was down to guilt:
"Sometimes guilt can actually get you to react to something that, being far from you, than something that is closer to home. So, I'm feeling that people are protesting because they see themselves in that situation."
This is not Ellie's first time on Ray's show and, as he has done before, the host asked her if she thought Irish people are racist. It's a provocative, sweeping question, and Ellie had a nuanced answer:
"I think in one way or the other – they are, really. They have that racist element that everyone as an individual, they have to start checking themselves with their white Irish privilege, like, 'Where am I standing? Who am I? How do I treat other people?' "
For the full thought-provoking conversation between Ray and Ellie Kisyombe – including Ray's thoughts on working in an organisation that is, in his words, "99.9% white" – listen above.
You can also hear Ellie's performance in Kevin Brew's award-winning play, Flight Risk on RTÉ's Drama on One here.