We're delighted to share an extract, from Correspondences, an anthology edited by poet Jessica Traynor and actor Stephen Rea that pairs writers, photographers and visual artists in the direct provision system in Ireland with Irish artists and writers.
The stories, poems, images and essays in Correspondences reflect the desperation that leads to migration, the hope carried through war and devastation, and the meaningful parallels between the Irish experience of famine and emigration and the experience of asylum seekers in Ireland today.
Below, editor Jessica Traynor introduces a series of brief extracts from this essential anthology.
---
Correspondences is an anthology that calls for an end to the system of direct provision in Ireland. When planning the anthology, Stephen Rea and I wanted to benefit a charity run by and for those who have experience as applicants for international protection, and so choose MASI as the beneficiary. We wanted to pair artists and writers in direct provision with Irish writers for mentorship opportunities, in the hope that these friendships would outlast the process of the anthology itself.
We need your consent to load this rte-player contentWe use rte-player to manage extra content that can set cookies on your device and collect data about your activity. Please review their details and accept them to load the content.Manage Preferences
Listen: Editor Jessica Traynor and contributor Claire Hennesey talk Correspondences on RTÉ Arena
But mostly, our aim was to facilitate understanding between a misunderstood and sometimes demonised community and the people who have the privilege to live in the Irish state without fear, without suspicion, and without prejudice.
Here, you'll find some examples of the work that came from the mentorship pairings, and of photography and artwork by artists in direct provision.
Prose and poetry | Marwa Zamir and Claire Hennessy
In Kabul I was Busy Playing
by Marwa Zamir
It is hard to forget them. It was an accident in Kabul, I was busy playing with my sister and my cousin outside my uncle's house when suddenly a horrible sound shocked everything. It was like when you pause a video for a few minutes, then play it back.
The windows were shuttered. I heard people screaming, asking for help. I heard a man yelling so loud, crying Kumak, which means Help in Farsi. My mum came and said, Run, go inside. The kids were crying; they were so scared they were shaking. Even I was. My grandmother made lemon juice for the kids to stop them crying.
Thirty minutes later Mum said, Let's go home before anything worse happens, so while walking back the streets were full of policemen, the Afghan force army and American soldiers with big big tanks. I saw dead bodies lying on the street. Mum said, Just close your eyes, hold my hand and keep walking.
Two minutes later Mum said we could open our eyes again. We saw a few people cleaning something disgusting like blood, corpses buried in their clothes and burnt iron parts. Women were trying to get closer to the scene of the massacre but the police were not letting them. They kept begging, Please let me go, my husband is there. They were crying out so loud that the police let them approach.
I was not crying. I don't know why. I was just staring at the crowd. There was not a single taxi to be found.
Twenty minutes later a taxi appeared. We took it and the taxi driver said, I will charge you a double fare. My mum replied, Just go! People dead in the streets and the taxi driver was thinking about his business.
We arrived home and my mum started looking for my dad and her own family on the phone. Me and my siblings were sitting waiting on my brother's bed, holding each other's hands and looking at our mother's face. The TV was on for four or five hours. Mum was watching the news and said, It's late now let's sleep.
No one slept that night in their room. Every one of us slept with Mum. I was holding my Mum's hand, my sister was holding my Mum's feet. Everyone was attached to her. I don't know about
the others but I could not sleep. Whenever I closed my eyes I could see the blood and body
parts still dressed in their clothes.
I kept my eyes open every minute. I was calling my Mum. That night was too long and
frightening. I was counting counting counting every single second in my mind.
Marwa Zamir Marwa is from Afghanistan and is fifteen years old. She is living in Ballyhaunis Direct Provision
Centre.
For Marwa
by Claire Hennessy
Marwa – when I read your piece I get tears in my eyes.
Not sad. Angry.
Your talent is a flame and I am allegedly here to help it
But honestly all I can do is cheer you on –

Because you are already doing it,

Putting the words together,
Making the magic,

Crafting things that will make a reader breathless,
And you do not need my permission,

Or encouragement,
To do what you do.
But for those flickers of doubt?

Please have it anyway, this permission slip
Because a world where your song goes unheard
Will be lesser.
For whatever it's worth,

Here is the right

To keep being perfectly, beautifully
You.
Claire Hennessy is a writer, editor, book reviewer, and creative writing teacher based in Dublin.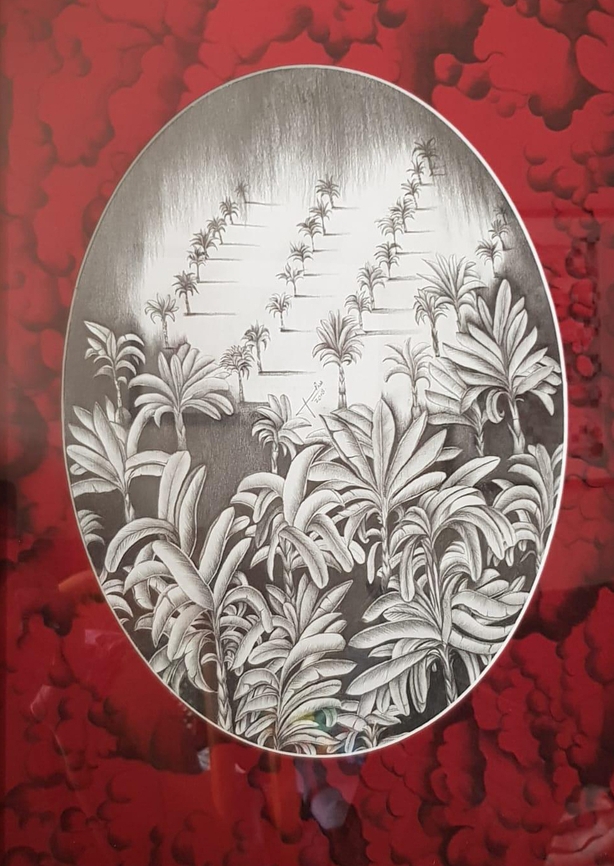 Poetry | Evgeny Shtorn and Annemarie Ní Churreáin
La despedida
by Evgeny Shtorn
See you soon. The mere words
bring to my throat
a wave of a hot air.
To approach and say Aupa to someone
that I barely know is not a big deal.
Even if this someone looks at you
with too-opened eyes.
Even though this someone
shakes your hand too softly.
Even though.
To maintain a relationship
through messenger and birthday calls,
it's a bit more complicated.
Routine is a very cunning lady.
From time to time she lets me
write for example 'The night is starry…',
or a meaningless How are you?
Despite bothering me
with burning chicken chest,
or coffee in my old Bialetti,
she lets me write these short sentences
full of typos and misspellings
I know how to deal with her.
Nobody knows
what is awaiting us
just around the corner:
a crazy man with knife,
a civil war,
or a peaceful summer afternoon.
The farewell
suffocates
because we both know
that despite everything there is the probability
we will not meet again.
Evgeny Shtorn is a civil society activist, organiser and LGBT researcher from Russia. In 2018, he was forced to leave Russia and claim asylum.
Postscript
by Annemarie Ní Churreáin
for a country of asylum
And if, despite borders, you should find yourself
gifted with a new son,
you must remember

that he owes you
nothing.
He is his own river untangling back and forth from a lamp-lit source.
He is a foster child of the gods.

He is a window opening in search of a country, a mother, a tongue
by which the barely translatable can be spoken.
Your task is simply to hold steady.
Observe in the Oak's shade

the tiniest creatures,

all come-go and busy,
all wise to loss and yet

infinitely free in their desires.
Let the Why? How? What if? piled up like deadwood fall away.
Even the common Starling, thumbling to the whole world,
knows of roots and earth beyond imagination.
More than curfews, trust

the stilly afterlight of a wing.
Annemarie Ní Churreáin is poet from northwest Donegal. Her publications include Bloodroot (Doire Press,
2017) and Town (The Salvage Press, 2018)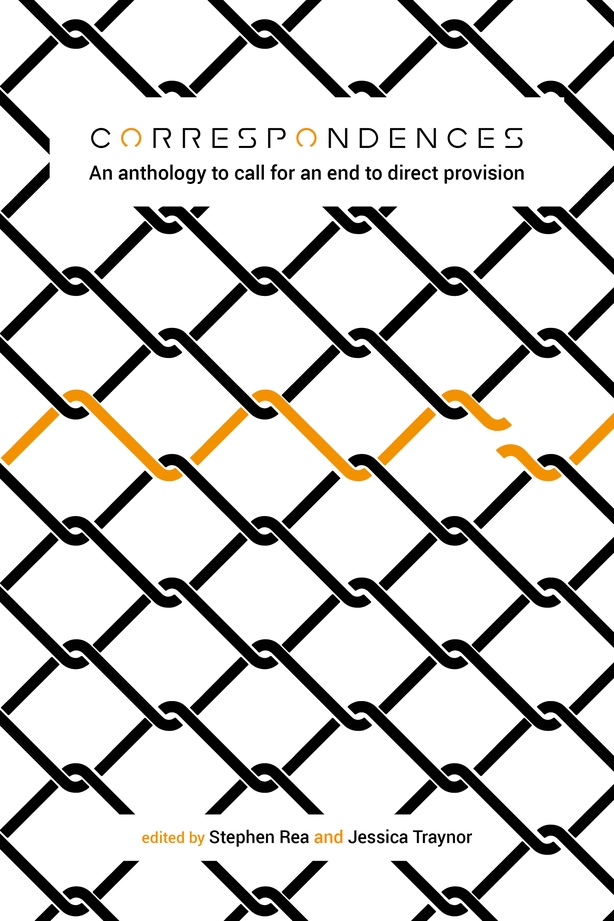 Correspondences (published by Stinging Fly Press) is out now - find out more here.