In the Poetry Programme at 7:30 pm on Sunday 10th May on RTÉ Radio 1 Olivia O'Leary meets four poets who took part in the 2020 StAnza International Poetry Festival in St Andrews in Scotland.
The 2020 StAnza International Poetry Festival in St Andrews in Scotland was probably the last major poetry festival we'll see for a while, and in this programme presenter Olivia O'Leary meets some of the poets who took part: Johan Sandberg-McGuinne, Anthony Anaxagorou, Anna Crowe and Angie Strachan.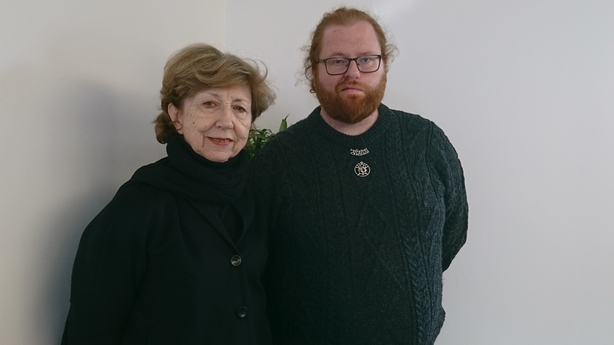 Johan Sandberg McGuinne comes from a mixed background of Scottish Gaelic and Swedish South Saami. He is a teacher and a traditional singer of Saami yoiks. In 2018, he edited the first South and Ume Saami poetry collection ever written by young adults. His first collection, Soundwaves, is published by the Lixella Saami Association Press.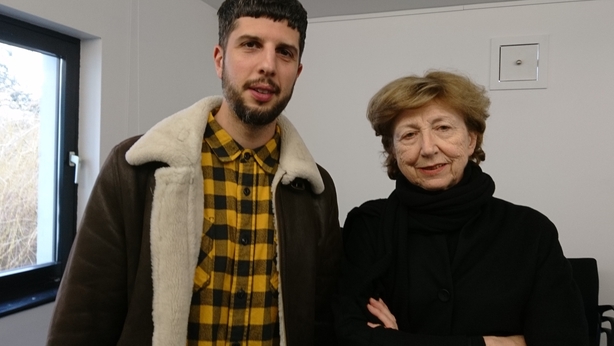 British-born Cypriot poet Anthony Anaxagorou is artistic Director of Out Spoken, a monthly poetry and music event held at London's Southbank Centre. He is also founder of Out Spoken Press, an independent literary publisher that aims to challenge the lack of diversity in British publishing. His second collection of poems, After the Formalities, is a Poetry Book Society Recommendation and was shortlisted for the TS Eliot Prize last year.
Listen: Anthony Anaxagorou reads After the Formalities
Anna Crowe is originally from Plymouth but has worked all her life in St Andrews. She has published three chapbooks of poetry and three collections. She has won a number of awards including the Peterloo and Elmet prizes and is well-known for her translations from Spanish and Catalan. Anna is also a co-founder and former Director of StAnza and is now the honorary president. Her most recent collection, Not on the side of the Gods, published by Arc Publications.
Angie Strachan is a Glasgow-based poet who performs on the Scottish spoken word scene and she was runner up in the 2019 Scottish Poetry Slam Championships. Her poetry is a bold and humorous account of her own experiences and her observations on everyday life.
Listen: Anna Crowe reads Stressed. I'm not stressed
The Poetry Programme, RTÉ Radio 1, Sundays at 7:30 pm - listen back after broadcast here.