Last June, RTE News filmed a story on Max Richter's Sleep at the Carlow Arts Festival, an open-air performance which saw the audience spend the night in tents, listening and snoozing as a live orchestra played the work for them. 
In 2020, the work was performed again overnight, but this time on Lyric FM, for individual listeners sleeping in their individually isolated beds and homes. You can always rely on art for a good, sturdy metaphor.
Statement from Avril Stanley, founder and director of Body&Soulhttps://t.co/Aal6R5Xb6e pic.twitter.com/rqg4ECHbrz

— Body&Soul (@BodyandSoulIrl) April 21, 2020
Festivals and gigs are as much a part of the Irish summer as hay fever and ice cream but as soon as the latest government restrictions were published, the cancellation notices immediately followed. Carlow, Body and Soul, Indiependence, Kalaidescope – all gone.
Most used the words 'postponed' rather than cancelled, and are hoping to see their fans next year but the fact remains, this summer is going to be a very quiet one.
One off gigs soon followed, with The Killers just one of many bands who won't be visiting our shores this year.
A note about our UK and Ireland dates. pic.twitter.com/MpU3W4DPfo

— The Killers (@thekillers) April 24, 2020
It will, then be a cold summer for music fans and not just for ticket holders. Each festival, each concert needs an army to get it up and running and there will be no work now for the security people, the stage managers, the PR people, let alone the armies of food and drink outlets which have become an intrinsic part of the Irish summer festival.
And while the bigger bands and artists will be able to reschedule, for smaller artists it's yet another week, another month without the ability to earn a living.
It's the same story internationally. Bloomberg has reported that the music industry in the US stands to lose more than $5 billion if there are no shows this summer and that doesn't include advertising merchandise, or food or drink sales.
** ATN STATEMENT **

See here https://t.co/ecpG5bKS7j

Stay Safe, Stay Home & Stay Positive.
Love, ATN Team x pic.twitter.com/jVKnkaO5rU

— All Together Now (@ATNfestival) April 21, 2020
So that's the summer put in mothballs.
Meanwhile, any speculation about what will happen in the autumn remains just that, with promoters and audiences alike waiting to see what the next tranche of government advice will be.
People talk with optimism about 'some' easing of restrictions but while some businesses can adapt and incorporate two-metre spacing in their daily lives, that sort of social distancing is much harder for the performing arts.
It's hard to see how large scale music events, for example, can happen if people have to stay that far away from each other but even smaller, indoor events are going to be very hard to organise if restrictions remain in place. Its estimated that smaller venues of less than 5,000 capacity could lose up to 50% of their seats if strict social distancing is implemented and this raises a number of questions.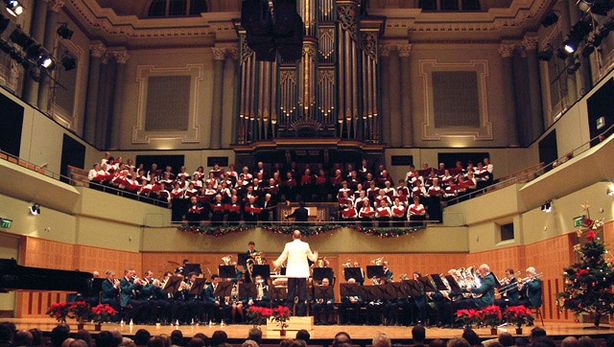 Would it be financially viable to put on a  show to half an audience? Would that audience want to see a show in a half-full theatre? And what show would be on stage in the first place?
Actors can't rehearse together if they can't stand next to each other, and what about the directors and stage managers? You can't direct a play by zoom, let alone fit costumes... the more you think about the issue the more complex it becomes.
Some festivals, of course, have moved their work online and are being as flexible as possible as restrictions continue.
Cuirt is running at the moment and has put a lot of effort into connecting with its audience online, meanwhile, the Abbey's series of 50 plays for our time, Dear Ireland, has been welcomed by the theatre industry and audience alike.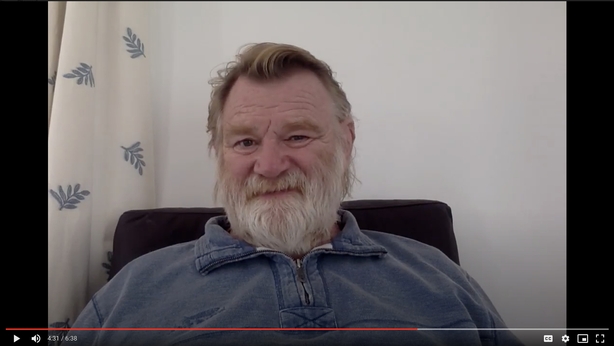 But realistically there is only so much work that can be done online and only so many streams an audience will watch. We are social people, we like meeting in foyers and, yes in fields, shooting the breeze before a performance and dissecting it afterward.
Director of the Dublin Theatre festival Willie White is hopeful the festival will take place in some form in October, while staying realistic about what can be achieved. We don't yet know for example what travel will be permitted after the summer or if people coming into the country will need to quarantine afterward, a system which would be prohibitive for anyone making a short journey.
Performing artists were among the first to be hit by this pandemic, as soon as the venues closed their jobs were gone and it looks as if they could be among the last to re-enter the world as we knew it – or whatever world comes along to replace it.
FREE HSE/ NHS SHOW TICKETS AVAILABLE NOW 💚💙
If you're a staff member in Ireland or N. Ireland, come on down to the @3ArenaDublin on Feb 9th 2021. Can't wait to see you there! https://t.co/ecX0wdqcSa pic.twitter.com/vllcjanuUe

— the script 🌄🌑 (@thescript) April 7, 2020
There's a big gig planned for the 3 Arena next February, fronted by The Script to say thank you to health workers.
It's a great idea – and let's hope it'll be just one of many mass gatherings up and running again by then.