As the TV adaptation of Sally Rooney's novel Normal People hits RTÉ, James Patterson writes for Culture about the success of the book, and why director Lenny Abrahamson was the perfect choice to bring it to our screens.
To talk about Sally Rooney's work as capturing the zeitgeist would be something of an understatement.
Plenty has been written about her taking on the mantle of 'Salinger of the Snapchat generation' and plenty more has been written about her relative youth in relation to other successful authors.
Such shorthand, however, distracts from the importance of her work, and is motivated as much by sexism as it is by the establishment's failure to grasp what motivates young people. Rather than ask about housing shortages or gentrification, for example, critical outlets have been keen to speculate about the author's sex life, whether or not her books are "autobiographical", and to what extent success has altered her life.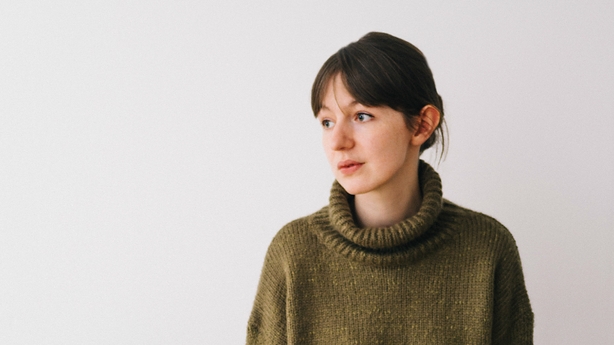 These things, of course, are irrelevant. Rooney's work—and Normal People in particular—resonates because at the heart of what at first appears to be a traditional romance, is a document mapping the power dynamics of relationships in general.
Male/female, rich/poor, popular/unpopular. These seeds of feudal discord are sown when Marianne and Connell first get together at school, and ripple out later when they discover how Irish society has organised itself around capitalistic notions of profit and loss.
Who better, then, to translate Rooney's vision of Love in the Time of the Credit Crash than Lenny Abrahamson?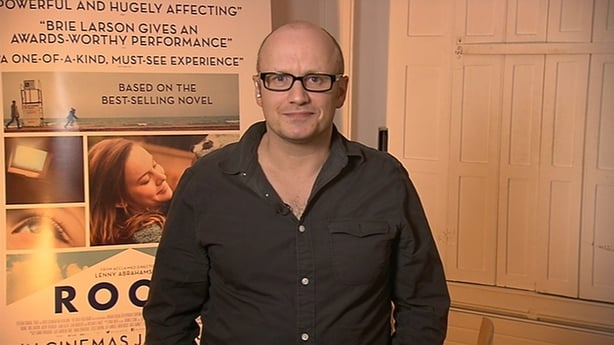 Since establishing himself with Adam and Paul in 2004, Abrahamson has documented the inequalities of post-Celtic Tiger Ireland with a sense of care, exactitude, and wry humour that makes him the perfect candidate for Normal People.
Indeed, adapting this sort of material is something of a specialism for Abrahamson; having translated Emma Donoghue's relentlessly claustrophobic and psychologically complex novel Room into an Oscar-winning film in 2015.
Normal People is as much a story about the intersection between class and romance as D.H. Lawrence's Lady Chatterley's Lover.
Tonally, however, Abrahamson's treatment of Normal People shares the most similarities with his 2012 feature What Richard Did. Based on Kevin Power's 2006 novel Bad Day in Blackrock, What Richard Did follows a group of privileged Dublin teenagers in the leadup to and aftermath of a horrific crime in the city's suburbs. Though Normal People is in many ways more muted, there's still that willingness to probe the mechanics behind teenage popularity, to dislodge high school class and gender dynamics from the trappings of personal drama.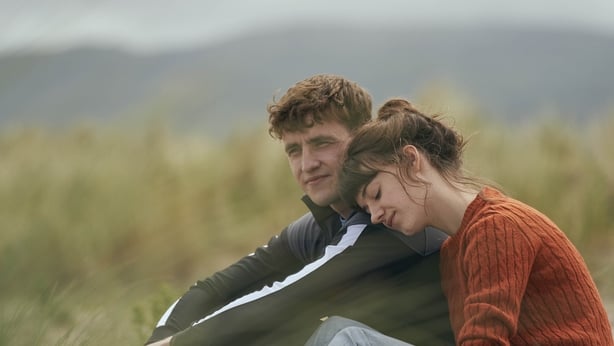 This is all present in the novel, and is one of the many reasons that the story endures. Beneath Marianne and Connell's feelings for one another, Rooney wants us to be under no illusion that their relationship—even when loving—is ultimately transactional. 
That Marianne's outcast status at school and later confidence at university has been facilitated by a wealthy upbringing, and that, correspondingly, Connell's need to fit in and later alienation come about as a result of his working-class insecurity. It may play out with more complexity, but Normal People is as much a story about the intersection between class and romance as D.H. Lawrence's Lady Chatterley's Lover.
Listen: Lenny Abrahamson talks Normal People on RTÉ Arena
We need your consent to load this rte-player contentWe use rte-player to manage extra content that can set cookies on your device and collect data about your activity. Please review their details and accept them to load the content.Manage Preferences
Abrahamson understands this, and consequently his adaptation of Normal People is stripped of any glamour. There are no sunny American pastels or cheesy high school tropes, no unearned redemptive arcs or clichéd dialogue, just the awkwardness and hormonal charge of first love set against the chilly backdrop of Recession-era Ireland.
To talk about Sally Rooney's work as capturing the zeitgeist would be something of an understatement.
If Rooney's message is that romantic relationships are implicitly tainted by their transactional nature, then Abrahamson's seems to be that in Ireland intimacy only became commodified after the collapse of the Celtic Tiger.
It's telling therefore that during Marianne and Connell's first tentative conversation about feelings, Abrahamson chooses to place them on an abandoned building site.
Of course, discarded cement mixers, overgrown driveways, and half-finished buildings have become emblematic of a time in Ireland when a lot of young people were forced to emigrate, and the irony of two teenagers discussing their relationship in such an environment is not lost.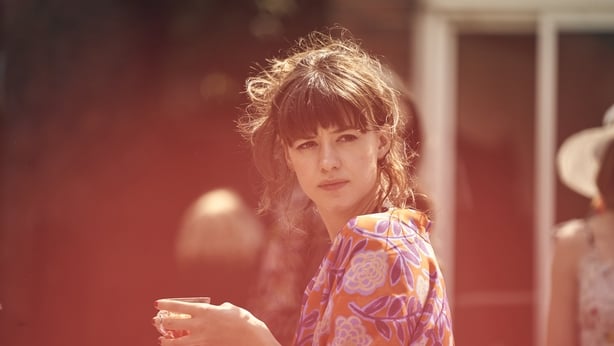 That Abrahamson, however, has the dexterity to pull off such an arresting visual contrast without descending into cliché is testament to his skill as an artist.
At this point it should be said that Normal People's scope is much broader than a simple exploration of class and romance. Rooney's story, as indeed Abrahamson's, is just as concerned with issues around family, body dysmorphia, suicide, toxic masculinity—and as demonstrated during one particularly harrowing sequence—the lasting physical and psychological damage caused by sexual violence.
Marianne and Connell spin into and out of each other's orbit incessantly, despite these obstacles which seem to conspire against them. The fact that their relationship boils down to the transactional therefore doesn't matter. Their exchanges are founded on trust, friendship, love, and a recognition that for each margin of profit or loss, their lives have the potential to take off in different directions. English instead of Law. Trinity instead of Galway. Home instead of Sweden.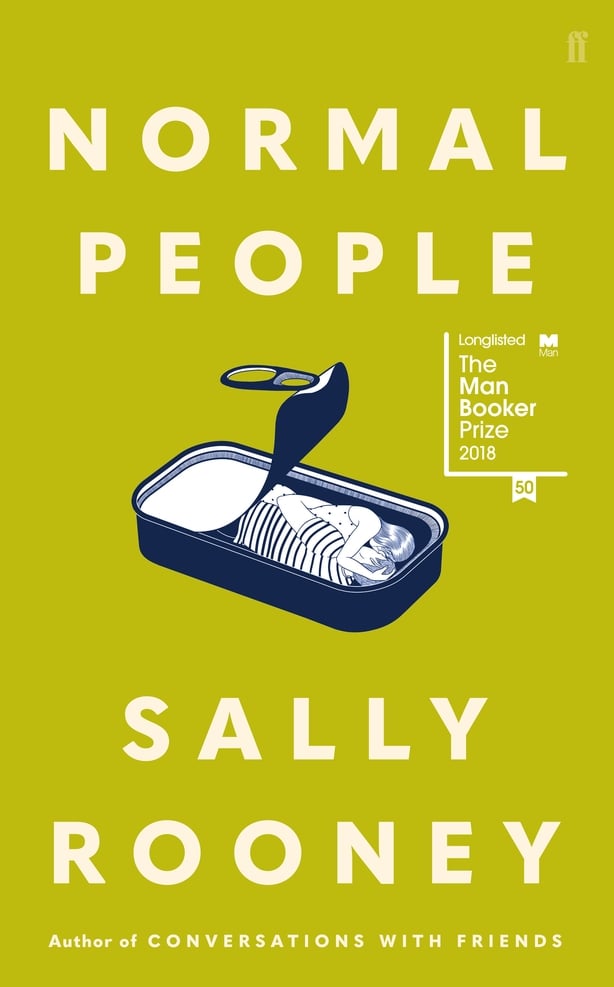 When Rooney followed up her hugely acclaimed Conversations with Friends with Normal People in 2018, nobody could have predicted the cultural impact it would have. It was longlisted for the 2018 Man Booker Prize and the 2019 Women's Prize for Fiction. It was voted one of the Top 100 Books of the 21st Century and won both 'Best Novel' at the 2018 Costa Book Awards as well as 'Book of the Year' at the British Book Awards.
Abrahamson's adaptation deserves similar praise for translating the source material with such compassion, and taking a chance on a moving historical document at a time when TV producers are interested more in what's bingeworthy than what has depth.
There's not much more to be said at this point other than: if you haven't yet, watch it. A collaboration of this calibre is unlikely to happen again for a generation.
The first episode of Normal People is broadcast on RTÉ One on Tuesday, April at 10:15pm - catch up afterward on RTÉ Player.