Keywords is a brand new series presented by Zoë Comyns which brings together stories, sounds and words that you have recorded yourself - each week guided by a keyword.
Below, Zoe writes for RTÉ Culture about the series, which airs at 8 pm this Sunday 26th April on RTÉ Radio 1 Extra - listen to the first episode above.
We have commissioned work by established and emerging writers, sound artists and poets. Over the series you'll hear voice memos and calls, music, essays and fiction.
For the first episode, seeing as it's on all our minds, we set Distance as the keyword. We received so many submissions for this word and we have included a range of interpretations in the programme.
Sarah Keating is a radio producer and journalist based in Singapore. She sent us a short recording from her balcony in Singapore, where she now lives. As thunder rumbles in the background and she talks about the present moment and on the importance of listening to the world around us.
Sarah Davis-Goff is one of the founders of Tramp Press and in her debut novel Last Ones Left Alive Ireland is a post virus landscape filled with walking Zombie-like corpses. Her new piece Keywords Between Us captures other dystopias and fears. Sarah recorded her piece herself on her phone and sent it on to us.
"My gut cramps but I make it through the days. They pass fast, so fast, but the weeks take an age. Time expands and contracts. First it is two weeks till we will be allowed out, then a month, and then maybe six. There are rumours we will never be out of it, and these are the ones I pay the most attention to."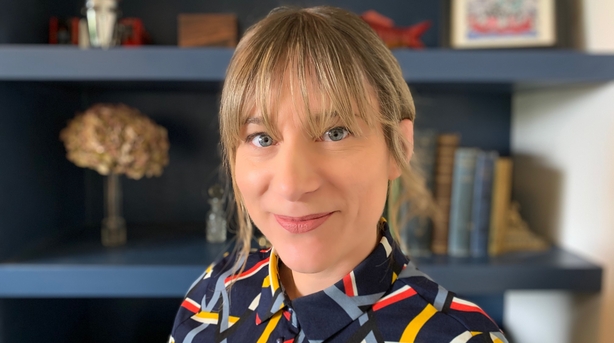 We are now so used to hearing voices on messages, online videos with slightly distorted DIY recordings, that I think this adds to the pieces to hear slight variations in the audio. I have taken the recordings and weaved sound and music around certain pieces to bring them together for listeners.
Nick McGinley's essay looks at different kinds of distances in his piece called Hikikomori. It's a Japanese word meaning confinement and 'social withdrawal' and this is something, as Nick explores in his piece, that can be imposed by the State or it can come from within ourselves.
Climb into your mind's walled garden and lock the iron gate,
Recall the idea of Japanese shut-ins as inexplicable and bizarre?
Hikikomori, they called it. Half-a-million youngsters, the same again of us middle-folk.
Duvet days of weeks to months. Laptop telly a slippery slope. A steep descent down your alpine quilt.
Back to Bed, Back to bed my Sweet,
Lonely, crack-skinned, clean, clean hands point the blinking line,
Sci-fi hermits in the year Covid-19 when billions went inside.
Next episode in 5 – 4 – 3 – 2 –
Aodán McCardle is a performer, writer and artist and he's the author of two books, Shuddered and ISing (from VEER). For Keywords, Aodán has written a prose poem, a stream of consciousness beginning with, he says, 'the dilemma of the unsaid, its return and being revisited in language and then becoming a specific memory'.
The first part of the poem is here:
"Distance is
not a partial thing
though subsequent
or sequential
neither nor of time nor place
containing delays
returns
misshapes
lostnessness
the distance from then
till now
the stars can be charted
I can say…"
Marcella O'Sullivan is a songwriter and a writer living in Melbourne. She's also a mother and in a lyrical piece written for Keywords she describes a hot summer night as her son lies beside her. She notes the changes as he grows and develops.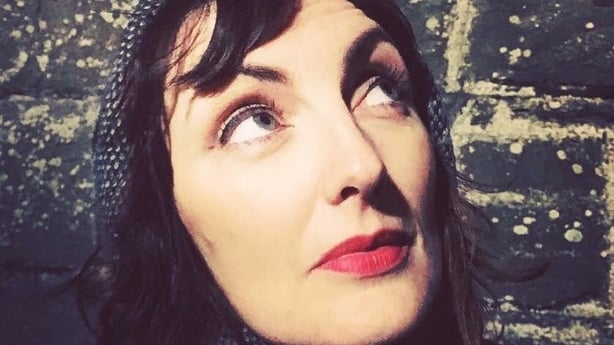 Writer Sinéad Gleeson and music producer Stephen Shannon have collaborated on an audio essay for this first episode of Keywords. It's fair to say that the quality of this recording is very high, as Stephen Shannon is a very well respected music producer. Together their collaboration yearns for the sounds and sights of the forest, the sea and imagines the loneliness of Fastnet Rock and Lighthouse its 'own stone of self-isolation'.
"Out on the grey black waves the rocks endure, the beam sweeps on. But now everything has changed and everyone needs a beacon to illuminate new ways to live, different ways of seeing, so we move towards the light."
Sinéad's collection of essays is called Constellations and Stephen Shannon creates under the name of Mount Alaska (with Cillian McDonnell).
K Quintet are husband and wife duo David Duffy (Composer/Double Bassist) and Ksenia Parkhatskaya (Dancer and singer) have composed a song called Standing in the Distance. They tell us it's a simple love song in many ways, but also inspired by the current crisis 'while we all wait apart from each other, and 'call through the distance, how are you?'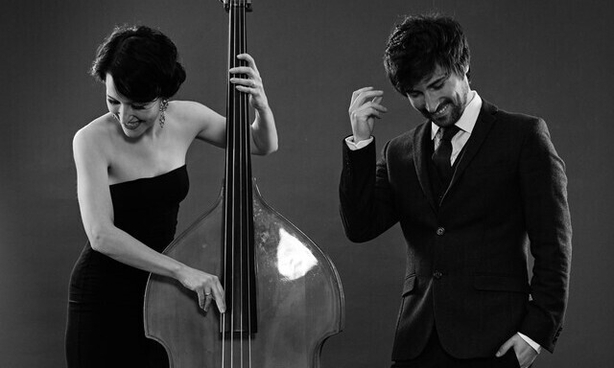 K Quintet's first album something else is a straight-ahead jazz record harking back to the 50's and 60's, while they are currently recording their second album Colours, which will be released in late 2020.
We have been very moved by the response to the series so far, the submissions that came in were thoughtful, subtle and show that creativity needs many different types of outlet and this new platform hopes to offer that and is open to anyone to submit.
Next week, the keyword is Things Left Unsaid - and the response range from pieces responding to the current health crisis, whilst others explore more universal truths about the things we choose to say or need to express.
Listeners will hear work in Episode 2 from Eimear McBride, Ciaran McGrath, Roisin O'Donnell, Lynsey May, Ceri Morgan and Rachel Andrews.
If you'd like to contribute to Keywords, keep an eye on us on Twitter @KeywordsPod - we will announce more keywords on Monday 27th April and we hope you send us your pieces.
Keywords premieres at 8 pm this Sunday 26th April on RTÉ Radio 1 Extra.