Ahead of this Saturday's broadcast of The RTE Concert Orchestra Performs Leonard Cohen on RTÉ One, listen back as Dave Fanning interviews Cohen from The Dave Fanning Show, December 1992, on RTÉ 2fm. You can enjoy the classic interview above...
In this unedited chat with Dave, there's lots of talk about his album The Future, then just released, including the tracks Democracy and Anthem.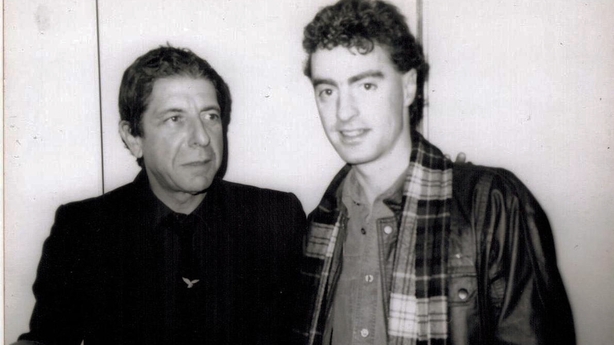 Likening it to 'Blessed are the meek for they shall inherit the earth…', Cohen says of Anthem: "It's coming through a crack in the wall, it's coming from our failures, it's coming from the recognition that human beings fail, that we have been expelled from paradise, that we've got to put this scene together, that it implies imperfections, it implies failures, that somehow democracy is a mental space where sufficient energy is released to confront the imperfection of the human predicament."
When they talk about the decade from the mid-70s to the mid-80s, he says his name had been a kind of joke: "If anyone wanted to trot out some idea of despair or melancholy or depression or suicide, they generally associated my name with it."
Watch The Songs of Leonard Cohen with the RTÉ Concert Orchestra on RTÉ One on April 25th at 10.30 pm.