In an inspired idea, RTÉ's Book Show host Rick O'Shea is presenting a nighly live chat show, Shelf Analysis, from his home, talking to Irish authors about their books and life in general during the strangest of times...
Watch Rick's chat with Sinead Gleeson above, and read Rick's own take on Shelf Analysis below:
I had the idea when two things came together. Firstly there are a series of Irish authors I know whose books are coming out just now or in the next couple of months. All of their launches have been cancelled, every festival that they would normally appear at to promote those books are postponed or cancelled completely, add to that the physical closure of every Irish book shop and it's a terrible time to be launching a book or indeed to be any kind of author with a book out right now.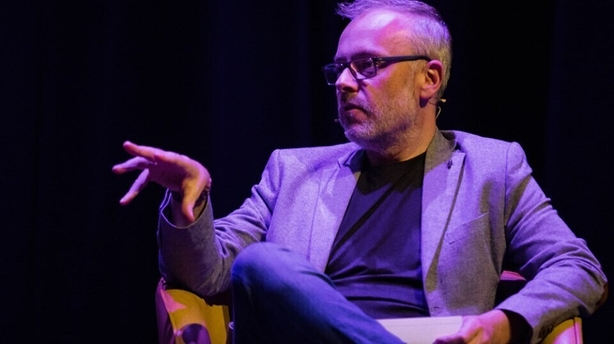 Combined with that are the hundreds of thousands of Irish people who are at home at the moment either for work, family or self-isolation reasons and who desperately need to feel a sense of community in some small way. That's where it came from really.
It's shonky, set in my kitchen, co stars a house plant and is put together by me and my wife, but so far the responses have been warm and passionate, so that's good enough for me. That and I get to spy into the houses of some of the authors who normally wouldn't let me within a mile of where they live."
Watch Shelf Analysis live every night at 8 pm via The Rick O'Shea Book Club Facebook page.