Don't panic - we've got our daily dose of choice Cultural stimulation...
WATCH A HISTORY-MAKING PIECE OF IRISH MODERN DANCE
Co-commissioned by the Abbey Theatre, Dublin Dance Festival and Kilkenny Arts Festival, the premiere of Liz Roche's Bastard Amber at Dublin Dance Festival in May 2015 was a historic moment for dance in Ireland as it was the first time ever for an Irish choreographer to be commissioned to create a full-length dance work for the main stage of Ireland's National Theatre. It's now available to watch online:
ENJOY SOME COMIC BOOK CLASSICS...
If you fancy availing of some stone-cold comic book classics, galaxy's greatest comic 2000 AD have made an entire volume of Judge Dredd classics free for download - get your copy here.
Judge Dredd rides into action in this volume collecting together some of his most exciting cases. Arch-nemesis Judge Death rises from the grave once again in 'Judge Death Lives', citizen is pitted against citizen in 'Block Mania' and the apocalypse comes to Mega-City One in the all-time classic Dredd epic, 'The Apocalypse War'.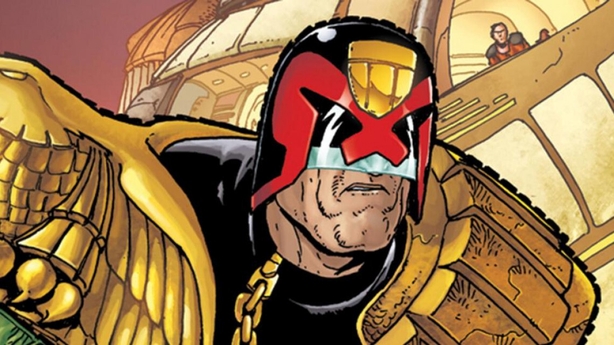 JOIN A VIRTUAL CHOIR...
The Casual Choir is a fortnightly singing session with a few harmonies thrown in! No auditions, no sheet music, no commitment, just fun. And now they're taking their sessions online. More info below...