Don't panic - we've got your daily dose of Cultural stimulation during this challenging time... That said, if it's a touch of nature you're after, go here immediately.
WATCH SOME NEW IRISH THEATRE...
Limerick's Bottom Dog theatre have shared their first-ever #TheatreFromHome production online...
Our 15th production to date, A Wilde Fan, is written and performed by Myles Breen and directed by Liam O'Brien. This show was very much a labour of love, and our plan is to tour it across Ireland in Autumn. In these uncertain times, it's hard to do anything but take one day at a time but truly hope this will happen. But irrespective of what is to come, we've been making theatre in Limerick for 12 years as Bottom Dog, and hope to be barking even stronger for you when all this passes.
ATTEND A VIRTUAL LITERARY READING WITH BELINDA McKEON...
The Holding Cell are hosting virtual literary readings during the Covid-19 crisis - watch Solace and Tender author Belinda McKeon gave a reading from her New York home.
DOWNLOAD SOME BIG BOOKS TO FEED YOUR BRAIN...
In an effort to encourage social distancing, Haymarket Books are making 10 free ebooks available for download - they're a radical, independent, nonprofit book publisher based in Chicago, and titles include Naomi Klien's The Battle For Paradise.
At Haymarket Books, our mission is to publish books for changing the world. Now more than ever, the need to do just that is at the forefront of our minds. We all deserve to live in a world where we are each cared for, nourished, and sheltered. Our gratitude and solidarity extends especially to those workers and communities on the front lines of this crisis, and we encourage those who are able to stay at home and follow CDC guidelines. Many of us will be turning to books in search of much-needed relief from constant worry as well as the tools to fight for collective liberation...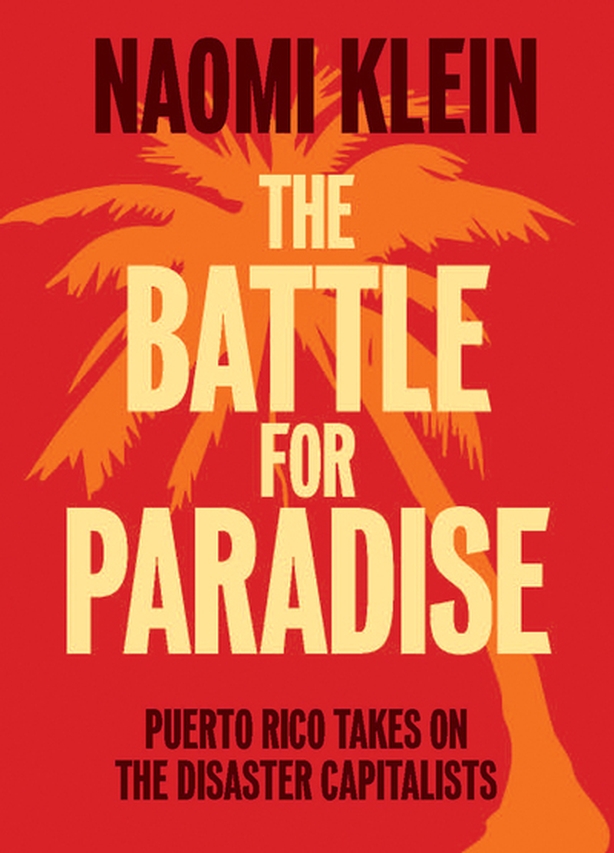 LISTEN TO DONAL DINEEN'S EPIC LOCKDOWN MIX...
Via his Facebook page, DJ and This Aint No Disco presenter Donal Dineen introduced his Spotify debut, collecting tracks from his Dublin club night...
Over the past few years, I have been lucky enough to host a night called Backstory in Dublin town. The intention from the start was is to invite guest DJs to co-pilot and blend dance music from every era and place and in so doing hopefully whip up a storm of some kind or another. It's been a dream come true in lots of ways. I have got to play with people whose taste I have loved long time. It's a conversation of sorts, albeit a public one. Some sweet moments have occurred at the intersections. Opening up the booth and sharing the controls has been a revelation. Illuminating in all sorts of ways. All the music I know about comes from other people. It's the fuel that fires many a great friendship and it passes so easily between us DJs and dancers on this two-way street.I like to think it never stops. So while the venues are dark I have gone and done something I swore I'd never do and signed on the dotted Spotify line...