Published in French in 1954, The Simple Past, a disturbing novel of disturbing scenes of violence, is set in Morocco during the French protectorate, officially relinquished in 1956 when the country gained full independence.
The Simple Past (Le Passé Simple) is centred around the household of the wealthy Moroccan tea importer Hajji Fatmi Ferdi. On the surface at least, Ferdi. is a devout Muslim father and husband. He maintains a chilling composure as he rules his cowering wife and sons with an iron fist involving occasional incidents of violence.
Ferdi's sons are, in large part, almost ciphers in the narrative, young lads without voices or presence there to make up the numbers. The lad known as Camel, however, is already an alcoholic who suffers beatings from his father.
In a sly pretence of tolerance, the cold-hearted Ferdi pretends to entertain questions and opinions at the dinner table from his rebellious son, Driss.
His father, while ostensibly loyal to Moroccan traditions and beliefs, wants his son to prosper, through an Occidental or European-style education.
He has not encouraged Driss in his tendency to European mores and ways of being, nor indeed to the hollow shibboleth that is Liberty, Equality and Fraternity so far as Morocco is concerned.
Nor has he encouraged a liberal, tolerant outlook, yet it appears to be the natural corollary of his son's education given the insolently seditious opinions aired by Driss without shame.
The 19-year old dresses like a European and suffers the consequences - mild ridicule from native friends along with his father's discontent that he cannot make his conflicted son be what he wants him to be.
Driss is finally ejected from the household by his incensed father. The young man's unapologetic disdain for his father and everything he stands for as meber of a money-grubbing, exploitative Moroccan business elite has gone a step too far.
Now he is homeless, but none of Driss's friends will take him in for a night or two. They all have their excuses, including fear of what his father might do, being so powerful locally that he has the ability to destroy a promising career.
Ultimately, Driss must return home, the only refuge he knows, as the 219-page narrative reaches the climax, a showdown of sorts, High Noon in the French protectorate.
Deep psychology is at work in this often challenging tale which is not in the business of the conventional family story and whose violent incidents are relayed without any attempt at manipulative sentiment in tone. The often complex tale employs narrative shifts and an almost tromp l'oeil effect in which events are imagined as though they were actually happening. Vision and reality, at times it can be challenging in the novel to discern one from the other.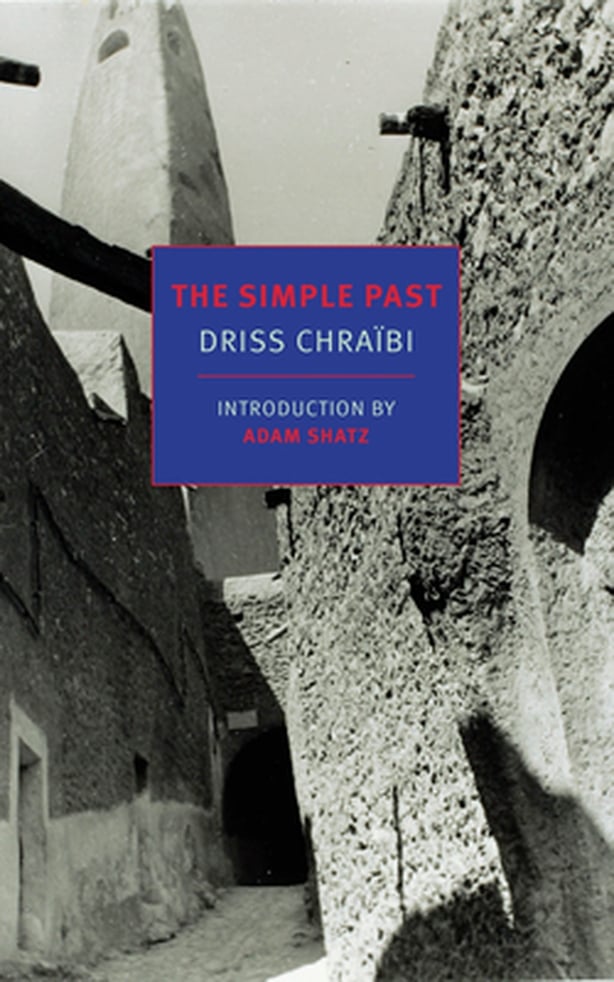 Driss Chraïbi (1926-2007) attended a French high school in Casablanca, before attending university in Paris where he graduated in chemical engineering. He took a radical turn in his career shortly afterwards, deciding to become a writer. To keep himself going during the lean years, he took jobs as a night watchman and labourer before the publication of Le Passé Simple in 1954. The novel was the cause of huge scandal in Morocco where it was banned until 1977.
Le Passé Simple, however, enjoyed a high degree of success in France and some nineteen novels and collections of short fiction followed. In 1959, Charibi became a journalist for Radio France. He later taught Maghrebi literature in Quebec.
The author was awarded the Prix de l'Afrique Méditerranéene in 1973 and the Franco-Arab Friendship Award in 1981. The father of ten children - he divorced his first wife Catherine Birckel and remarried Sheena McCallion - died in France and was buried in Casablanca.
The Simple Past was translated by the late Hugh A. Harter and this reissue features an introduction by Adam Shatz. The novel is a highly-nuanced exploration of the cataclysmic effects of French colonialism on a sclerotic, medieval society wedged awkwardly between tradition and modernity. It is not for the faint-hearted.