Bestselling author Sinead Moriarity writes for Culture about Nancy Harris' acclaimed play Our New Girl, which receives its Irish premiere at the Gate Theatre this month.
Nancy Harris's dark and gripping play, Our New Girl, will send shivers down the spine of every parent. As someone who has had an array of child-minders over the years, some good, some not so good, this play resonated with me from the opening line.
As parents, we hire virtual strangers to look after our most treasured possessions. We read CVs, we carry out interviews, we check references, but it could all be a complete façade. The CV could be a work of pure fiction, the referee on the other end of the phone could be the nanny's cousin, aunt or friend. Parents have to take a large leap of faith when it comes to childcare.
Listen: Nancy Harris talks Our New Girl with Miriam O'Callaghan on RTÉ Radio 1:
We need your consent to load this rte-player contentWe use rte-player to manage extra content that can set cookies on your device and collect data about your activity. Please review their details and accept them to load the content.Manage Preferences
I've hired nannies who told me they were practically cordon bleu chefs and it turns out they could barely boil an egg. I've hired women who told me they loved arts and crafts – virtual Picassos. Turns out they could barely draw a house.
Whether you choose creche or childminder, the fact is, that a stranger is looking after what you hold most precious.
But you have to let go, you have to hand over your child and go to work. You can have nanny-cams, call home ten times a day to check in, but at some point, your child will be alone with this person.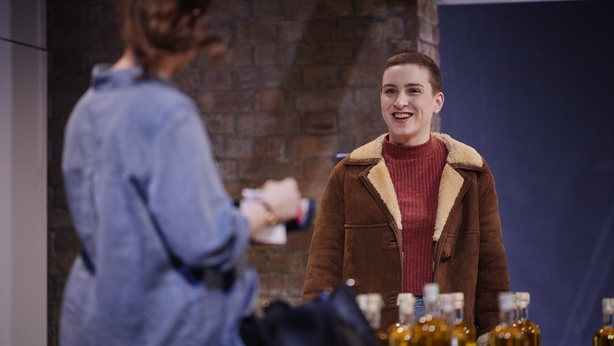 We've all heard the horror stories of nannies, childminders, and tutors who were irresponsible while the parents were at work, but that would never happen in our house, would it?
What if, as in Hazel's case, your husband hired a nanny to help you out because you seemed so overwhelmed? Richard decides Hazel needs help and, without her knowledge or input, hires Annie.
What mother wants a young woman coming into her house who she hasn't even met, vetted or run her 'gut instinct' over.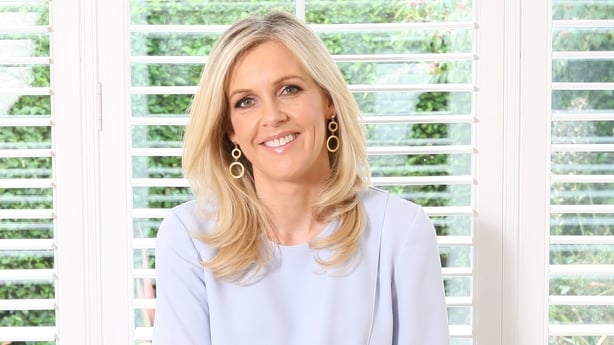 This is a hard pill for Hazel to swallow. It's like a double betrayal. Her husband deciding that she's not coping with raising their son and going 'rogue' and hiring someone by himself.
Are Richard's reasons pure? Is he really trying to help his wife and son or is he just trying to outsource the problem so he can continue travelling abroad and saving the world.
While he travels, Hazel is stuck at home with this stranger helping to raise her son. It's awkward and boundaries are crossed.
And what of Daniel? We are told he is a difficult child, but is he? Or, is he just a child desperate for attention? Is he quirky, different, or is there something more sinister going on?
As the play unfolds we learn more about each of these intriguing characters. The sweet, innocent Annie, raised on a farm in Sligo seems like the perfect person to help Hazel and Daniel. But is her sweetness just a little too sugary?
As we step through the front door of this seemingly perfect family, we will soon discover that choppy waters lurk beneath the glossy façade. The new girl's arrival is about to whip up a storm that no one will ever forget.
Our New Girl is at the Gate Theatre until March 22nd - find out more here.