There's an Irish premiere at this year's New Music Dublin when the RTÉ Concert Orchestra performs Gerald Barry's Viola Concerto with the violist for whom it was written, Lawrence Power, in a commission by Britten Sinfonia and RTÉ - it all kicks off on Sunday, March 1st at 8pm - watch above.
Any new work by Barry is bound to be fascinating, but the triumphant reviews of the first performance of the Viola Concerto mean that we can't wait to hear what this singular composer has in store.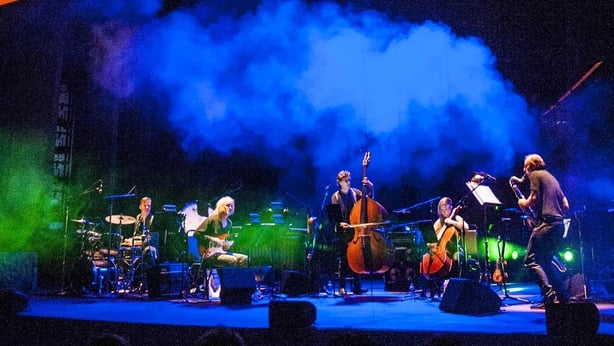 New York's electric Bang on a Can All-Stars join forces with the ever-versatile RTÉ Concert Orchestra in Julia Wolfe's Flower Power, inspired by a radical revolutionary moment - the late 1960's - a time when experimental ideas and questions permeated all parts of the political, social, and artistic landscapes. This shift brought new spiritual and intellectual explorations, a breakdown of social norms, psychedelic visions, artistic explosion, and a greater and more open expression of love and peace. In Flower Power, Wolfe draws on the optimism and energy of this moment in history. The piece includes projections by Jeff Sugg.
Programme:
Gerald Barry: Viola Concerto
Julie Wolfe: Flower Power
Performers:
RTÉ Concert Orchestra
Bang on a Can All-Stars
Lawrence Power (Violist)
Ilan Volkov (Conductor)