Stephen Butler, of national music promoter Labyrinth, discusses his personal link between music and mental health, ahead of their Frightened Rabbit Revisited event at this year's First Fortnight Festival, which challenges mental health stigma through creative arts.
Music has always been my escape, my freedom, my catharsis.
From an early age, I realised I didn't really exhibit feelings like the majority of people. I was dull to most things in life, bored, seemingly operating at about 10% of my emotions, with no outlet in which to express myself, or to find solace, which may have been compounded from bouts of chronic depression throughout my teens and early twenties. Or it could have been with me from the start. I never really… fit… in. Nor did I try. Peer pressure didn't work on me, and lad culture (before it had a name) was something I rolled my eyes at. I was never one to introduce myself, or for big goodbyes, for going out of my way to make a good impression, for talking a lot, I'm still not. I prefer profound conversation, and the company of a small group of people.
But with music it was different, it added colour to the greys: From the melancholic genius of Jason Molina's Songs Ohia to Dan Bejar's romantic lyricism (you disrupt the world's disorder just by virtue of your grace) and the ornate beauty of Elliott Smith whom I named my Between The Bars concert series after, music has always had the ability to stir the soul in ways otherwise unimaginable.
Scott Hutchison also had this genius. Drunken nights and heartbreak never sounded so damn beautiful. Frightened Rabbit's sophomore effort The Midnight Organ Fight emotes a cathartic authenticity unlike any other record, and jumps right into the heart of its listener. Even when we're at our best, this album will still be here to remind us how far we've come since battling mental illness.
Scott's passing in May of last year hit like a tonne of bricks. But he left a legacy. The Frightened Rabbit Recognition group on Facebook has evolved into a space where people look out for one another, and reading it feels like a virtual hug, which no doubt he'd be proud of. The Tiny Changes charity set up in his memory raises awareness about children and young people's mental health issues. Which is important. Western society has become too fixated on prescribing medicine for the effects instead of including advance understanding of the root causes.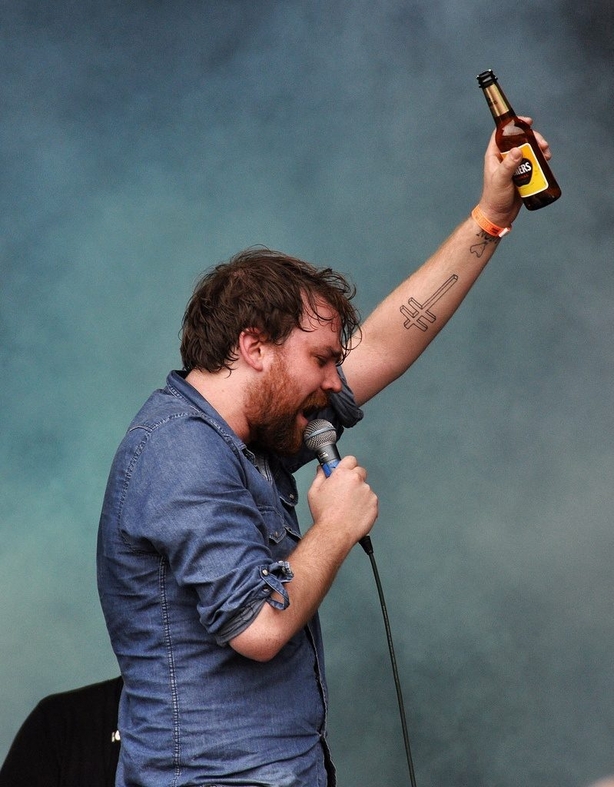 In January, when we're all at our weariest, we'll be revisiting Frightened Rabbit's music over two nights in Dublin and Galway with Strange Brew, whose logo Scott designed, as part of mental health festival First Fortnight. It features acts that have toured with Frightened Rabbit, and others that are directly influenced by Scott's music and words. While he was alive he made tiny changes to earth, and that should always be celebrated.
Labyrinth and Strange Brew's Frightened Rabbit Revisited takes place during the First Fortnight Festival at The Sugar Club, Dublin on Thursday 16 January and Róisín Dubh, Galway on Friday 17 January, both at 8pm- full details here.