Last week, Chief Conductor of the RTÉ National Symphony Orchestra Jaime Martin talked to Culture about his December 6th concert with the orchestra in the National Concert Hall, Dublin.
The concert began with an Irish premiere of Albert Schnelzer's Burn My Letters: Remembering Clara, written in tribute to the pioneering composer. You can watch the whole concert here - and 18 year old Ellinor D'Melon's performance of the Tchaikovsky Violin Concerto, along with her brilliant encore is not to be missed.
But wait, there's more!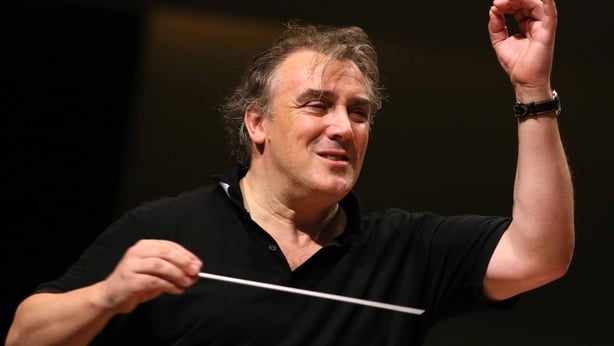 Jaime decided to guide the audience through the final piece on the night - Symphony Fantastique by Berlioz. As it happens, this is one of the set works on the Leaving Cert Music Syllabus but our conductor had the great advantage of a willing orchestra on hand to illustrate various sections and passages of the piece to reveal some of the ideas behind the music. He played sections with no dynamics or without full orchestration to highlight what Berlioz might have been thinking when he composed the symphony.
Watch above for a fascinating insight into one of the most innovative symphonies of the 19th century:..