Chief Conductor Jaime Martín writes about conducting the RTÉ National Symphony Orchestra in Tchaikovsky, Schnelzer and Berlioz on Friday 6th December at the National Concert Hall, with acclaimed 18-year-old violinist Ellinor D'Melon playing the Tchaikovsky Violin Concerto.
My next concert in Dublin with the RTÉ National Symphony Orchestra will be on December 6th. I look forward to introducing both to the orchestra and to the audience two artists I admire, the young Jamaican violin player Ellinor D'Melon and the Swedish composer Albert Schnelzer.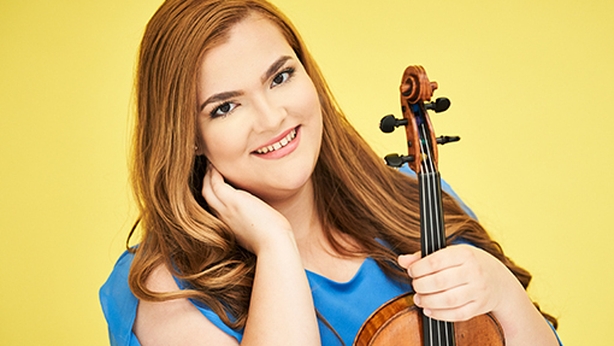 I met Ellinor when she was 15 years old, as a student at the Reina Sofia School in Madrid, where she was a student of Zakhar Bron. Bron is one of the most famous violin teachers; great players like Vengerov or Repin studied with him. Bron heard Ellinor when she was only 10 years old and immediately accepted her in his class. I invited her to be a soloist in Tchaikovsky's Violin Concerto when she was 15, and I could not believe how mature her playing was for her age.
There are many things that impress me about Ellinor, but one of the most remarkable is her capacity for concentration. Being near Ellinor on the stage, I really feel a kind of energy around her; a state of deep concentration. Her technical ability is fantastic, but she is also a great team player. She listens and interacts with the orchestra as if she is playing chamber music. I can't wait until her first rehearsal with the RTÉ NSO!
Clara Schumann was born in 1819, this year we celebrate her 200th birthday! Most of her compositions are for piano and my original idea was to commission an orchestration of one of her piano pieces. I spoke about this with the composer Albert Schnelzer, and he got excited by the idea of writing a piece inspired by her. The resulting piece, Burn My Letters, is an instruction from Clara to her children about what to do with her correspondence with Brahms. I look forward to presenting this new piece in Dublin and I'm very happy to hear that Albert Schnelzer himself is going to be at the concert.
After introducing a new piece and a new soloist in this program, we will finish the concert with Berlioz's Symphonie Fantastique. Although this music was written in 1830, it still sounds new and provocative. In the first score of the symphony, Berlioz writes:
The composer's intention has been to develop various episodes in the life of an artist, in so far as they lend themselves to musical treatment. As the work cannot rely on the assistance of speech, the plan of the instrumental drama needs to be set out in advance. The following programme must therefore be considered as the spoken text of an opera, which serves to introduce musical movements and to motivate their character and expression.
It is incredible to think that this music was written only 6 years after Beethoven wrote his 9th Symphony.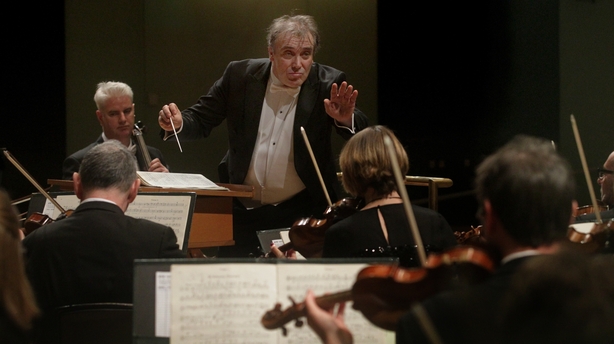 Come and join us on Friday 6 December at the National Concert Hall! Ahead of the 7.30pm concert, join me, with Ellinor and Albert in conversation with RTÉ NSO General Manager Anthony Long in Soundings, the free pre-concert talk which takes place at 6.30pm.
Find out more and book your tickets here.