And how was your week? Here's our handy roundup of Cultural musts for the next seven days...
RONNIE SPECTOR'S CHRISTMAS PARTY
A right and proper music legend comes to Dublin this weekend, as Ronnie Spector brings her Ronnettes to Dublin's Helix this Saturday night, December 14th - expect to hear all your faves from her former husband Phil Spector's immortal Christmas Album, along with timeless classics like this one:
HOW TO DISAPPEAR BY PADDY MULCAHY
Make room on your end-of-year lists for this gorgeous gallery of low-slung electronic sounds from the super-talented Limerick composer. Makes up for that county falling apart on the hurling pitch in 2019...
IN LEAGUE WITH GADDAFI
Football is culture, right. Kevin Brannigan's superb documentary on the bizarre story of League of Ireland footballers in Libya in 1989 came with a roaring soundtrack and some awesome characters. The highlight? Brian Kerr on the Richmond Park terrace recalling the story while keeping one eye on the action on the pitch. We need more Brian Kerr in our lives. Watch it here on RTÉ Player.
THIS IS NOT PROPAGANDA BY PETER POMERANTSEV
Vivid, frightening and chilling reports from the fake news and disinformation battlefields around the world - a good book to read the day after the UK general election, and before the US and Ireland go to the polls in 2020...
THE TRAILER FOR IN THE HEIGHTS
Before the cultural phenomenon that is Hamilton, Lin Manuel Miranda made his theatrical breakthrough with this infectious, Tony-winning musical - now it's become a movie, due next summer and directed by Crazy Rich Asians' John Chu.
COLLAPSING HORSE'S FINAL FAREWELL...
Collapsing Horse's last production, the beautiful A Very Old Man With Enormous Wings, killed at the Fringe this year - now it's just started at The Peacock, after which this very talented young theatre company will officially call it a day - find out more here, and listen to Collapsing Horse founding member Dan Colley and performer Genevieve Hulme-Beaman talk to Seán Rocks on RTÉ Arena below:
I LOST MY BODY ON NETFLIX
This absolutely delightful French animated feature won a prize at Cannes this year, and is already a shoo-in for an Oscar nominated - like pretty much everything else these days (at least that's what it feels like) Netflix snapped it up - - watch it immediately.
LEAP INTO THE VOID BY FERGAL MCCARTHY
Artist Fergal McCarthy's remarkable work often centres on the River Liffey, from performances to large-scale installations - his response to the famed 1960 Yves Klein photo of the same title is now available as a limited edition print from his website, just in time for Christmas - find out more here.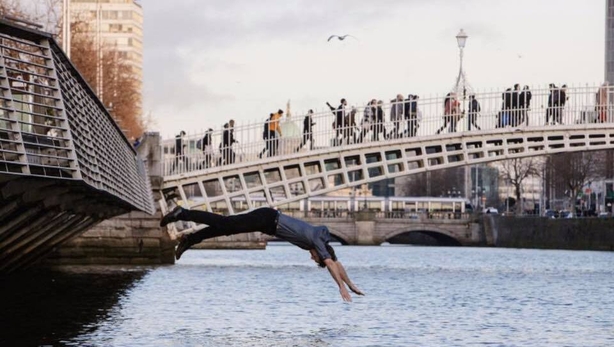 THE NEW ISSUE OF IRISH POETRY REVIEW
The latest edition of the essential poetry journal offers a fitting finale to Eavan Boland's term as editor, with new poems from the likes of Mary Montague, Simon Ó Faoláin, Geraldine Mitchell, Brian Kirk, Dane Holt, and Supriya Kaur Dhaliwal, alongside the usual mix of essays and reviews - sample an extract here.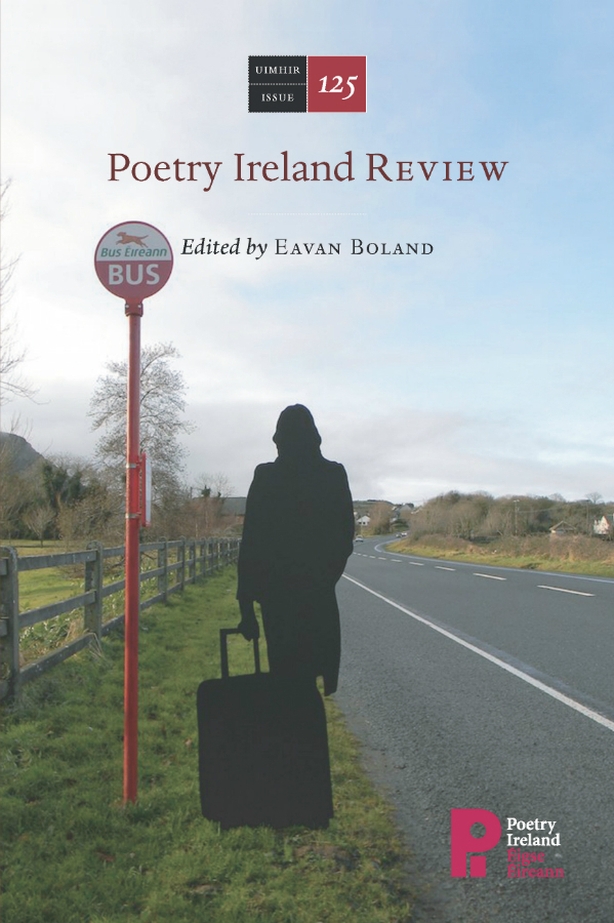 THIS THREAD ON TWITTER...
Because it's almost Christmas, and we all need a little lift at this time of year. Click and read until the end of this heartwarming tale... there may be tears.
It is election season. The world is busy and rubbish.

But it is also Christmas.

So take a breather and let me tell you a story about London, trains, love and loss, and how small acts of kindness matter.

I'm going to tell you about the voice at Embankment Tube station.

— John Bull (@garius) December 11, 2019
Contributors: Rick O'Shea, Jim Carroll, Derek O'Connor