David Bowie turned up with a full face of make-up to a recording with the famously conservative Bing Crosby, and the two of them got on brilliantly.
Bowie wasn't all that keen at first, but the Thin White Duke and the man known to his German fans as 'Der Bingle' quickly found common ground. That's according to Mary Crosby, Bing's only daughter, who spoke to a star-struck and die-hard Bing fan Ray D'Arcy on RTÉ Radio 1 - listen to the interview above.
"David was a little nervous and dad was a little weary. Then they started talking music and you could just see them both just relax, because it was about the music. And music crosses all boundaries and all generations and they made magic."
We need your consent to load this YouTube contentWe use YouTube to manage extra content that can set cookies on your device and collect data about your activity. Please review their details and accept them to load the content.Manage Preferences
Mary Crosby and one of her six brothers were in studio, as they often were when Bing was recording his Christmas Specials. The now-legendary Little Drummer Boy/Peace on Earth duet with Bowie for the 1977 special Bing Crosby's Merrie Olde Christmas almost didn't happen, until 'Mrs Bowie', or Mrs Jones intervened:
"David didn't want to sing Little Drummer Boy so they actually combined the two songs and the best part of it was that David didn't want to do it, and his mother made him do the show. Thank you Mrs Bowie, thank you, thank you!"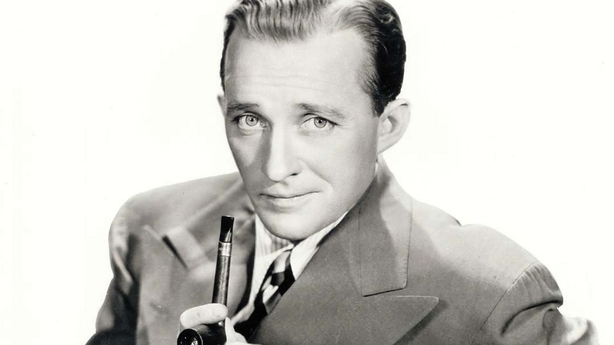 Mary's father Bing died in 1977, just a month after that recording was made, but she told Ray D'Arcy he went out "in dad fashion":
"He died after 18 holes on a golf course, he shot under 80 and his last words were, 'Wasn't that a nice round?'"
By the magic of sound engineering, Bing Crosby has just released a new album, Bing at Christmas with the London Symphony Orchestra. It's a re-mastering of some of the songs that made Crosby's name and voice synonymous with the Christmas season for many generations past and to this day.
Listen back to more from The Ray D'Arcy Show here.