Ray Darcy Monday 17 June 2019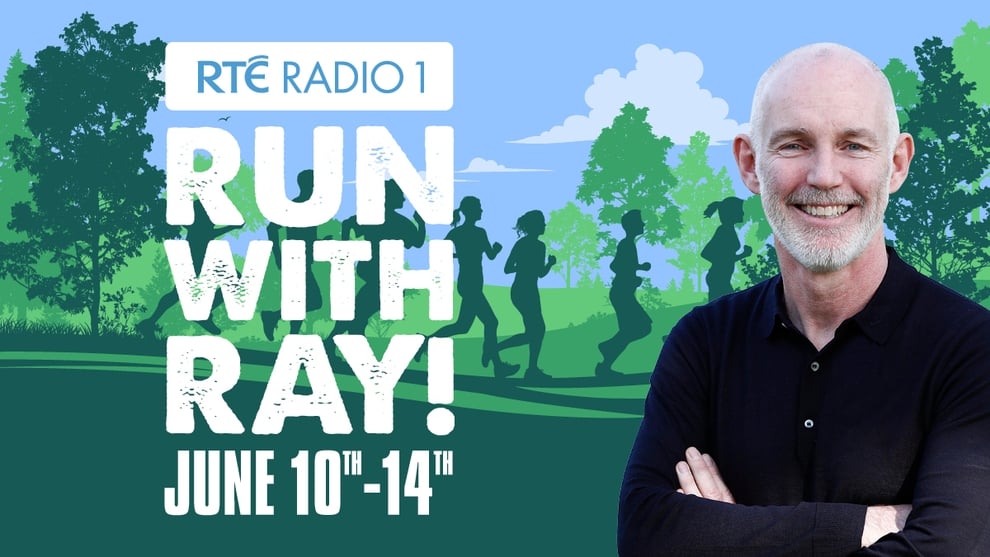 Run with Ray!
This summer RTÉ Radio 1 is inviting all our listeners to Run with Ray!
The Ray D'Arcy show is hitting the road on the 10th of June for five special live shows. After each show there will be a 5K 'Run with Ray' event at 6pm **registration will begin at 4:30pm please come early to ensure you get the correct size t-shirt and check in**. The locations for the week are
Monday 10th June - The Regional Park, Ballincollig, Cork
Tuesday 11th June - Mungret Park, Limerick - Sold Out
Wednesday 12th June - JF Kennedy Arboretum, New Ross, Wexford
Thursday 13th June - Royal Canal, Kilcock, Kildare
Friday 14th June - in St Anne's, Raheny, Dublin
We want you to give it a go and run 5K with Ray, whether you're a beginner or you want to get back into running.
How to sign up?
Registration fee of €5 (this covers the cost of the t-shirt)
https://register.primoevents.com/ps/event/RUN5KWITHRAY
Listen to RTÉ Radio 1 every Tuesday from 3 - 4:30pm to hear from expert Running Coach Mary Jennings who is the author of Get Running and founder of Forget The Gym, how you can go from the Couch to 5K. Mary will be on the show every Tuesday to give running advice and tips. Ray will also host a special weekly running podcast to help you on your way to 5K!
You can follow the 6 week plan below:
Week One
See you in the park!