The Laureate for Irish Fiction, Sebastian Barry, hosts a series of brief conversations with fellow writers asking what is writing? And what is its purpose and mystery beyond the pragmatic notions of academia and journalism? This series will form part of a visual archive highlighting a golden age of writing in Ireland.
In the latest conversation, he speaks with Liz Nugent.
Liz Nugent was born in Dublin, where she lives and works. Before becoming a full-time writer she worked in Irish film, theatre and television. In 2006, her first short story for adults, Alice, was shortlisted for the Francis McManus Short Story Prize. Her three novels - Unravelling Oliver, Lying in Wait and Skin Deep have each been Number One bestsellers in Ireland and have won four Irish Book Awards. Her work has been translated into seven languages. Skin Deep has also been long-listed for the International Dublin Literature Prize 2020. Liz has been awarded numerous bursaries and residencies including the Ireland Funds Monaco bursary and the Tyrone Guthrie Centre.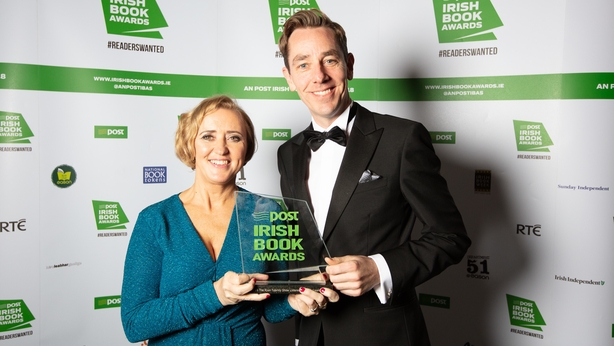 The Laureate for Irish Fiction is an initiative of the Arts Council in partnership with University College Dublin and New York University. Watch previous entries in the series here.