In the Poetry Programme on 1st December 2019, at 7:30 pm on RTÉ Radio 1, presenter Olivia O'Leary is joined by poets Mary O'Donnell and Catherine Phil MacCarthy - listen to the show above.
Mary O'Donnell is a poet, novelist and short-story writer. She was born in Monaghan and studied German and Philosophy at National University of Ireland, Maynooth. Her poetry collections include Reading the Sunflowers in September (1990) and Spiderwoman's Third Avenue Rhapsody (1993), both nominated for an Irish Times Literature Award, September Elegies (2003), The Place of Miracles (2006), and The Ark Builders (2009). She joins Olivia O'Leary to read some work from her forthcoming collection, Massacre of the Birds, due to be published in 2020 by Salmon Poetry.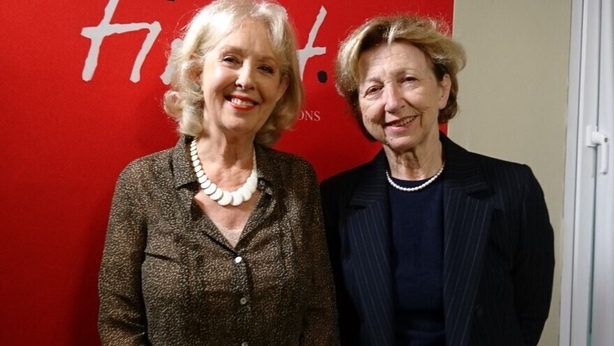 Catherine Phil MacCarthy was born in Co. Limerick and studied at University College Cork, Trinity College Dublin, and Central School of Speech and Drama, London. She taught at Waterford Institute of Technology (WIT) and at The Drama Centre, University College Dublin, before turning full-time to writing in 1999. She is the author of five poetry books, was the winner of The International Fish Poetry Prize in 2010, and is the recipient of the 2014 Lawrence O'Shaughnessy Award for Poetry, administered by the University of St Paul, MN, USA. She reads from her latest collection, Daughters of the House (Dedalus, 2019).
The Poetry Programme, Sundays at 7:30 pm on RTÉ Radio 1 - listen back here.