On the occasion of the State Visit to Germany by President of Ireland Michael D. Higgins and his wife Sabina Higgins, a very special concert was curated in the heart of Berlin by Other Voices, showcasing an array of talented Irish and German musicians.
Producer Philip King writes for Culture about Other Voices Berlin, which screens on RTÉ 2 for the first time on the 3rd of December 2019.
When I was a kid and I turned on my radio, the radio my father brought home when I was a boy, and the valve heated up and the pipe right up the corner was green and I turned on the dial, I heard music coming out of Germany.
It was the American Forces Network, and probably was the first time that I had heard the blues because so many bluesmen used to come and tour in Germany after the war into the '50s and '60s. And I just had this connection, this thing in the back of my head that here was this music coming out of a country called Germany.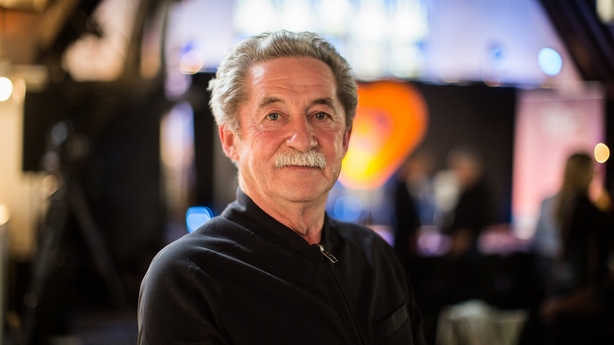 A little later on, as I grew up in Cork, I knew that Rory Gallagher used to spend a lot of time in Germany. And then as I learned a little bit more about music and began to have a deeper musical life, I understood that Christy Moore used to go to Germany, and The Furey Brothers used to go to Germany. And then I discovered that Beethoven, one way or the other, had fallen in love with Thomas Moore's melodies and had done a setting of The Last Rose Of Summer.
And then U2 went to Germany to reinvent themselves, at Hansa Studios. And all of that cross-fed; the Wall, Heroes, the Hansa thing, the David Bowie thing, Iggy Pop going to Berlin... Berlin feels like the coolest thing ever. You could make sense of it. There seemed to be a music drug. The magnetic pull of a town like Berlin in the heart of Europe.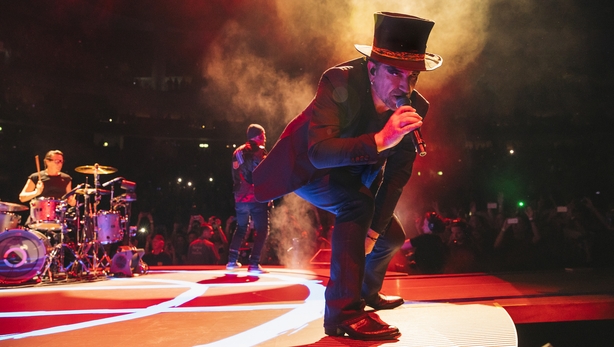 We live at the edge of Europe here in West Kerry, and that concept of making a connection between the edge of Europe and the heart of Europe, particularly post the Brexit thing, was a very alluring cause.
So a number of years ago, we headed off to Germany and we went to a small studio called Riverside, right in the heart of Berlin. And we brought some musicians, and we sat down and we played some music. And we had ourselves a real good time. Then as with these things, one thing led to another. Some relationships were formed. Some of the German folks became, I suppose, partners with us, and at the first nudging came to Dingle. And they said, "Wouldn't it be great if we could try and deepen and strengthen the relationship between you and us?"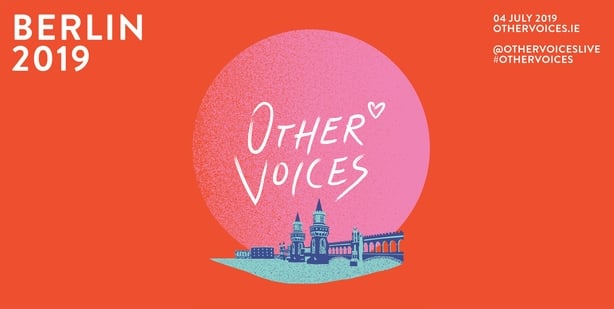 And then the German ambassador to Ireland, Deike Potzel, and I got to meet her and I liked her a lot and she came to Dingle to see what we were at with Other Voices. Then the next thing that happened was we were saying, "Yes, let's go back to Germany..." and the phone rang. It was the Irish embassy in Berlin, and we were informed that President Michael D. Higgins was going to visit Germany in July of this year, of 2019. And whether we would consider doing Other Voices there? Yes, we would.
One thing led to another and on the 4th of July last we ended up back in Riverside for an evening of music with some truly remarkable people. What was truly interesting to me was the challenge - how could we make something that was about a relationship and an engagement? We could put together a bunch of Irish artists and bring them over and we would play some nice music and then we would go home. But in the middle of all of that, there is a German group of musicians called s t a r g a z e. They are a collective of virtuoso young classical music players, who are Europeans.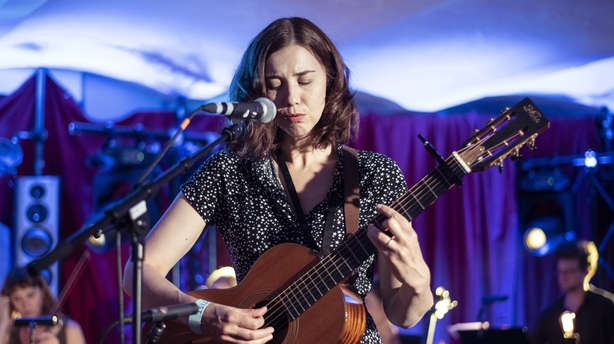 The band is run out of Berlin, but they were Dutch, they were German and French and a number of other nationalities. And in another part of the forest, they had been working a little bit with choreographer Michael Keegan-Dolan. And I was part of that get-together. And Lisa Hannigan and s t a r g a z e had also been working together, they recorded a live album. So we said, "Wouldn't that be a very interesting thing to have? A European band led by a man out of Berlin and Lisa as part of this?"
Then there was Aoife O'Brien. Aoife is a virtuoso musician. She's a fiddle player and she's a violinist. She is the daughter of Mick O'Brien, the piper from Clontarf. So she's from one of the great traditional music families of Dublin. She spent much of her life apprenticed to the fiddle and becoming a violinist, ending up, funnily enough, in Leipzig, where she studied over a period of years. So in her you had the manifestation, if you like, of that collision or coalition between music out of the well of the Irish tradition and music out of the tradition of European art music merged in one person. And she also speaks Irish and German and English. So she was somebody we thought would be a brilliant person to introduce the evening, which she was.
What happened on that evening was a priceless engagement and a deepening of understanding between us at the edge of Europe and the heart of Europe.
And then the next thing is Dermot Kennedy, who we knew from Other Voices and who was playing very, very big venues right across Europe. And it just so happened on that day he was available, coming from one festival and going to another the following day, to come and play with us. And that's how this thing came about. Put great musicians into a room, and it's natural for them to play together. And music is about integration, not disintegration. Music is about harmony as opposed to dissonance. Music is about coming together.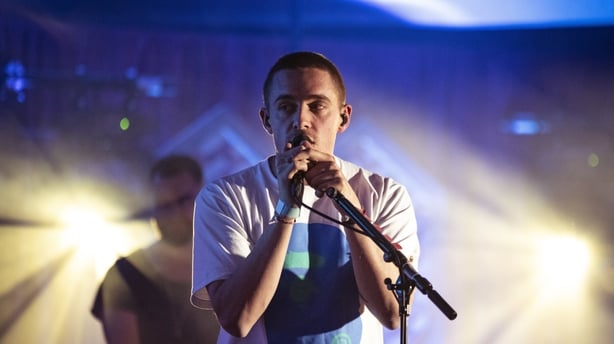 And at the end of the night, when President Higgins gets up on the stage unannounced and is joined by President Steinmeier, as you'll see in the film we made, President Steinmeier looks at President Higgins and says, "Well, President, if the purpose of a state visit is to deepen and strengthen relationships and understanding between our peoples, I think mission accomplished."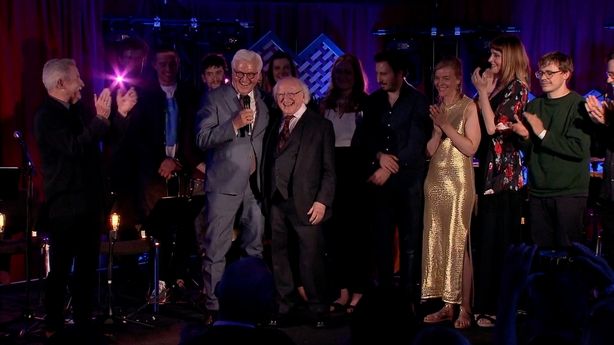 So at a time of borders, of adversary, and this toxicity around Brexit, to be able to have the honor to curate an evening like this, one that gives us a sense of respect and emotional understanding of each other... It really points out that culture and music are hugely powerful elements that can affect a more harmonious and deeply understood emotional relationship. And I think that that's hugely important. Because, in evaluating these things, there is no metric for the priceless. And what happened on that evening was a priceless engagement and a deepening of understanding between us at the edge of Europe and the heart of Europe.
Other Voices Berlin Special, RTÉ 2, 3rd of December at 10:35pm