Brett Anderson knows all about making 'the difficult second album', and now the Suede frontman knows all about writing the difficult second book.
Anderson's debut memoir, Cold Black Mornings, was as magical on paper as any music he ever put on tape - a heart-rending rummage through family life, teenage hopes and first love. It ended, perfectly, just as Suede were signed.
Now we go 'backstage' on the story that played out in the public eye for over a decade from 1991 onwards, or as Anderson puts it "my journey from struggle to success and to self-destruction and back again".
Both he and some readers appear to have been as conflicted as each other about whether there should be a follow-up to Coal Black Mornings, a book so seemingly perfect that it warranted membership to the most exclusive club of all: one and no more. But success means that inevitability trumps intransigence and Anderson's decision to discover whether lightning could strike twice is matched by kindred spirits' desire to find out the same. It doesn't, but at its best Afternoons with the Blinds Drawn manages to live up to that title.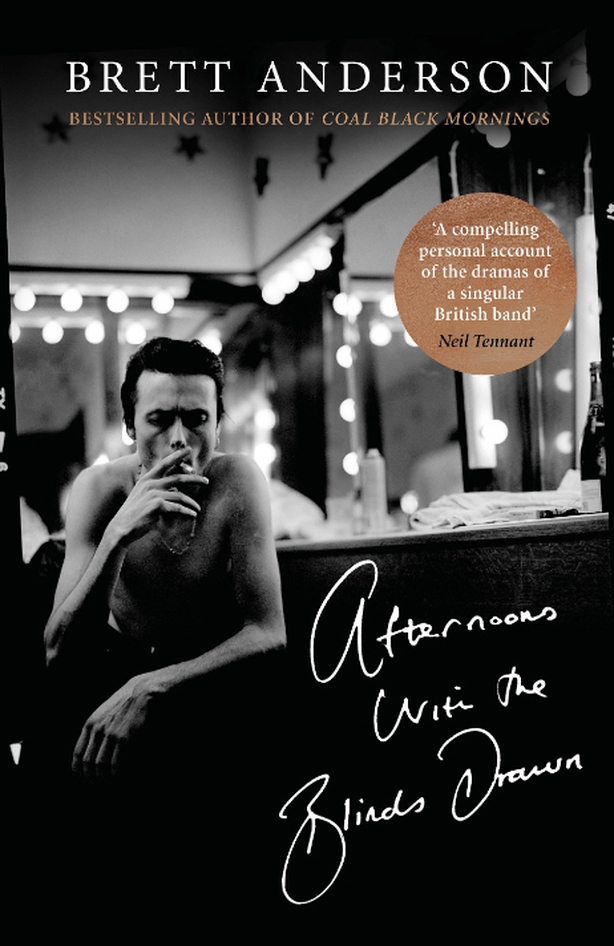 This is a book more concerned with failure than triumph, and it is to Anderson's great credit that he is so honest writing about the former when so many in his chosen profession are so desperate to harp on about the latter. Yes, we go into the eye of the hurricane that swept Suede from their eponymous first album on to magnum opus Dog Man Star and then a new lease of creative and commercial life with Coming Up, but it is Anderson's recounting of the people and things lost along the way that gives this book its reason to be.
He faces regret and guilt with the wisdom of a man who has reached that certain age and learned to live with the folly of an earlier one. Anderson's drug-taking, the departure of guitarist Bernard Butler during the making of Dog Man Star and the relegation of numerous Suede classics to B-sides each haunt him in different ways, and all are documented in painful detail. As a cautionary tale about the realities of a one-in-a-million life in music, Afternoons with the Blinds Drawn deserves its place as much in flight cases as on shelves at home.
We need your consent to load this rte-player contentWe use rte-player to manage extra content that can set cookies on your device and collect data about your activity. Please review their details and accept them to load the content.Manage Preferences
Listen: Sean Rocks talks to Brett Anderson about Afternoons With The Blinds Drawn, via RTÉ Arena
Anderson succumbs to self-indulgence here in the sections about co-writing songs, where certain recollections of the creative process ultimately prove to be of far more interest to him than they will be to anyone who wasn't there at the time. He also has a tendency to cram too much into a single sentence, with the effect the antithesis of what was intended: passion is diluted and the book slows down.
He closes Afternoons with the Blinds Drawn in 2003 with "the sorry, quiet collapse of a band that had once meant so much to so many". The years after saw his reunion with Butler as The Tears, marriage, parenthood and Suede's comeback, so there is more than enough for a follow-up. But given that Coal Black Mornings only came out in 2018, Anderson doesn't need to be in such a rush again to have something new in the shops.
He should let things ferment for another couple of years before returning to the past and, perhaps, write what he doesn't know in the meantime.