Ahead of her performance of Strauss's Four Last Songs with the RTÉ National Symphony Orchestra at the National Concert Hall on Friday 22 November, soprano Ailish Tynan shares her very personal thoughts on a work once described as 'the most beautifully delivered farewell in all music'.
What are the Four Last Songs about?
The Four Last Songs talk about the seasons. We start with Frühling (Spring) and, with September, go directly to Autumn, with only a brief mention of Summer, and then the last two songs deal with the transcendence to the next life. The music is as soaring as our souls to the inevitable. There is no sense of sadness in the music; rather an exhilaration of the celebration of our life and perhaps what is to come.
You've had these songs in your sights for some time. How has the passage of time and experience changed your approach to them?
I started working on these songs about 10 years ago and I started to perform them about 6 years ago and with every year that passes and every performance opportunity I learn so much more so they keep transforming, which is great! After the arrival of my little daughter, Daisy, my voice went through something of a transformation, it became richer and more powerful. A lot of singers report changes in their voice after a child but I wouldn't have quite believed it if I hadn't experienced it myself. Don't ask me how or why but it's definitely different and I think for this repertoire these new qualities really enhance how I can communicate them. I just have a bigger range of volume and colours to play with and to add to my interpretation. This great new addition to my life, my little Daisy, is the gift that keeps on giving in the most surprising ways.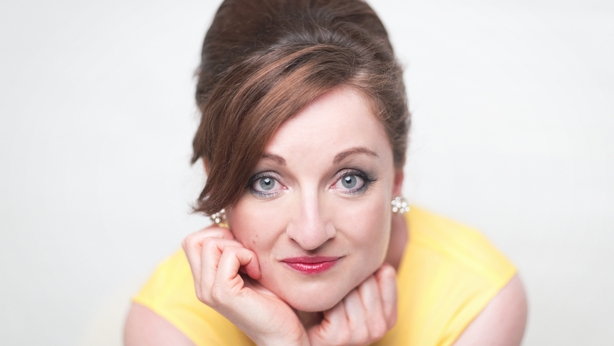 Why are these songs so loved by sopranos?
Strauss's Four Last Songs are truly incredible songs and are kind of the Holy Grail when it comes to soprano repertoire for two reasons. Firstly, this is the kind of repertoire that you don't often get the chance to sing. It requires large orchestral forces which can often be cost-prohibitive so the opportunities to sing them don't come along so often despite the fact that they are huge audience pleasers. Secondly, Strauss himself was married to a soprano so he really understood how to write for the soprano voice. She was by all accounts quite a tough taskmaster so I dare say that he had to make sure his songs were superb for her benefit or he may have ended up in hot water at home! The end result is that I get to sing the most fabulous vocal lines superbly written for my voice type combined with poetry of the highest calibre. It's certainly a win-win scenario.
Why does it matter to you to perform them with the RTÉ NSO?
This performance is an extra special opportunity for me. For me, whenever I sing with an orchestra I feel like it's chamber music. This is such a strange thing to say as most people would think it's very hard to achieve that kind of intimacy between one soloist and a full symphony orchestra but in order for me to communicate with an audience, I feel it's essential for all of us on stage to be intensely communicating with each other. I have been working with the RTÉ National Symphony Orchestra since I started my career and I know if there is one orchestra that I can really make music with and that understands my musicianship it is this bunch of wonderful musicians and people.
What about favourite recordings of the songs?
The definitive recording of these songs has to be the late great Jessye Norman.
She really can't be equalled in this repertoire. The richness and quality of her sound and enviable breath control make for a performance that will never be repeated.
There are two other recordings that I'm very fond of: that with Elisabeth Schwarzkopf, whose incredibly intelligent approach to text and musicianship makes her recording a very useful tool for expanding my own interpretation of these songs, and a rare YouTube recording of the 'Dutch Nightingale' Elly Ameling singing the songs live in the Concertgebouw which is also well worth a listen.
How does it feel to share the songs with an audience?
These songs really are a wonderful reason to go to a concert. They are hugely enjoyable to listen to in live performance. I've been singing them at home and my little 2 year old Daisy and dog Jack have both been enjoying singing along. I'll be happier when I can turn the vocal line back from a trio to a solo on the 22nd of November!
Have you a particular favourite?
My favourite song was always the third, Beim Schlafengehen (When Falling Asleep). I would even sing it as an encore in recitals. It offers huge scope for showing off vocally and that's why I used to enjoy singing it more than the others.
I used to feel that, coming after Beim Schlafengehen, Im Abendrot (At Sunset), was anti-climactic. I wondered why this was so. It [Im Abendrot] has a different poet - Joseph von Eichendorff - while the other three are all by Hermann Hesse, and I wondered if perhaps Strauss wasn't as inspired by this poet as he was with the first three. Well, it turns out that it wasn't Strauss who made a mistake - it was definitely me! Lured in and dazzled by the high notes and sweeping lines of Beim Schlafengehen, like any starry-eyed soprano I neglected to see the incredible beauty, tranquility and depth of intensity and meaning in the final song: the way the notes hang in the air, suspended, signifying the vastness of eternity and a feeling of the never-ending of our next steps into another world.
It is breathtakingly beautiful and that sensation of dematerialising is so vividly and perfectly captured in music. True genius. 'Im Abendrot' really has become my favourite. Listen here to the great Jessye Norma singing it:
Perhaps too I understand all this better and can appreciate it now that I myself have seen a little more of life. Interestingly, it was actually the first of the Four Last Songs that Strauss wrote before he died. It was only after his death that his publisher gathered the songs together and put them in this order, he too recognising the epic importance of this song. It certainly gives the grey matter a workout and I like that I need to use considerable skill to control and sustain its beautiful line. I relish the challenge of sustaining it in its entirety, both mentally and vocally.
For full details on Ailish's performance with the RTÉ NSO on Friday 22 November at the National Concert Hall, see orchestras.rte.ie