Playwright and performer Joanne Ryan writes for Culture about the making of her critically-acclaimed, multi-award winning solo show Eggsistentialism which tours nationwide this November.
On a cold, January morning in 2015, I sat in the foyer of Limerick's Belltable theatre with five other writers and shouted the words "I don't know if I should have a baby!"
It was the first icebreaker on a theatre development scheme: rant about something that makes you angry or afraid and when it was my turn - as a joke - that's what I shouted. The room went quiet, then everyone burst out laughing, but even as I laughed along I knew that the joke was on me because as soon as I had blurted it, I realised it was true.
I was about to turn 35, a fact my mother had been blessing herself in disbelief about for weeks. 35. That ominous age when allegedly a woman's fertility falls off a cliff. And there I was; at the coal face of the cliff edge with no idea what I should do.
I felt no different physically, mentally or emotionally than I had 10 years earlier but I suddenly felt under pressure to figure it out. I knew that not thinking about it would be a decision in itself and something I might regret down the line. I wanted to know what the consequences might be either way. What do you lose and what do you gain?
So, I did what any sensible, completely desperate person would do in that situation; I wrote a play.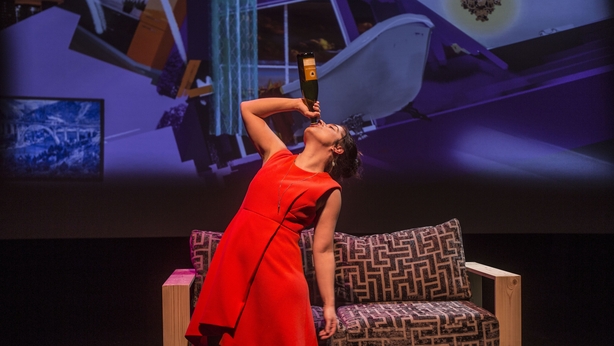 I knew I wasn't the only one facing the dilemma. I knew it was politically-charged and the more I thought about it all the more complex, fraught and fascinating it became. Sort of mind-blowingly, I realised early on that I am part of the first generation of humans, in Ireland at least, to have a choice. My mother didn't – condoms were still illegal for unmarried people here when I was conceived – my grandmother certainly didn't.
What could be more universal than the grown up, big pants question; to baby or not to baby?
A side benefit of writing a play was that it gave me license to go to forensic extremes in my quest without looking like a total nutjob. It wasn't madness, it was research. I wasn't bonkers, I was being thorough.
In an early stages of its development I met my current boyfriend on Tinder. "I'm getting my eggs counted", I told him cheerily on our 3rd date. "For a play." He said it was a great idea – that as a man of the same age he was facing the same issue, without the time pressures maybe, but still needing make a choice. He went on a parallel quest with me and both him (and his sperm count) became an important part of the show.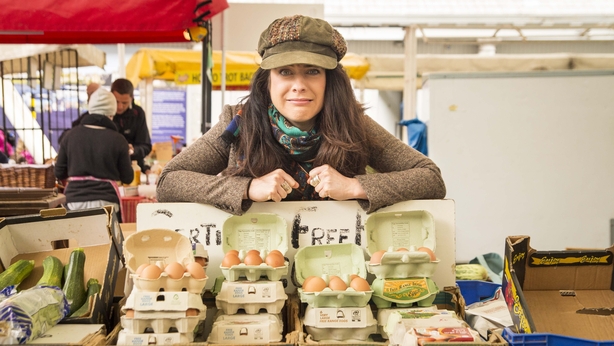 Over the course of two years I spoke to doctors, fertility experts, friends, family, sociologists and social workers. I ravaged the darkest recesses of the Internet and emailed daytime radio hosts. I had ultrasounds, blood tests and counselling. I sat with my mother for hours hearing about her life and her choices and she eventually became my hilarious, scene-stealing co-star, playing herself in audio recordings. In a particularly gas and desperate moment I went to a fortune-teller. Finally, I collaborated with an brilliant team of theatre makers who helped me explode the whole madcap odyssey into life on the stage.
Since I first made Eggsistentialism it has toured to Scotland, England, Cyprus, Australia and Malaysia. Sometimes I'm surprised by how a show so rooted in the Irish experience can have such far flung resonances but then I remember that of course the more individual something is, the more universal it becomes. And what could be more universal than the grown up, big pants question; to baby or not to baby?
Eggsistentialism is touring to venues nationwide in November - find out more here.