Born in the former Yugoslavia and now living and working in Dublin, award-winning artist Dragana Jurišic works primarily with image, text, and video.
This November, she will collaborate with acclaimed fashion designer, Roland Mouret on RHA X, a 'shared immersive experience' at the Royal Hibernian Academy, Dublin; her work is also on show in the new photography exhibition Views From Ireland in the National Gallery, and she is one of the shortlisted artists for this year's Zurich Portrait Prize, also currently on display at the NGI.
Her exhibition Ode to Ivan is at Temple Bar Galleries, Dublin until November 16th, and MUSEUM, a print collaboration with poet Paula Meehan, inspired by the lives and residents of 14 Henrietta Street, Dublin's museum of social history, was published earlier this year.
We asked Dragana for her choice cultural picks...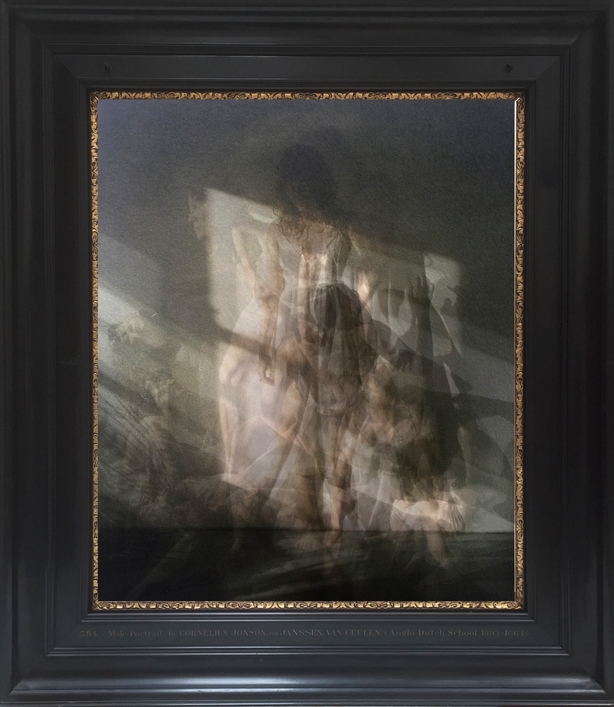 FILM
These dark nights are good for some weirdness and magic. I recently watched Arizona Dream (1993) again, co-written and directed by Emir Kusturica, and starring Johnny Depp, Jerry Lewis, Faye Dunaway, Lili Taylor and Vincent Gallo. On the surface, the film talks about Axel (Depp) being torn by his love for two women (Dunaway and Taylor) - but to me as someone from a similar background to that of the film's director, this is a story of profound identity crisis brought on by the war raging in the former Yugoslavia at the time of filming.
MUSIC
Autumn always has me listening to a lot of The Magnolia Electric Co. (2003) the seventh and final album by Songs: Ohia. Jason Molina's voice and songwriting are sublime. Lhasa De Sela is also on my heavy rotation, her song Anywhere on This Road is an anthem to the most challenging periods of my life. Lana Del Rey's new album Norman F**king Rockwell! is my guilty pleasure soundtrack when strolling through Dublin.
BOOK
I would like to recommend two fierce writers from my former country. Dubravka Ugrešić and her book The Museum of Unconditional Surrender (1998) is a painfully beautiful meditation on exile, memory and photography. The novel follows a narrator, a 45-year-old woman from the former Yugoslavia who seems to be a fictionalised version of Ugrešić herself, trying to navigate her life in exile and come to terms with the fragmentation of memories, a result of losing her home, her job and her friends.
Reading Serbian poet Radmila Lazić book A Wake for the Living (2003), always gives me chills, no matter how many times I have read it. The closing of her poem Twilight Metaphysics, when she writes:
'Dead-born will be your wishes.
Your every hope will be a widow.
And as for love, not enough
To spread on a slice of bread.'
Ouch.
THEATRE
One of the most transformative experiences of my life was seeing Ionesco's Exit the King performed by the Kamerni theatre group in 1996 in Sarajevo, Bosnia and Herzegovina. The war had recently ended, the city was still devastated - makeshift graveyards were everywhere, in the city parks, in front of the apartment buildings, inside a shopping centre. I came to Sarajevo as a final year psychology student to attend a conference on the effects of war trauma on children. Even if I experienced war first hand, I was not prepared for this level of devastation. I remember sitting in the audience before the performance started thinking 'What's the point of art in a world that is so violent?' And then I got my answer. The play, written decades earlier in another country, spoke so much of the situation in Sarajevo at the time. It was dark and absurd and, at the same time, somehow hilarious. I remember people doubling in their chairs, laughing. Many attendees were the survivors of the city's siege, looking at them I thought – well this is it – the art's ability to illuminate a situation, to show it from a different angle to one we are used to, to transcend and elevate. This is why we need art and artists!
TV
I have been binge-watching Line of Duty, the BBC police drama series about a British anti-corruption unit called AC-12. The writing and acting are brilliant.
GIG
I was hoping to catch Deerhunter in Whelan's on 2nd November, but will be in the UK that day giving a talk in Bristol (Hunts of Memory in Arnolfini). The last gig I saw was the brilliant Jim White, also in Whelan's - I walked away from the concert wearing his purple cowboy shirt, which I put on every time when my muses need some coaxing.
ART
Niamh O'Malley's handle in The RHA was an amazing way to deal with a very large, intimidating room and make it into a meditative and reflective space. I spent a lot of time walking through her exhibition in preparation for RHA X, the collaboration between world-renowned fashion designer, Roland Mouret and myself, which will launch with a gala fundraising event on the evening of Friday 15th November 2019.
One of the best photography exhibitions I saw in recent times was Pete Smyth's Local in Rua Red, which documents Tallaght from the position of the insider. Smyth has been working on this project for the past thirty years. The show will open in the Gallery of Photography on November 16th. Watch out for the portraits of the Traveller women. Powerful stuff.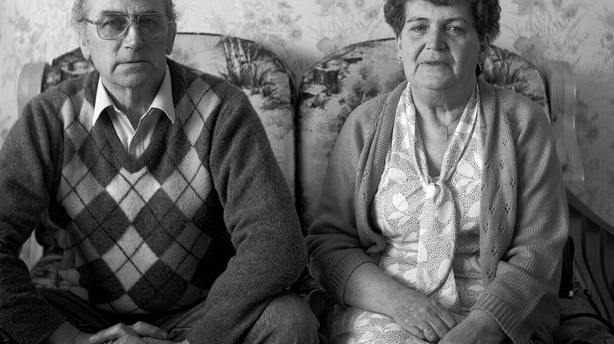 PODCAST
I must have listened to every episode of Radiolab, the WNYC podcast which investigates our strange world and makes complex science understandable, at least four times. If you are not familiar, I recommend you start with the episode on Falling, which covers in one episode falling in love, cats falling from NYC skyscrapers, falling down the Niagara falls, what would happen to you if you fell into a black hole, and much more...
TECH
Snapseed is a free photo processing app I use on a daily basis. I find it more user-friendly and intuitive than the Photoshop App. Many of my photographer friends use it too.
THE NEXT BIG THING...
For the past few months I have been working with a group of amazing people who are all claiming asylum in Ireland and/or live in Direct Provision. The series of workshops, Something From There, is supported by National Gallery Ireland and will culminate in an exhibition and a film in 2020 that looks at what is home to those of us who have lost or left their homes, usually in traumatic circumstances. This project will take its lead from an object that people seeking asylum brought to Ireland with them, and the meaning that these objects might now have. The project was conceived by Evgeny Shtorn.
RHA X, the collaboration between fashion designer, Roland Mouret and artist Dragana Jurišic, takes place at the RHA Dublin from Friday 15th - Sunday 17th November 2019 - find out more here.