Theatremaker Matthew Smyth, co-founder of Collapsing Horse, writes for Culture about Sounds of Wood on Muscle, a rather unique theatrical reimagining of Bram Stoker's Dracula which takes place this weekend as part of this year's Bram Stoker Festival - find out more here. 
Dracula + Collapsing Horse + St. Anne's Church + Orson Welles + Halloween… what's not to love???
When the Bram Stoker Festival came to us with this proposition, we actually couldn't believe it hadn't been done before. And despite the fact the team making it are all in their 30s, we're still offended it's taken nearly 80 years for someone to come to us about doing it.
Sounds of Wood on Muscle takes Orson Welles' 1938 radio Dracula and performs it live for a contemporary audience. This presents challenges, not least because Welles' original script, while a hit at the time, has aged like a fine milk. It's... pretty dull and occasionally very confusing. This new, modern take is an attempt at realising Welles' script, but also reimagining it… and all the while trying to remind ourselves of just how important the radio was back when it was made.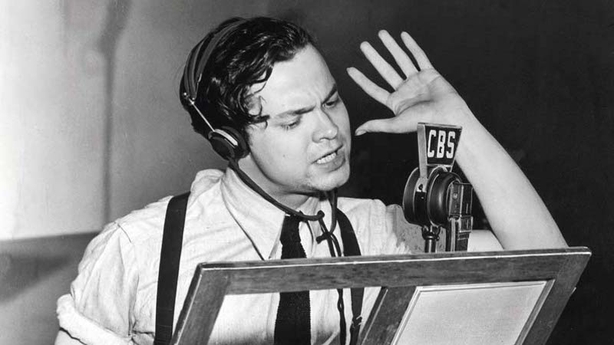 On the one hand, we're making a multimedia comedy show – we've rewritten parts of the script (100% necessary), hammed up the ham that is already there, and drawn attention to some of its serious oddities. The challenge of performing Welles' Dracula poses unavoidable questions about our relationship to different media and their modes of representation. In 1938, there was a whole industry centred on creating great foley for these dramas - the sound of a stake impaling a human heart was a particular triumph for Welles' team, and getting it right really meant something to his audience; an audience who knew what to listen for. How can we make the same thing as meaningful when we have terabytes of sound libraries a mouse-click away? And can we ever succeed in giving the audience 'nightmares,' as was claimed of Welles' piece?
Our first challenge is to make the experience a live one - otherwise you could have just listened to the show from home, and sure aren't there a million podcasts you could be getting into? We have enlisted our friend Kevin Gleeson, the sound designer behind all of Dead Centre's hits in recent years like Hamnet, Beckett's Room, and Chekhov's First Play, to create a weird and curious sound design that flings us back and forth between 1930's in that recording studio with Orson Welles and current-day St. Anne's church with 250 people watching 4 people standing at mics...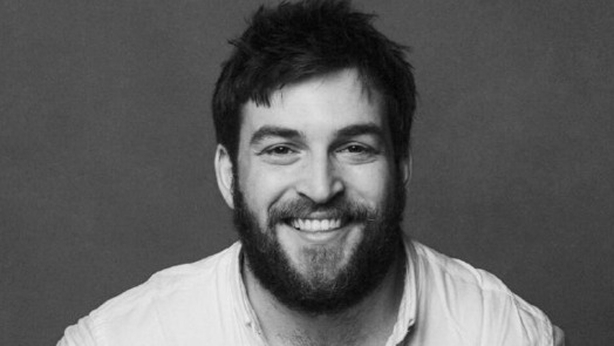 We have an amazing cast with John Doran, Maeve O'Mahony, Eoghan Quinn and Alex Conlon who have been charged to tunnel into the original play, warp it and joke about it. It's clear that the original radio recording can tell us something unique about Dracula and drama if we can just find out how to access it as modern listeners. We've put this cast under serious pressure with the Collapsing Horse Science Fiction Radio Hour before were they had to perform brand new work of writers who are fully alive and in the audience. For this piece they can be much more irreverent because Bram and Orson are well dead at this point (or are they? they are).
The resulting performance of Sounds of Wood on Muscle will be part radio play, part comedy lecture, and part contemporary theatre. And, most importantly, part Dracula. (Count Dracula, that is, not Seán Dracula from your primary school).
Come see!*
*hear … see … bot
Sounds of Wood on Muscle takes place in the atmospheric St. Ann's Church, Dawson St (where Bram Stoker married Florence Balcombe in 1878) on Friday 25th October at 9.00pm and Saturday 26th October at 6.00pm & 8.30pm. Tickets costing €17 (+ €1 booking fee) can be booked here.