Peter Dunne writes for Culture about his new project InstaTerror, an 'Instagram horror story' created for this year's Bram Stoker Festival, which takes place from October 25th -28th.
Before coming up with the idea of InstaTerror I actually didn't have an Instagram account. Friends had said to me 'oh you must open one' but the idea of having to take photos of everything, to document your life online was just exhausting. Unless you're visiting a new country every day, what possible content could you have that would interest people? And where does the documenting end? If you were an oversharer, would you also post images of the terrible things that happened to you? Then, seeing as I'm a horror buff, these thoughts eventually turned toward - would you keep posting pictures if you were haunted?
That's when something clicked.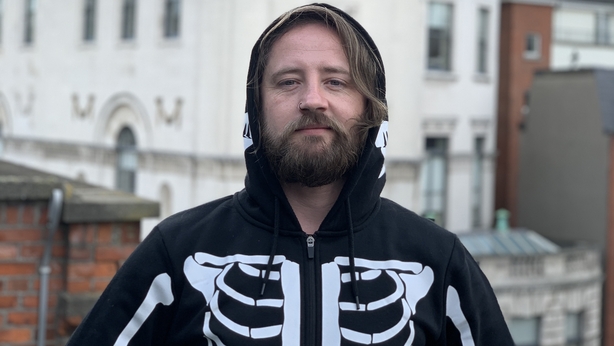 Imagine following someone who was haunted on social media, experiencing their fear along with them. And if what was happening was truly terrifying for them... would we keep watching?
InstaTerror is a ghost story that takes place completely online. It's produced by and for the Bram Stoker Festival along with my own company - Morb.
It's about a young woman called Marnie who joins Instagram in time for Halloween so she and her friends can try and 'out-spook' each other. On her very first day of posting, Marnie and her friends accidentally unleash a curse, which follows them all home. As the week goes on, the friends continue posting to Instagram, not realising at first that they are sharing their own hauntings. Through a series of photos, videos and Insta-stories, we witness the characters try to solve the mystery behind the curse they have released before it's too late. To tell any more would be to ruin the surprise, so you'll just have to check it out!
As far as I'm aware nothing like this, in the horror genre anyway, has ever been done before. I think we'll be the first in Ireland, and possibly the world.
Creating it was tricky. Although there's a lead account, there are also her friends' accounts, this is so the characters can speak to each other, to give a greater depth of experience for the followers. There was a lot of logistics about what photos should go on what accounts, what times should they be posted at, how do they speak to each other, etc. Also, there was a lot of teaching myself to use Instagram as I was basically going from having no account to three! There were quite a few times I felt like Granda trying to work the remote, while the younger actors showed me how to do a Boomerang.
While it's been a bit of a mind-boggler, it's also been so much fun to make. The actors involved - Blaithín Ward, Sarah McKenna Barry, Pippa Molony and Jack Brocklebank - were a dream to work with. In between photos, they sat in my living room being brainwashed by Death Becomes Her which was always on TV. I also worked with effects artist, Colm Russell, makeup artist, Dawn Butler, and my partner, Donncha O'Dea, props and set designer and all-round problem solver, so it's a small team, but a great team.
The big launch, when Marnie opens her Instagram account, takes place on Monday, October 21st. I'm excited to see how people will react. I think it's going to be a great one!
For anyone interested in witnessing a haunting, get yourselves onto Instagram and follow @marniedark. For a fuller experience, you can also follow her friends' accounts @shes_behind_you and @alfietombstones.
The Bram Stoker Festival takes place from October 25th -28th - the programme includes theatre, spectacle, visual arts and music in haunting locations across Dublin city - find out more here.