Sir Billy Connolly's voice cracks with husky laughter as he talks about the day he was diagnosed with Parkinson's disease: "I was pretty stoical, because I was diagnosed with cancer the same day."
The laughing continued as Billy went on to say he was fitted with hearing aids that same week. The comedian may have left the stage, but he's taken the laughter with him.
In a wide-ranging chat with Ryan Tubridy on RTÉ Radio 1, the 76-year old comedian and documentary maker spoke about his love of touring, how comedy has changed for the better, the healing power of forgiveness, and the process of writing his new book, Tall Tales and Wee Stories.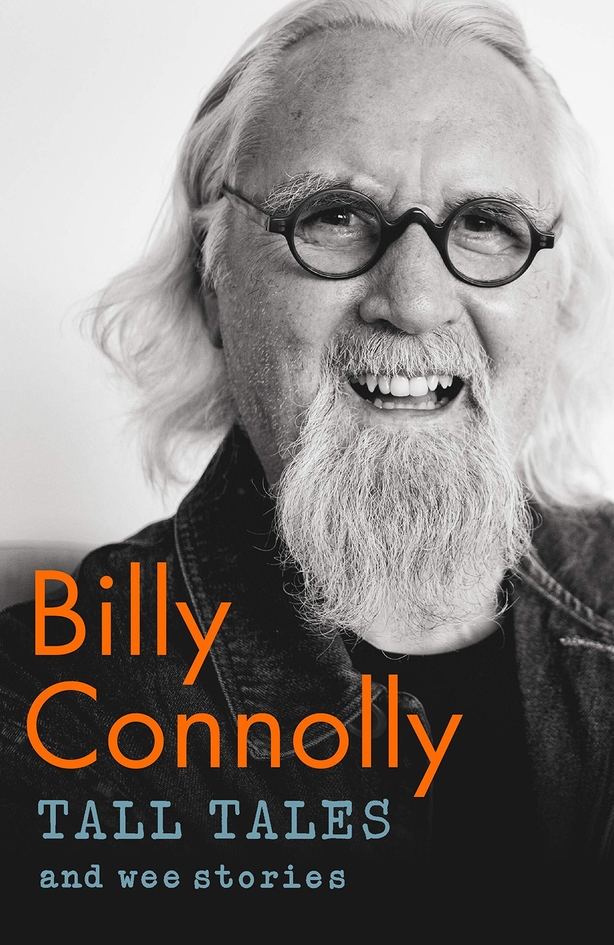 It brings together the best of Billy's comedy and storytelling, but he didn't exactly write the book himself, as he told Ryan - his stand-up shows were made up on the fly, and when it came to looking back at the vast amount of stories he'd told in his 50-year career, he found he had written almost nothing down: "I would ad-lib and add to it as the nights went on I would add and add and add and it became something different from the way it started out. When it came to the book, the publishers took it from my tapes because I didn't have any written information on it. I never wrote it down.
Now retired from the stage, Connolly admits to moments of blind terror in the dressing room before stand-up gigs. Then the magic kicked in and he was off: "I've often phoned home and said I can't go on, I've got no ideas, I don't know what to say. Making my family feel terrible and then walk on and have the time of my life."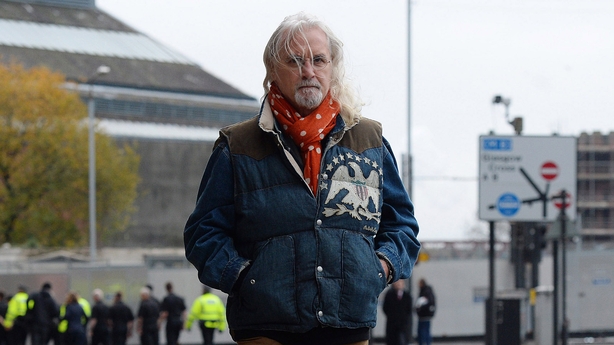 Connolly speaks freely about his attitude to living with Parkinson's Disease. He's managing it, but has no interest in making it the focal point of his life. "I don't absorb myself in it," he says. "I don't go to Parkinson's society meetings and talk about it. It becomes overwhelming very easily. I don't want to think about it all the time."
Billy is convinced that forgiveness helped him to overcome the legacy of dark periods of his past. Referring to the abuse he suffered as a child, which he spoke about for the first time when in his late fifties, he had this to say to other survivors: "The shame is nothing to do with you. You're not to blame. You're the victim. Try the forgiveness. Try and forgive the person for what they did to you. It's remarkable. Even if they're dead, it doesn't matter."
Billy says that for him personally, forgiveness has had a transformative effect: "You can lift your head up. It releases you completely. Especially from the shame."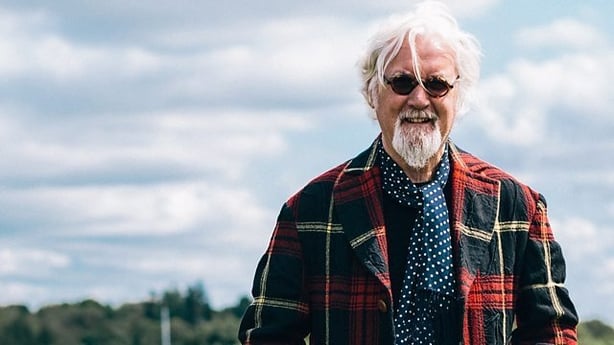 Life nowadays for Billy Connolly involves plenty of fishing and sketching on the beach in Florida. He says he still travels, but nothing like before. Ryan asks him if he misses the hectic showbiz life: "I don't have any pangs at all. I kind of miss the travelling and being in different towns. I use to love wandering around people's towns before going on stage at night. I miss that."
It conjures up a mental image of the frizzy-haired, energetic Glaswegian bounding in and out of towns and cities across the world, taking in the scenery and striking up spontaneous conversations with the public. The entertainer seems to have found as much joy in the conversations and interactions he had off the stage as on it. He got around, but Billy Connolly was never just passing through.
Billy Connolly's new book, Tall Tales and Wee Stories is published on the 17th October by John Murray Press. Listen to more from The Ryan Tubridy Show here.