Filmmaker Mark O'Connor writes for Culture about the real-life inspirations behind his acclaimed crime drama Darklands, currently screening on Virgin Media One.
Darklands was an idea that developed on the set on Between the Canals, my first feature film shot around 2010.
I was doing research in the north inner city, at the After Schools project with Peter Coonan who was to play the lead role of 'Dotsy' in the film. We were looking to cast people from the area with the goal of creating a very authentic crime drama. There was a feud going on at the time known as 'The Sherriff Street feud' between two families and we heard stories of incidents that were happening. During the development of the project, one of the actors I cast witnessed a murder, when a man with a hood shot another dead right next to him. Then another incident took place which really affected us.
Hopefully young people that see the show might realise that getting involved in that world will only lead to prison or death.
The day before we were set to film the death of Peter Coonan's character - where he gets shot in a car in Sherriff Street, a teenager cycled up on a bicycle and shot a man dead in a car in the exact same spot. We had to move the location and shoot the scene in Summerhill instead, out of respect for the family. I couldn't stop thinking about that and how something like that can happen. The questions came up of why this happened, how did it happen and what would be the effect on the families in the area.
We had met so many amazing hard-working people from the area that were appalled by this violence that was happening on their doorsteps. That's when I thought about the idea of exploring these questions in a film which I initially called The Sherriff Street Feud and then renamed to Between the Canals the TV show. I had heard how some teenagers with no criminal history had been caught up in this, so I knew I needed to explore the idea through the eyes of a teenager to see how someone from a normal family can get caught up in it and how they can change. I decided the plot would be about the metamorphosis of a teenage boy over several years. The project became Chrysalis.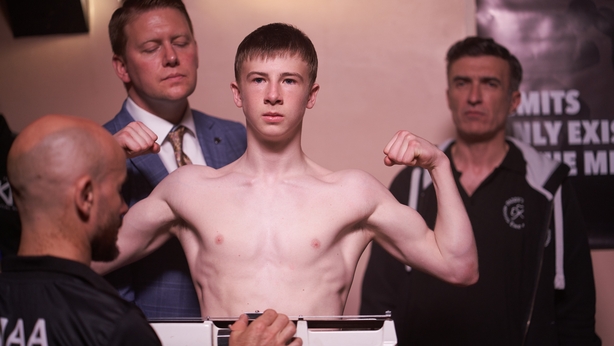 A couple of years later, after I finished my next films King of The Travellers and Stalker I was working on the script for Cardboard Gangsters with John Connors. I had just completed a masters in screenwriting in IADT and written a feature script about The Westies gang from Blancardstown as a final year project. I had only heard stories and read articles about the Westies, so I contacted the family of Shane Coates to find out the true inside story and they agreed to meet with me. I became friendly with Shane's younger brother Adam who had taken a very different path in life to his brother and had just graduated from acting college. I handed Adam my script for the Westies and told him that it was his story and he should write it. Adam wrote a sample of his version of The Westies and I liked it. There are few people in Ireland, that can write about gangland authentically as it takes years of research if you haven't grown up around it. Immediately I felt there was an authenticity to Adam's writing and we started to form a friendship.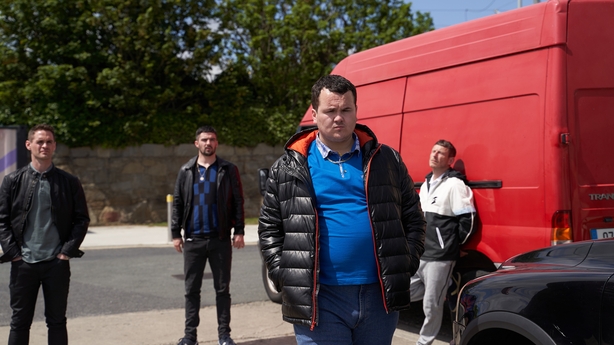 I told him about Darklands and he was interested in being involved so we began developing the story and the characters together. Adam brought some of his own personal experiences to the story and I brought my research, both of us with the similar goal of making something which would show the true horror of gangland. We made the decision that this would not be about the Westies, as we were still talking about doing that story separately as a film.
Darklands is a fictional story, but it draws inspiration from our personal experiences and real feuds which are taking place right now across the country. We feel it is an important story to tell, but we tried not to do it in preachy way, hammering our audience over the head. The show is made as a piece of entertainment with an underlying social message. We are hoping some good will come out of it, and hopefully young people that see the show might realise that getting involved in that world will only lead to prison or death.
"We'll have to see what he values more... Money, or his life..."
Sneak Peek: Episode 3 of Darklands continues next Monday at 9pm on Virgin Media One.
But Virgin Media TV Customer can watch the next episode right now over on VM100 #Darklands pic.twitter.com/F4xNt5xxxW

— Virgin Media One (@VirginMedia_One) October 14, 2019
This project could not have been made without the incredible support from my wife Beatriz, the inspiration from my son and the hard work and dedication from all the cast and crew. Everyone worked very hard to create something unique and believable and I hope audiences enjoy the show.
Darklands, Virgin Media One, Mondays at 9pm - catch up here.