Award-winning radio presenter and documentary maker Ann Marie Kelly writes for Culture about her new RTÉ Radio 1 series, Songs In My Head, a fascinating exploration of the songwriting process - listen to the first episode above.
I've always wondered how a song comes to life? From the moment a lyric or chord is written down to the finished product.
My new series kicks off on @RTERadio1 featuring @stevewickham from @The_Waterboys at 7pm this evening called #songsinmyhead @mickpuck @RTE_Culture @Waterboys pic.twitter.com/HufE3cGhKr

— Ann Marie Kelly (@AMKellyDJ) October 13, 2019
In my new series, Songs in my Head (RTÉ Radio 1, from Sunday 13th October) I explore the songwriting process with 8 recording artists from OMD to The Cranberries, The Waterboys to Soak, Relish to Mary Coughlan.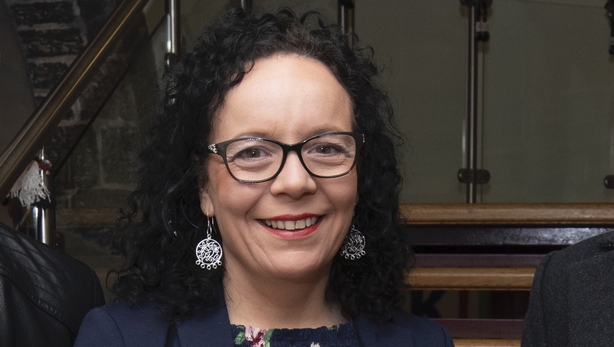 Like a painter with a canvas or a filmmaker a storyboard, the songwriter often works with a feeling or a single note in their head as their starting point.
Sitting down with songwriters allowed me to delve into where their inspiration comes from, while also exploring how music first came into their lives.
Mary Coughlan tells me that music saved her life, in fact, she believes she wouldn't be here today without it. She recalls the first time she was thrown on stage as a toddler and still remembers the great feeling of being important. After years of addiction and depression, she would always turn to music as her saviour.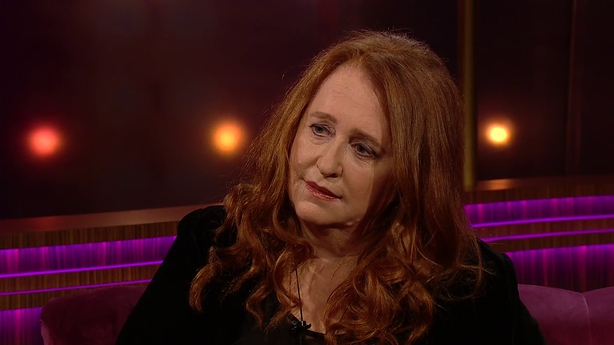 For sean-nós singer Paddy Fitzpatrick, music is his only solace away from farming and looking after his elderly mother. HIs first experience of hearing the Clancy Brothers in his mother's kitchen inspired him to 'sing from his soul'. It was wonderful sitting with him and his mother in his kitchen in the middle of the Slieve Bloom mountains as he sang his heart out.
So how does a songwriter bring a song to life?
Steve Wickham from The Waterboys tells me that when an artist abandons the mechanics of a song to the spirit of it, only then we can connect. For him "that is when the universe will open the door and help you click through to the unconscious". For the late singer Dolores O Riordain it was listening to her songwriting partner's guitar melodies in her own space that inspired her to write. Noel Hogan from the Cranberries invited me to his home studio where he plays back the very last song she recorded before her death. It was an emotional moment sitting beside Noel listening to Dolores' powerful vocal realising she was no longer with us.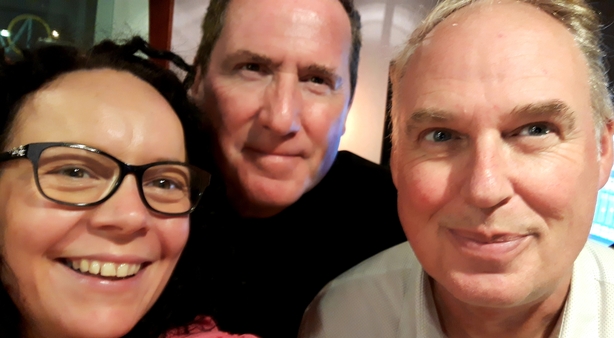 In contrast, I was like a little giddy teenager flying over to London to interview the electronic band OMD. Luckily, they were also full of excitement as they recalled tales of looping tapes in their own studio where they developed songs of "soaring melancholy" and also sad tales ofl osing their way and breaking up.
It was also a joy to visit Leo Moran from the Sawdoctors in his home in Galway, as he recalls the story of how he picked up an old fiddle that he couldn't play, finding the finger position for a short phrase before handing it to Davy Carton who added a few more notes to arrive at the opening bars of N17. And there were plenty more car journeys I undertook especially for the Series including the brothers Carl and Kenny from Relish in Belfast and female artist Soak in Dublin.
The series explores the starting points for each artist's musical journey, their inspirations and the songs and relationships which defined their careers as writers and musicians.
Songs In My Head airs from 7.00pm, this coming Sunday, October 13th on RTE Radio One.